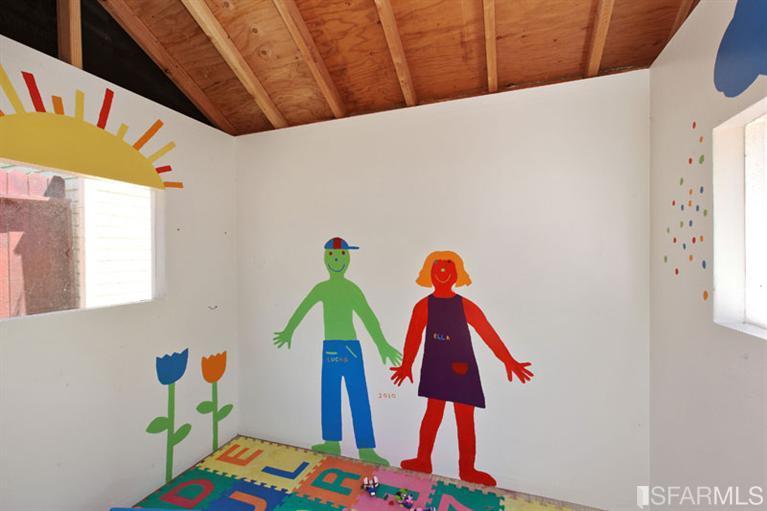 I'm assuming that this photograph features the kids' room, but you really can't be sure. Maybe the owners just have some kind of alien fetish?
Also, do you like that gloopy, dripping paint look?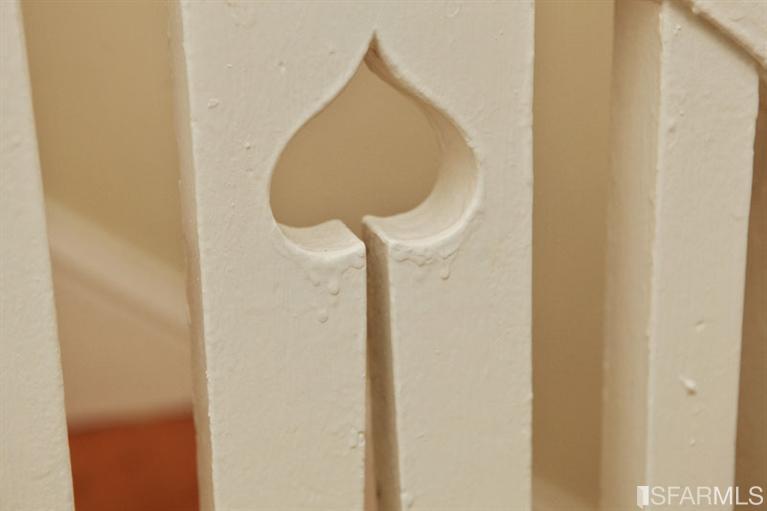 Of course you do. You're running for your checkbook right now so you can drop $1.2 million on this home ASAP.