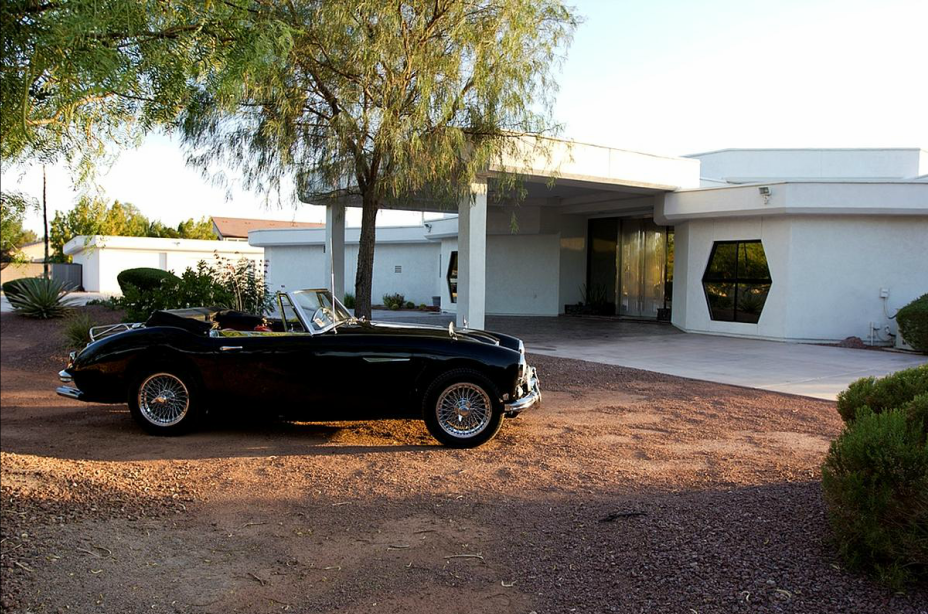 Somebody really likes angled shapes. And their fancy car.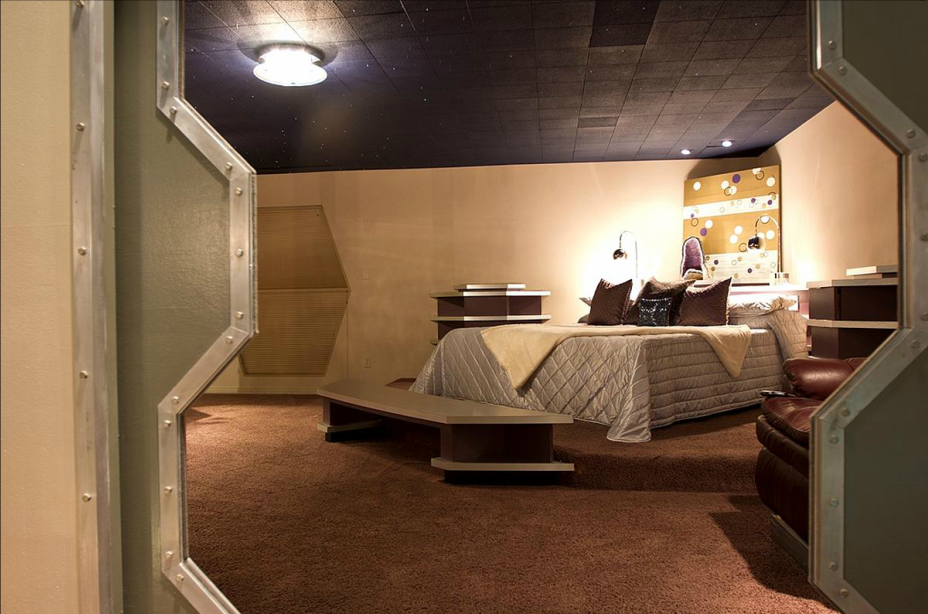 You can't quite see it from this angle, but the mirror in the bedroom is a hexagon.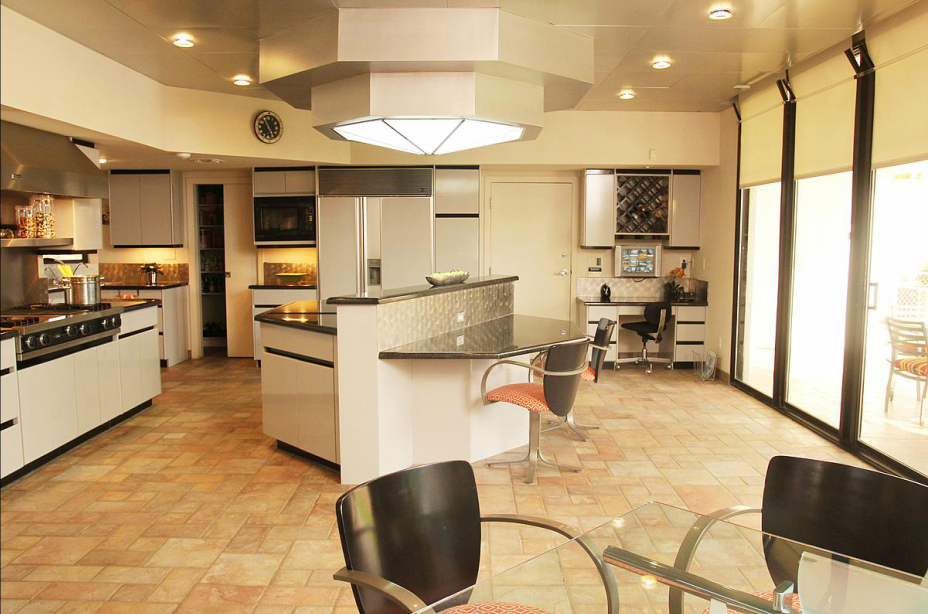 Octogon light above the kitchen island. Angled counters, plus the whole room is angled.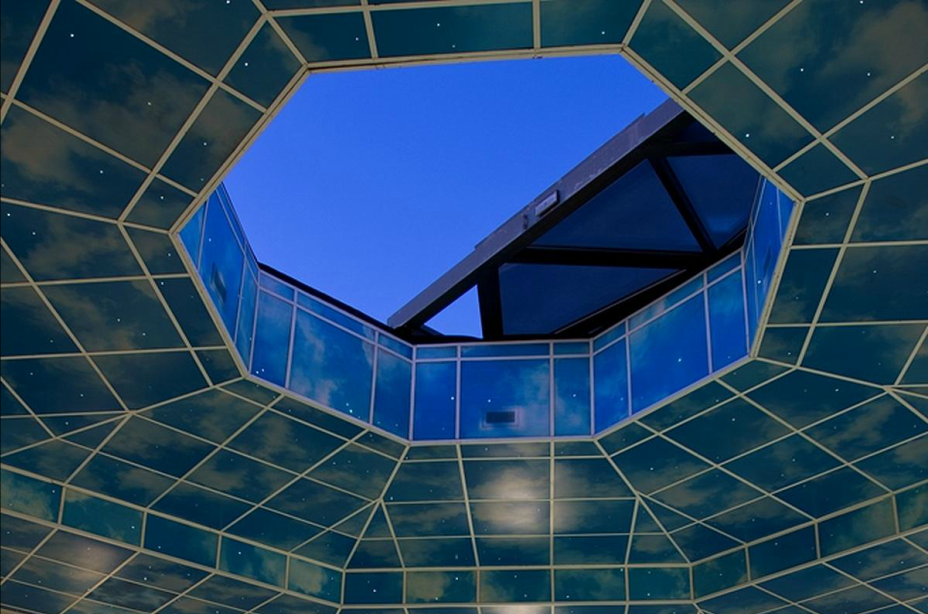 They're also really proud of the pool that's built right into the middle of the living room. Seems like nearly half the photos are of that pool.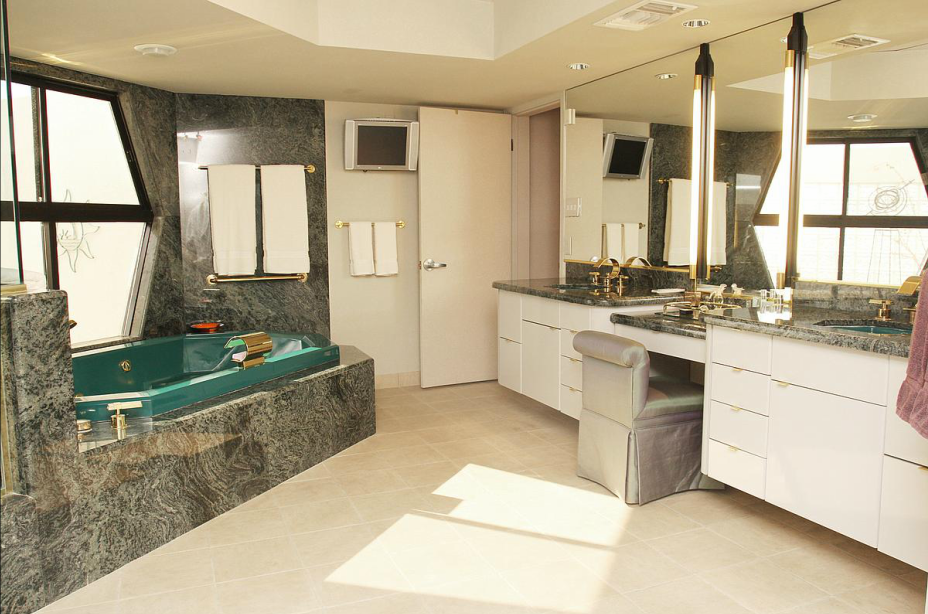 Bathtub, sink, and window: all hexagons.
Angled homes are the future, man.