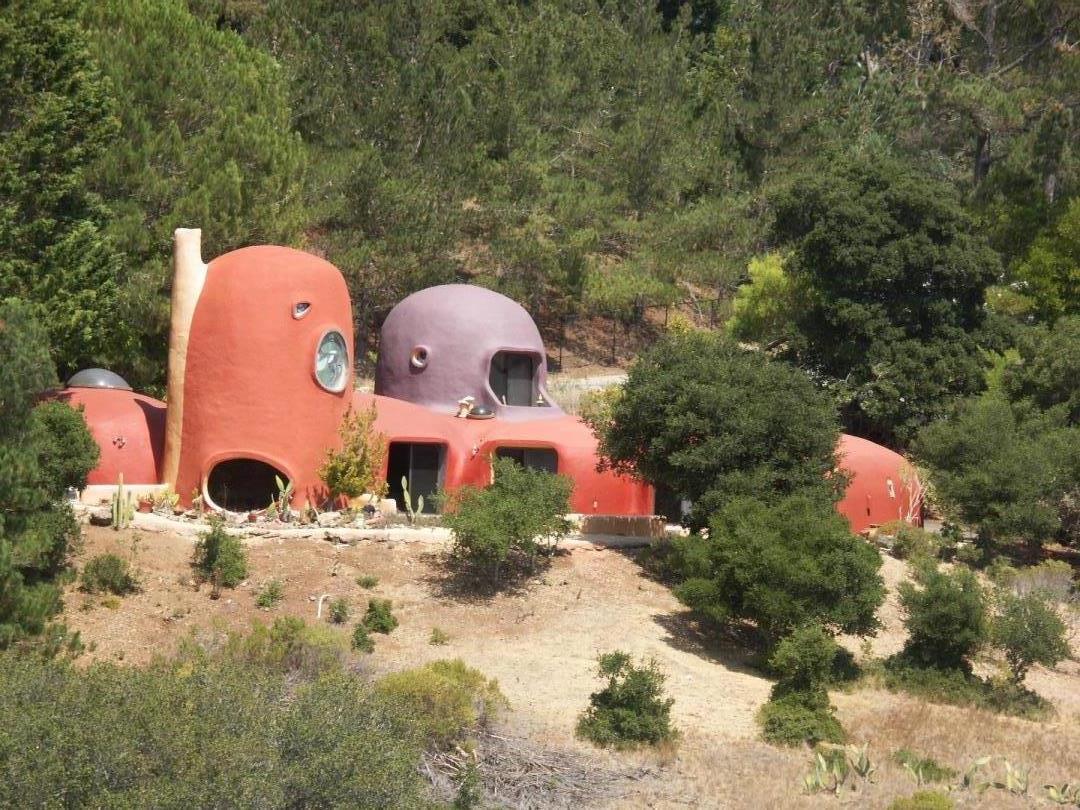 This one sold for $2.8 million last month, but I definitely couldn't resist posting it anyway. Here's the listing description:
This Hillsborough iconic landmark, seen from highway 280, is on the market for the first time in 20 years. In 1976 Bay Area architect William Nicholson designed the multiple domed home that is nestled into the hillside overlooking Crystal Springs Reservoir. Architect, Eugene Tsui, designed the "biologic" kitchen. Interesting rooms include a game room, the conversation pit, and the 3rd bedroom with a loft. This is an amazing opportunity for buyers who appreciate the architecture and design.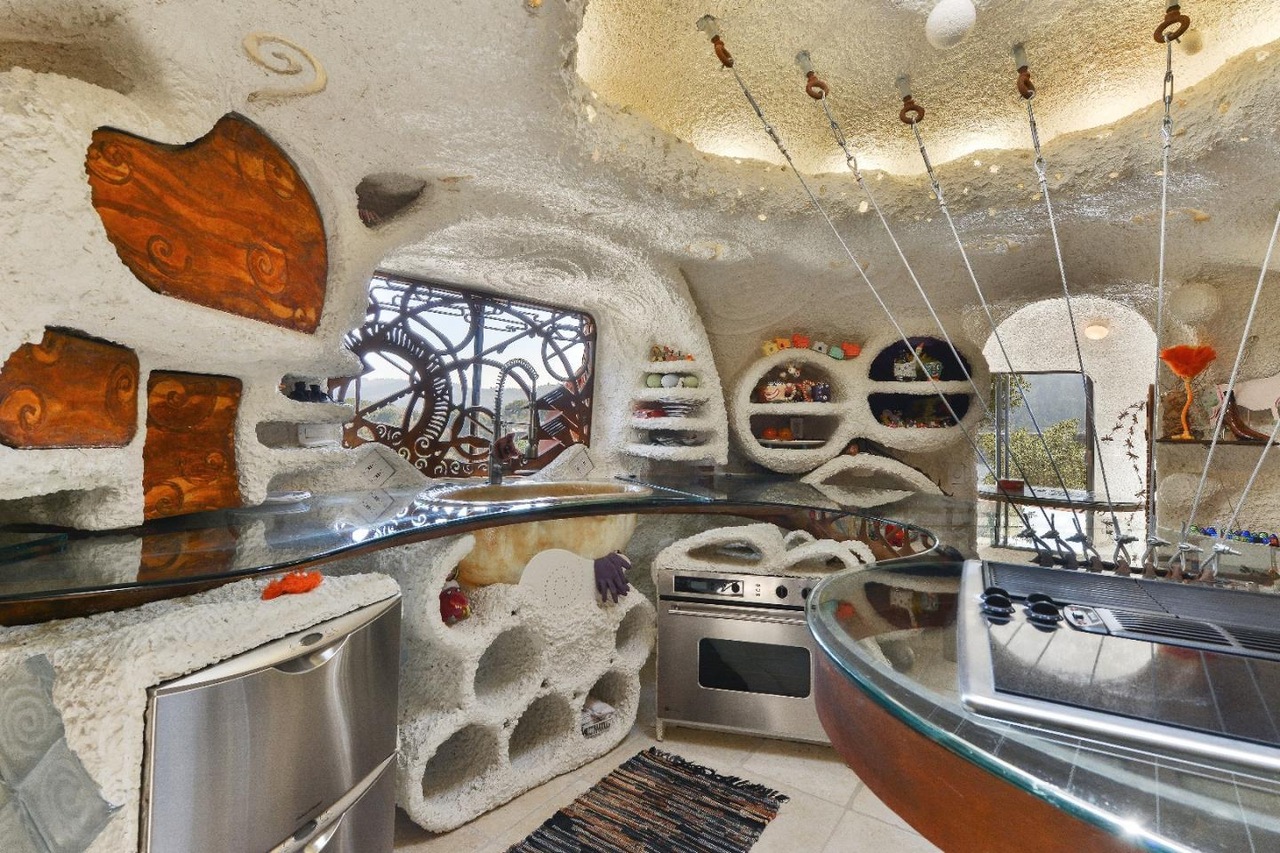 Some call it the "Flinstones" home, but to me the only true real-life Flinstones home is Dick Clark's old Malibu home, which sold in 2014 for $1.8 million. You can read more about that home on Curbed.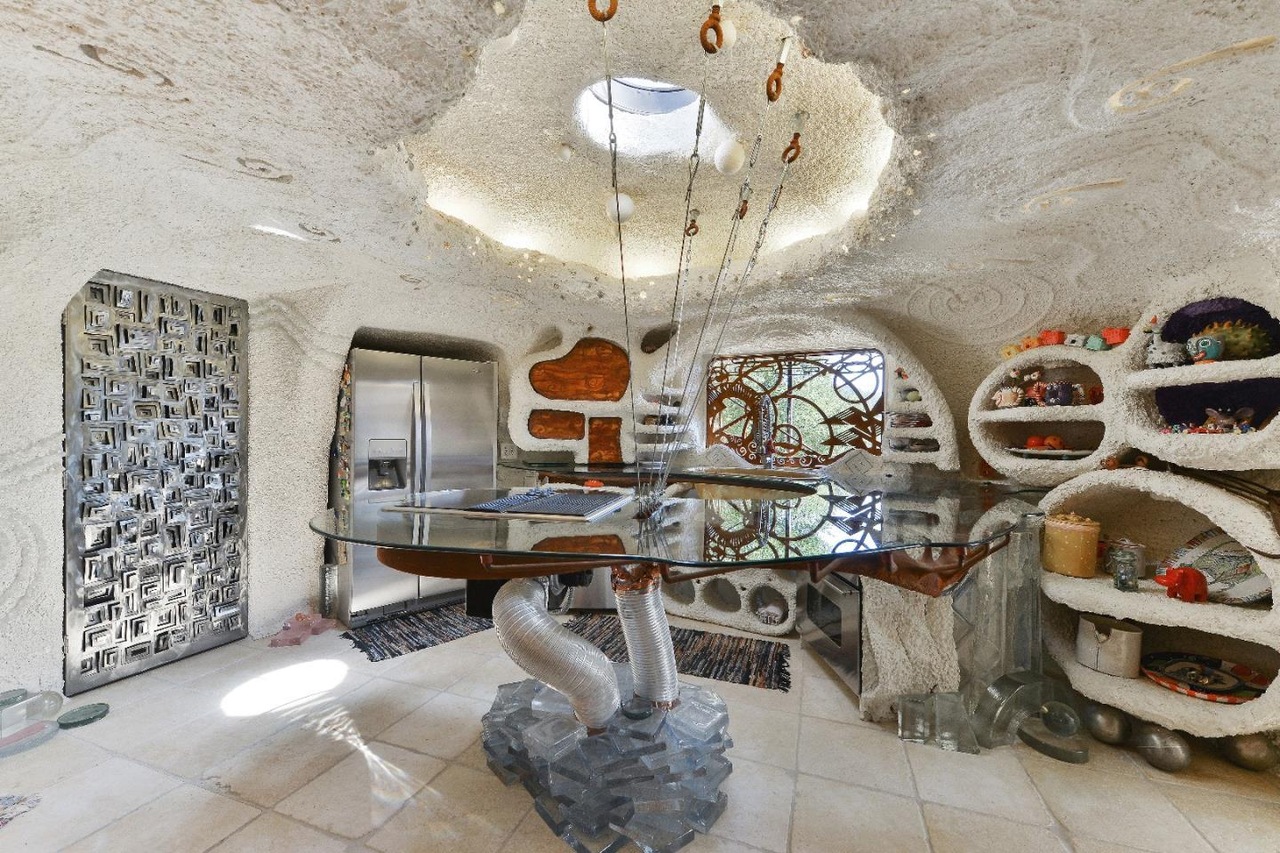 I'd be worried about constantly skinning my elbows on the walls.
If I had to guess, I'd say the room above is probably "the conversation pit."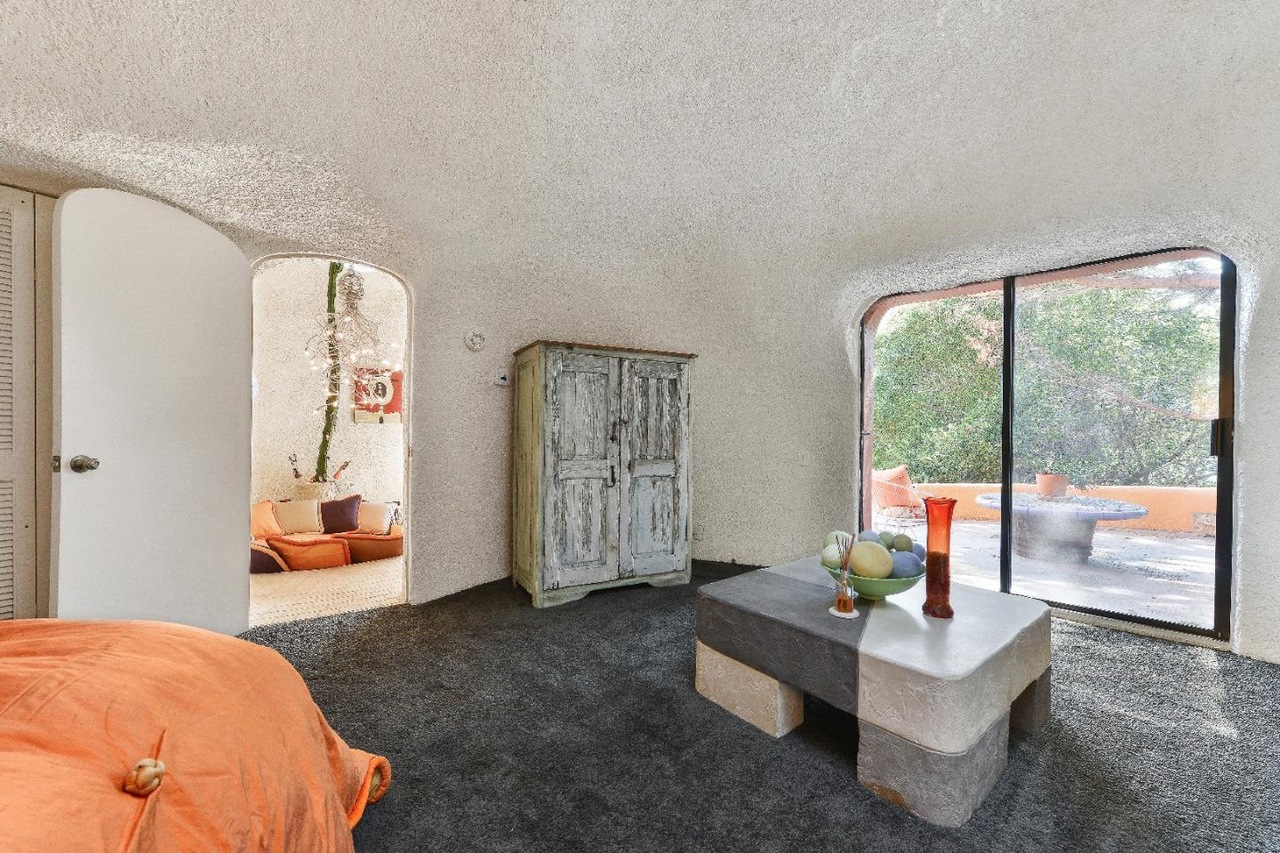 I wonder if that stone table is made of actual stone, or if it's a lightweight facsimile.
I… have no idea what this room is. But it has dinosaurs so it's A-okay with me.