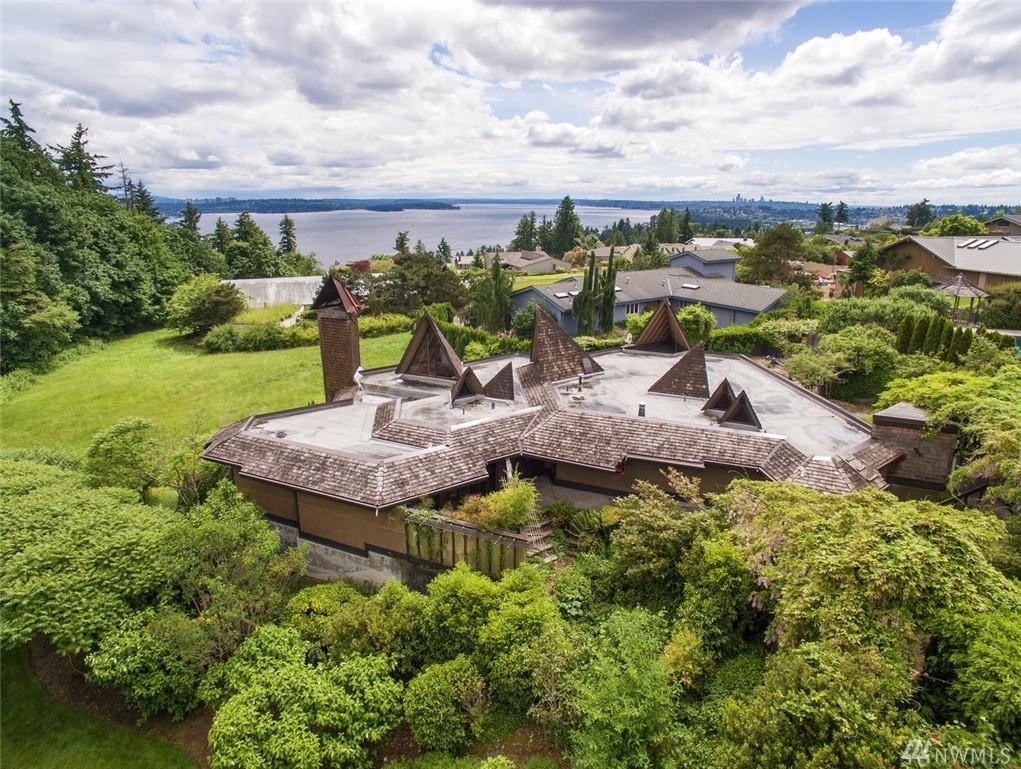 Here's an interesting and unique property currently on the market in Kirkland, WA (Seattle area). No idea what the point of this design was, other than just to be different.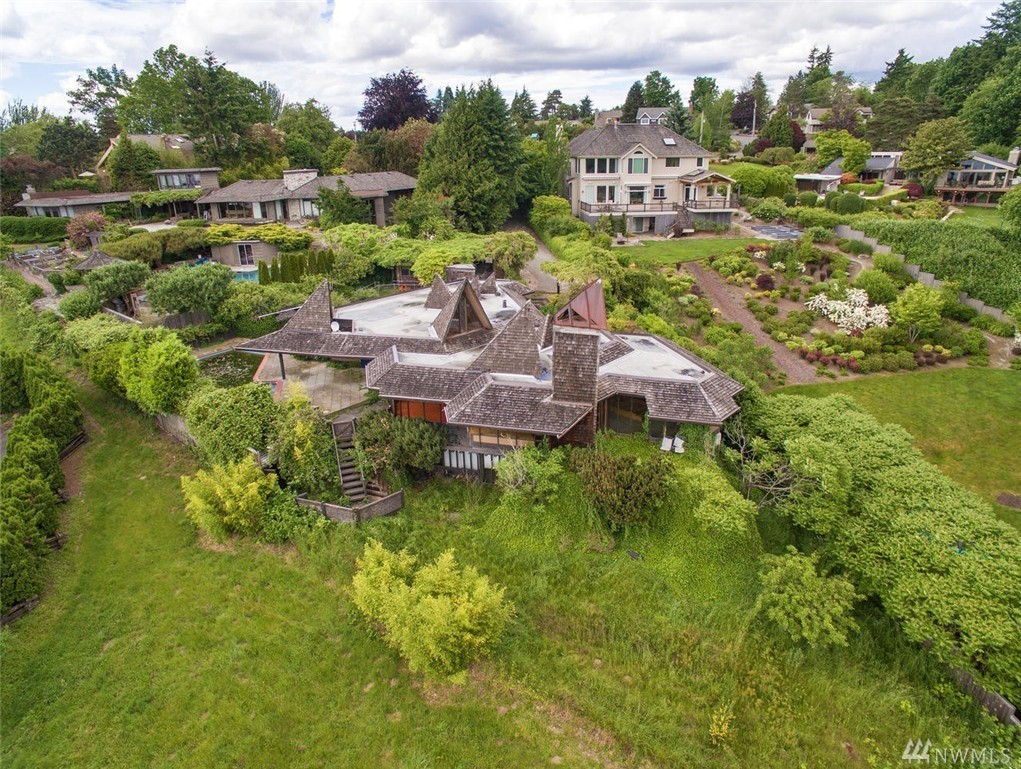 I love this bit from the listing agent's description:
One of a kind, unique home exemplifies 'organic architecture' of the 1970's – a style reminiscent of a very famous architect of this style home.
Nice generic almost-reference.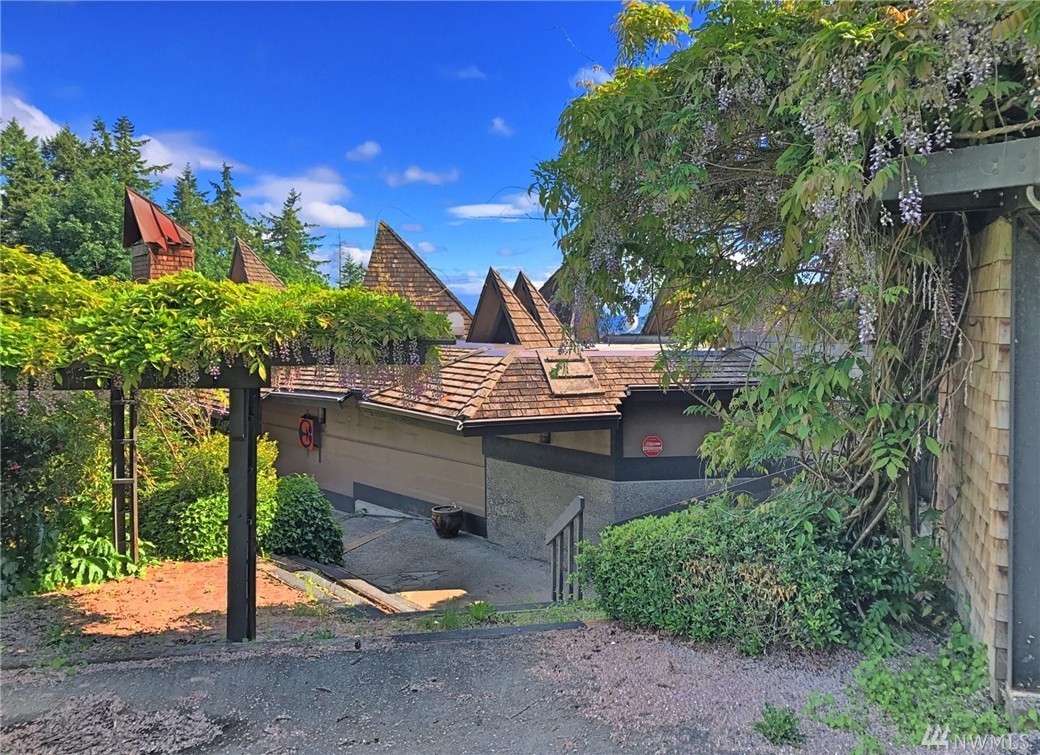 So. Many. Triangles.
The lot looks pretty lush, but the home has apparently been somewhat neglected.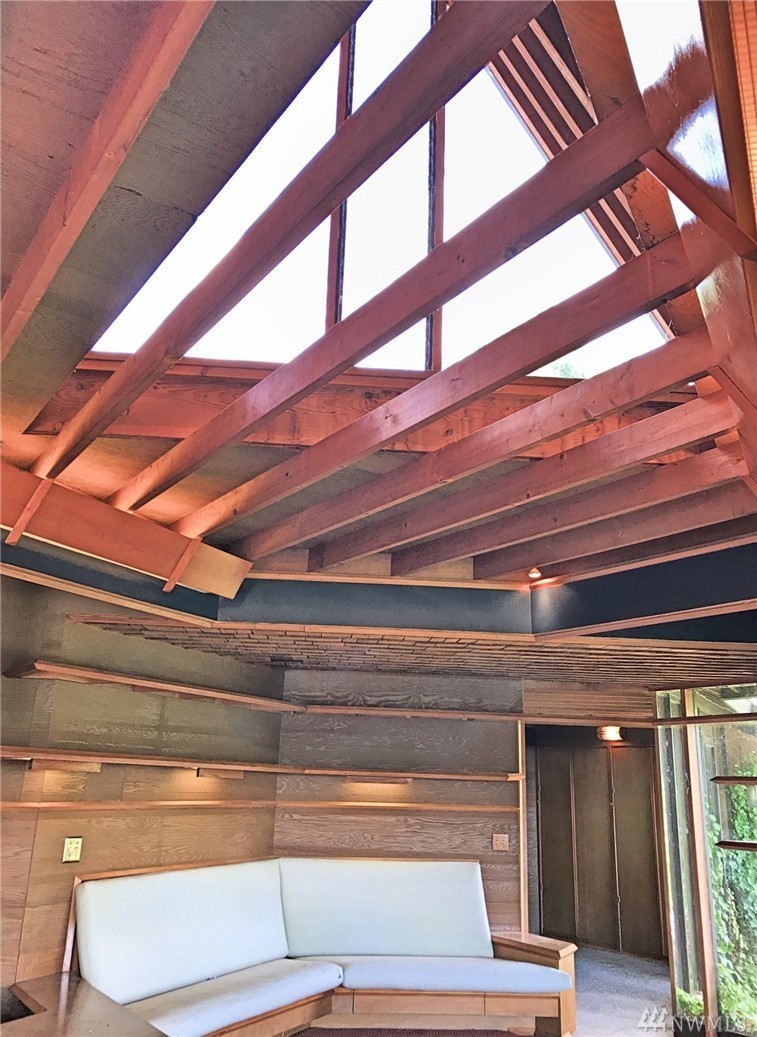 Inside we've got lots of exposed wood and big windows. It's certainly a unique look.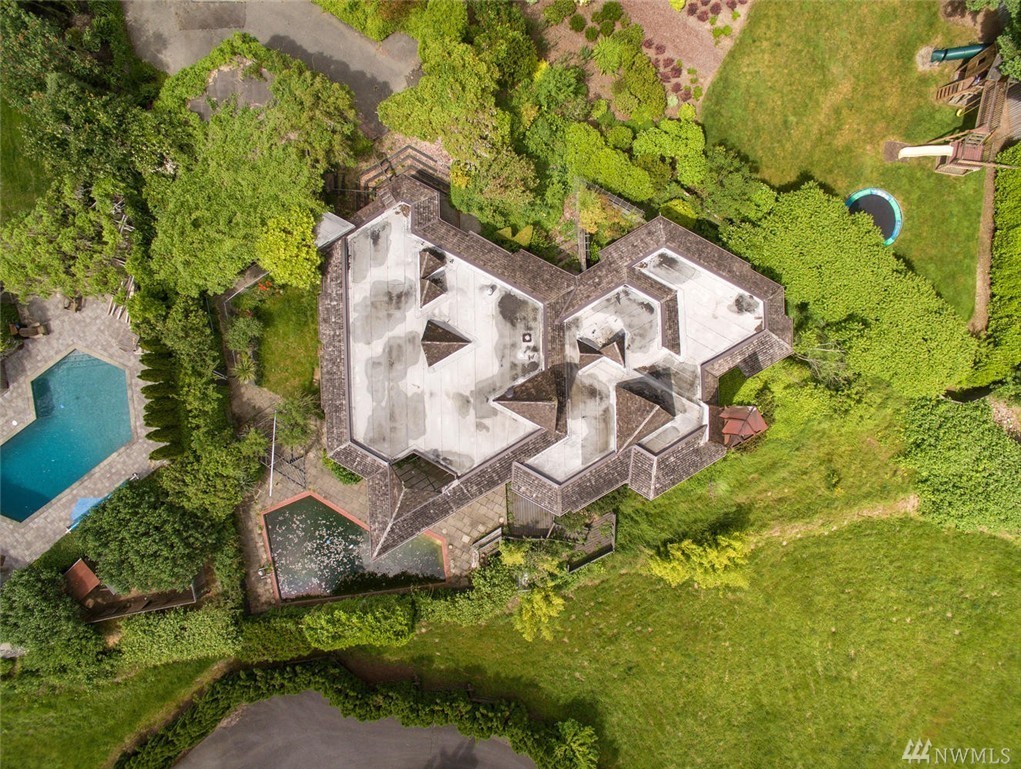 Apparently the designer of this house was allergic to right angles.
I love this directly overhead view. Every listing should include one of these.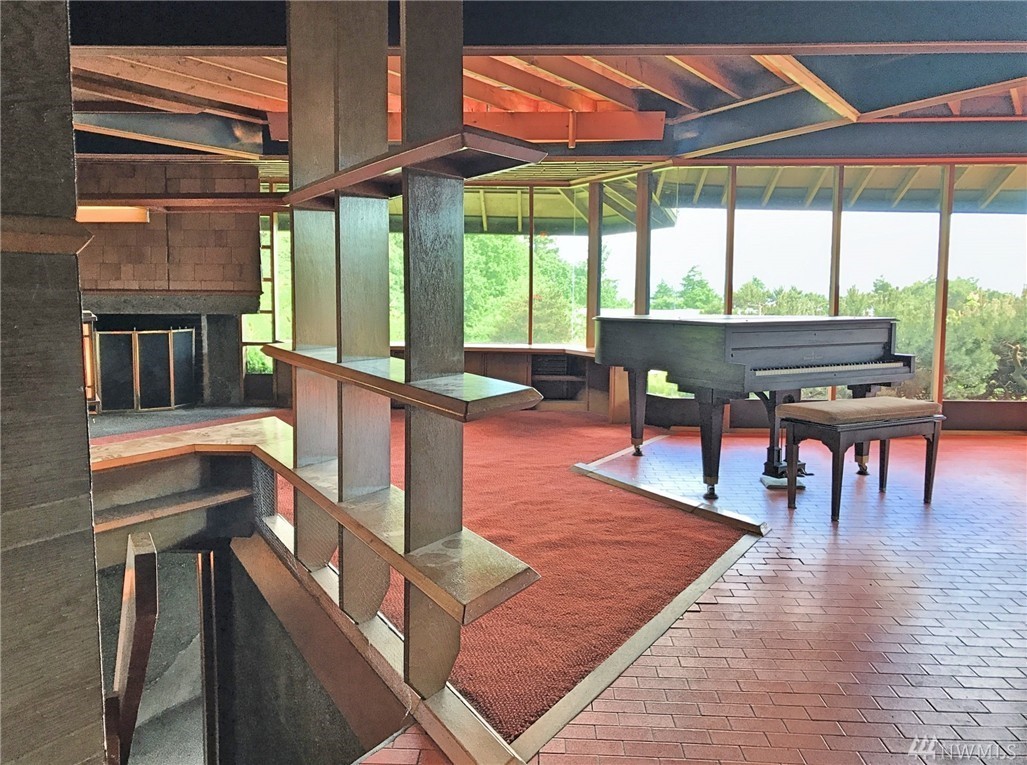 The only thing left inside the home is a single lonely piano.