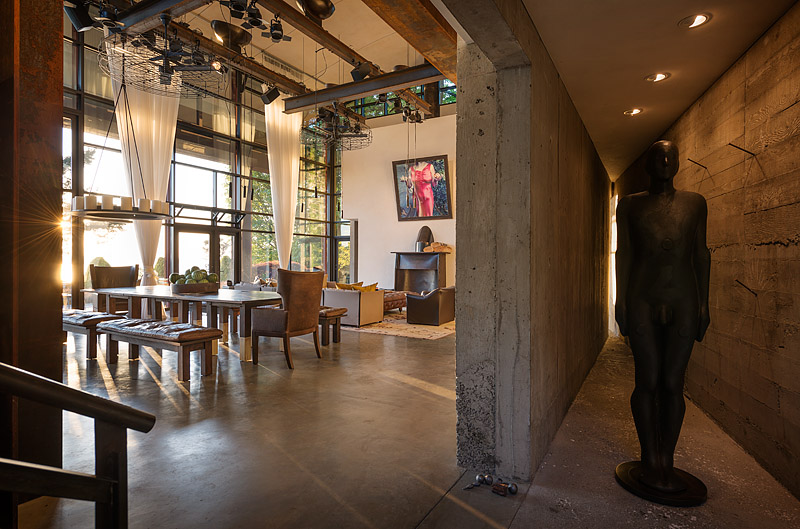 Seems like it would be a little difficult to relax in the living room when you've got a featureless figure lurking just around the corner.
Let's check out some other part of the house.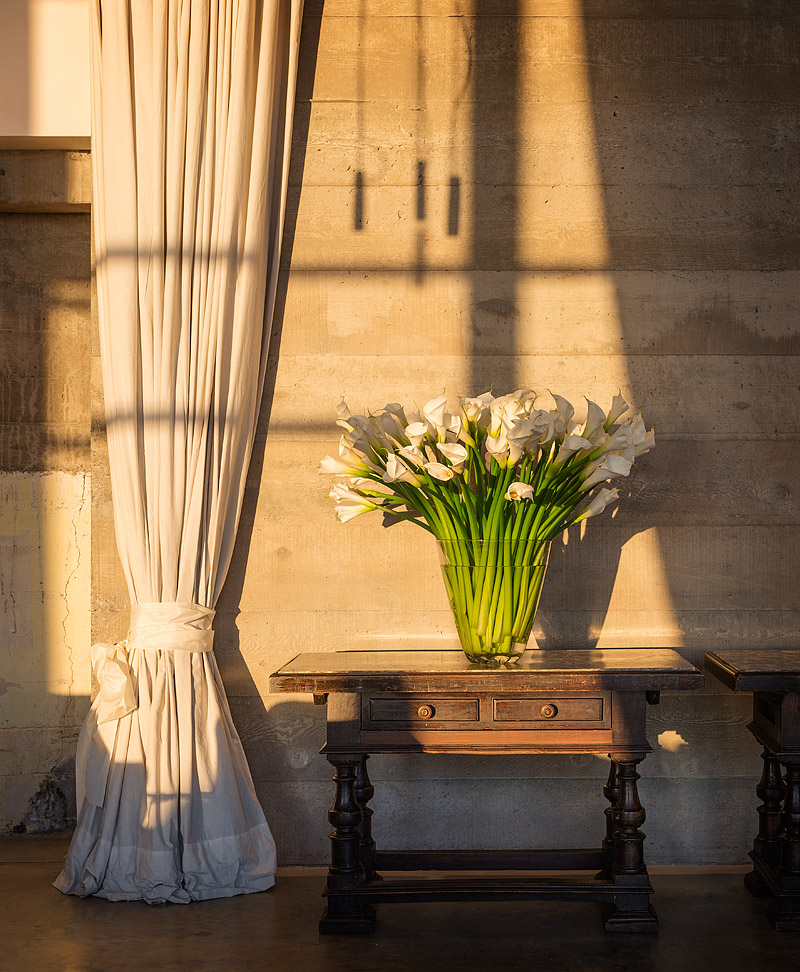 Ahh, much better. Although I'm not really sure what a shot of a table with some flowers on it is really supposed to tell us about the house itself…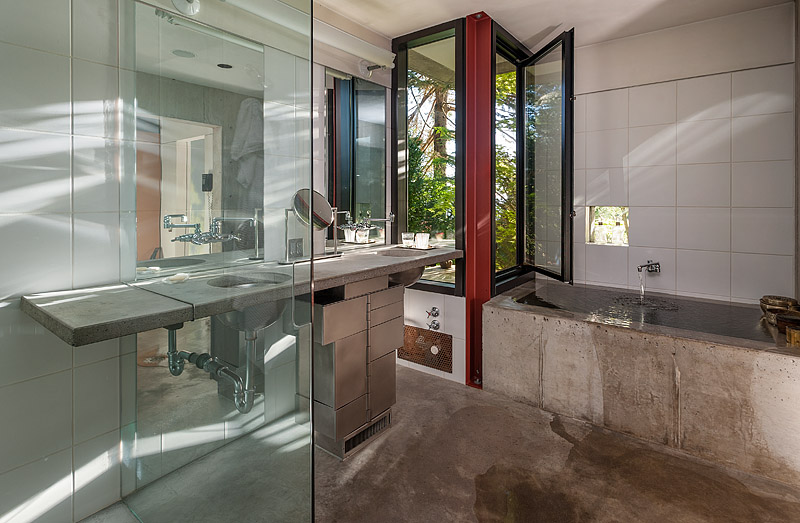 Bonus feature: Apparently it's no biggie if you flood the bathtub.