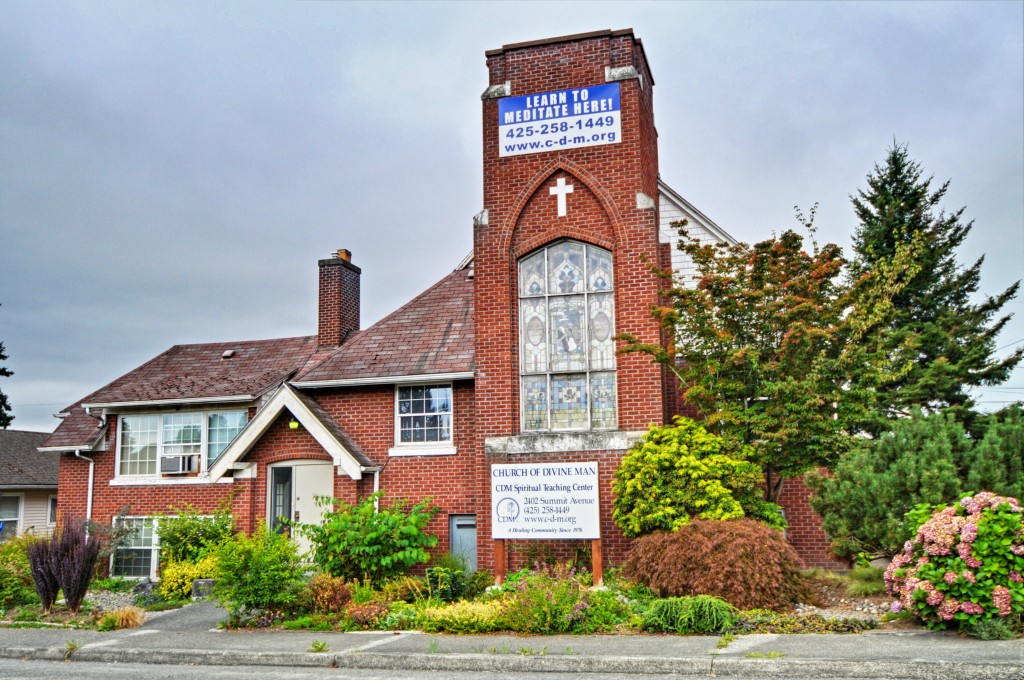 I somewhat doubt that when this place was built it was originally occupied by the "Church of Divine Man Spiritual Teaching Center."
It does have all the features of a classic church building though.
A big stained-glass window…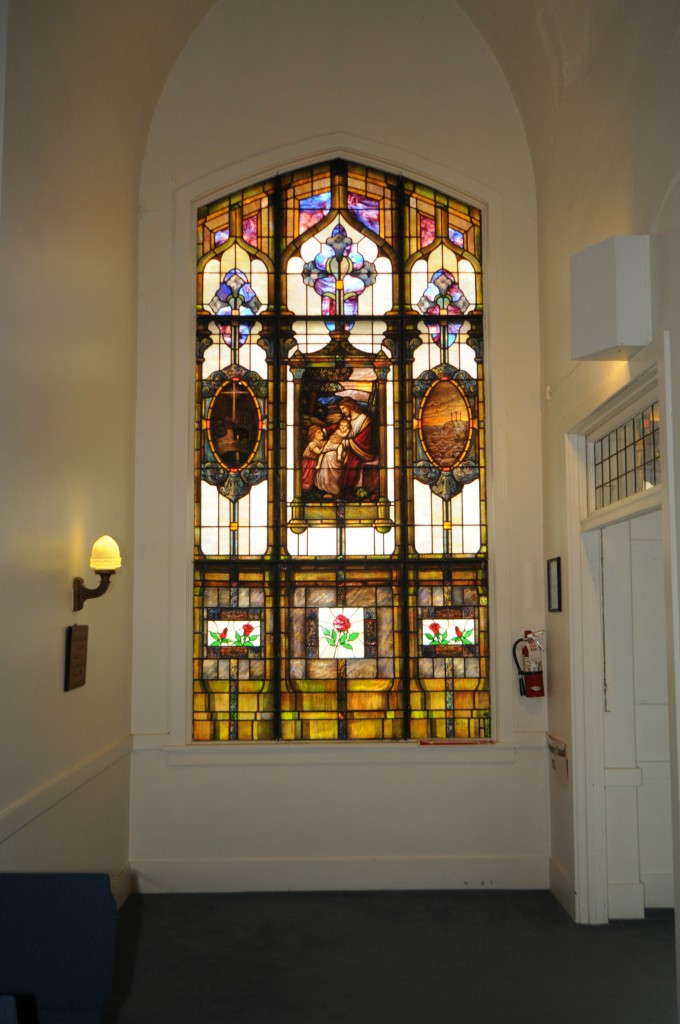 A full-on sanctuary…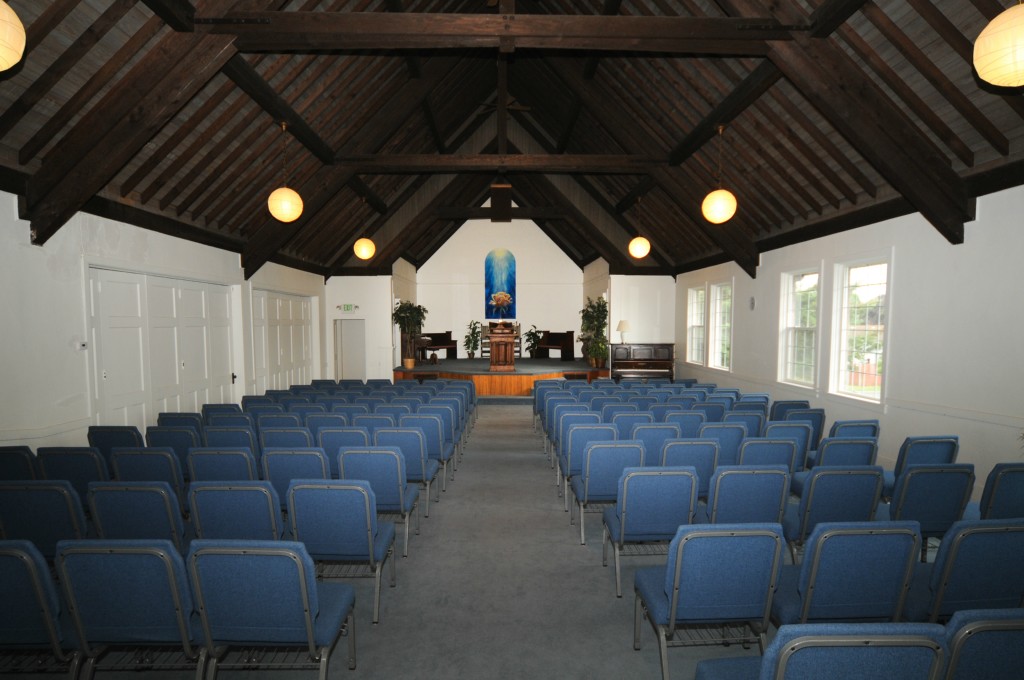 Even a run-down church office.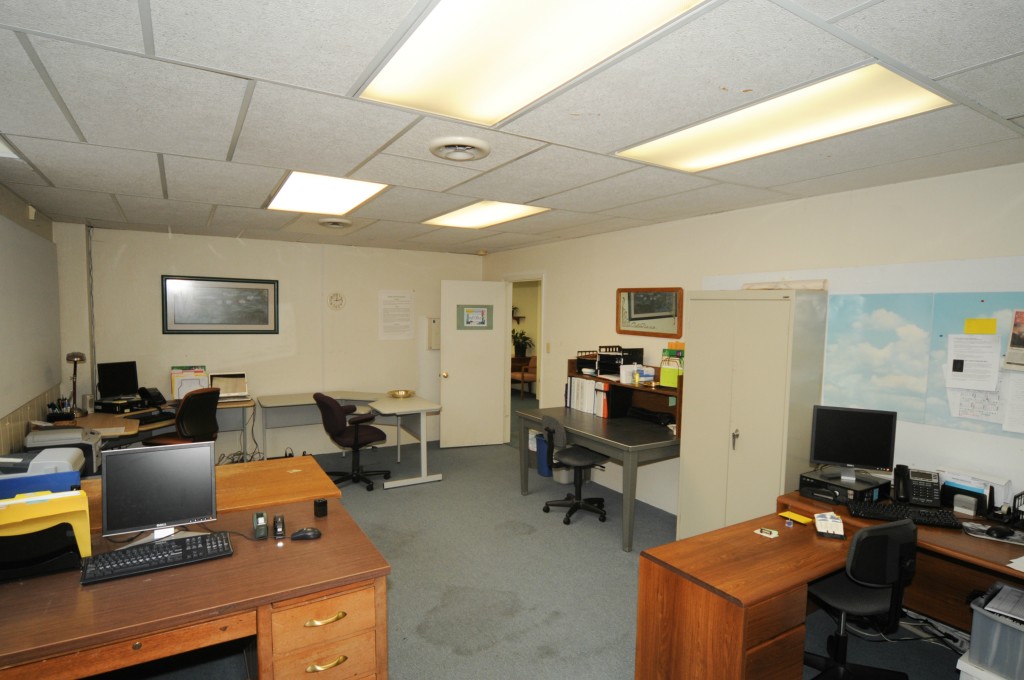 I'm not sure if anyone told the congregation at the Spiritual Teaching Center about this sale, because their website seems to indicate business as usual with Meditation, Healing, Clairvoyance, and Kundalini Classes all still humming along.
$625,000 and it's yours. Of course if you're going to buy it the clairvoyant sellers probably already know, so no need to call your real estate agent. The seller's agent will call you.