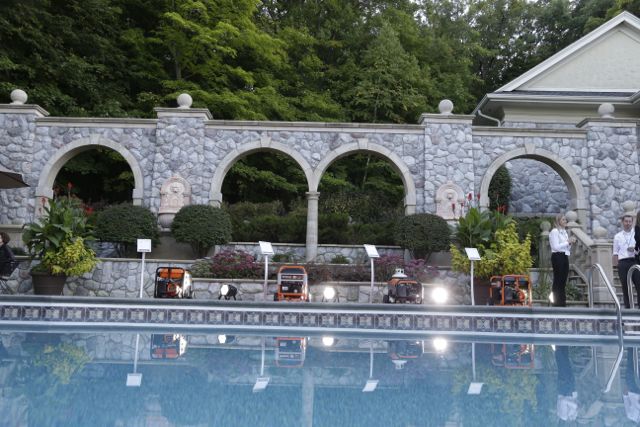 Generator pool parties are the best kind of pool party.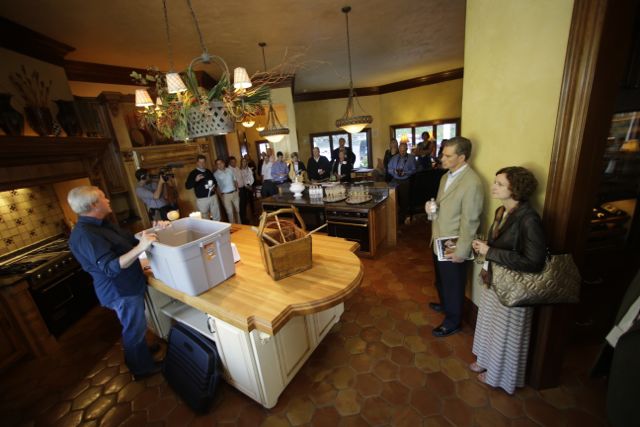 Is that guy second from the left holding a fancy TV news-style video camera? Apparently this was quite the noteworthy party.
Anyway, back to the pool. And the generators!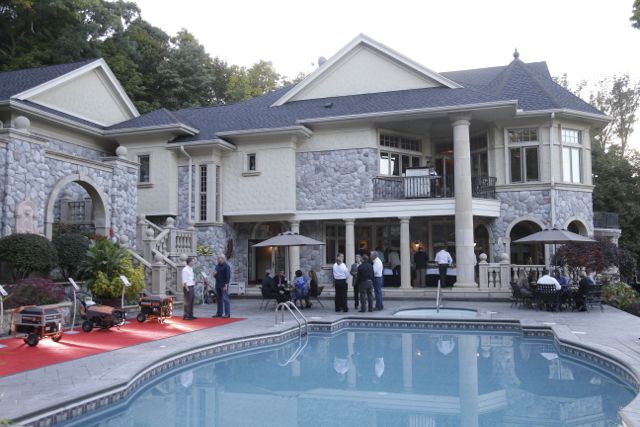 Interestingly, the photos on the "virtual tour" have file names that call this the "Generac home." Generac is the company that makes the poolside generators, and their headquarters is located less than an hour from this home.
I thought maybe the home was owned by the CEO or some other high-ranking executive at Generac, but searching for a Generac connection to the owner name listed with the county assessor comes up empty.
I choose to believe that what we're seeing in these photos is the annual meeting of the international Generac fan club.