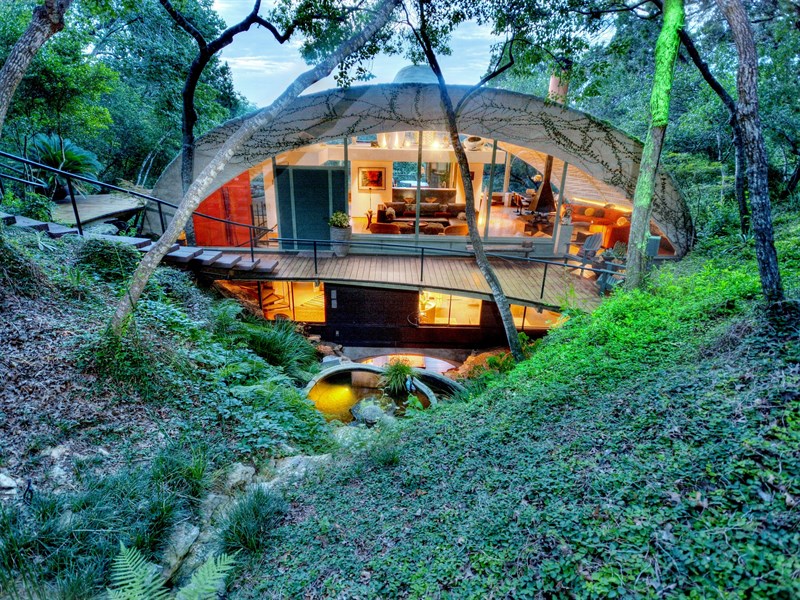 Here's another one that's less "looney" and more "lavish."
Love the distinctive, unique shape of this home, as well as the finishes like the nice wood deck.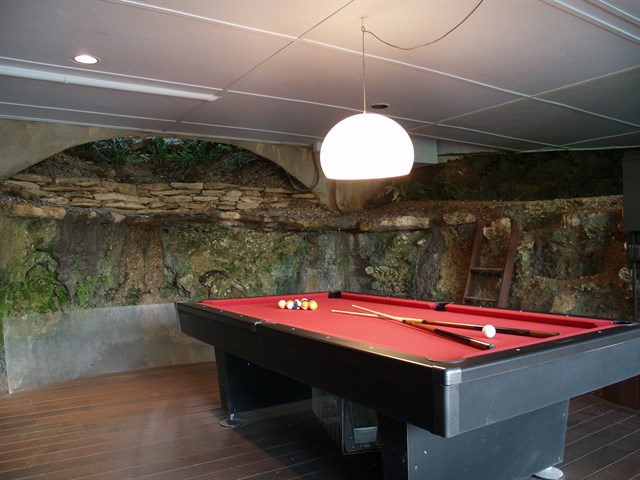 Is that basement just carved out of the rock below the house? Crazy.
Nice round second-story balcony, too.
Bonus: if kids get bored with the main house, they've got "Fort Apache" out back, complete with its own log wall.
Delightful!