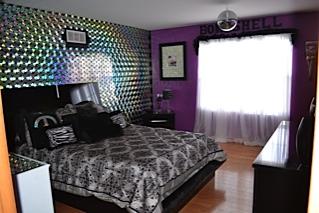 Someone went to a lot of effort to give each of the rooms in this house a totally different theme.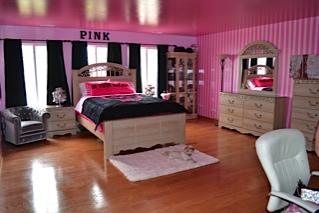 In case you couldn't read it, I believe that the text above the window in the first bedroom is "BOMBSHELL." It's partially obscured by what appears to be a disco ball though, so I can't be certain.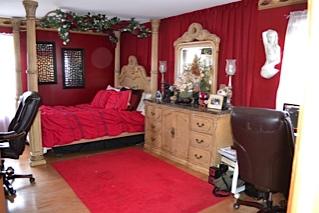 From the reader who submitted this listing:
I can't decide between the disco room or the pink room as my favorite. I only wish the pictures were larger.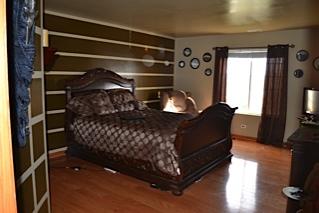 Probably they didn't want to risk the sheer power of these bedrooms shattering the lens in a more expensive camera.