Whoa that is a lot of dead animals. I count eight in this photo alone.
Gotta love the antler chandelier.
And who wouldn't love to have a warthog peering down at them while they bathe?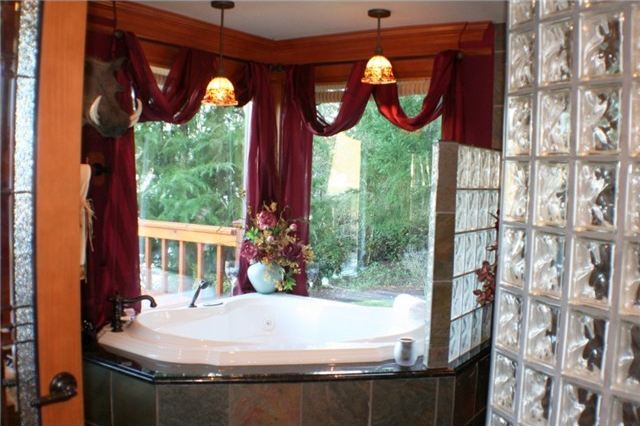 I have to say, this hallway has the most… uniquely decorated walls I've seen in quite a while.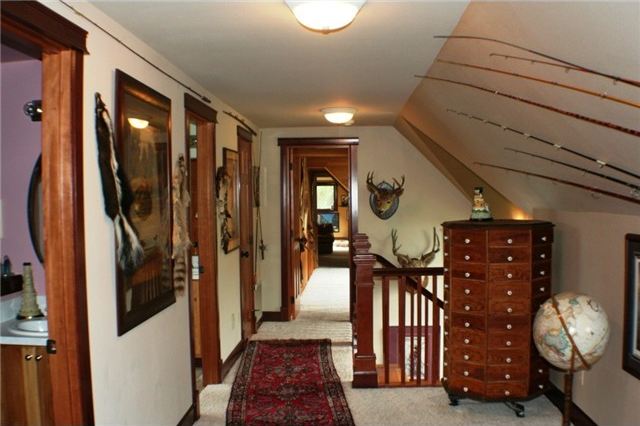 Just pin those small carcasses up wherever.