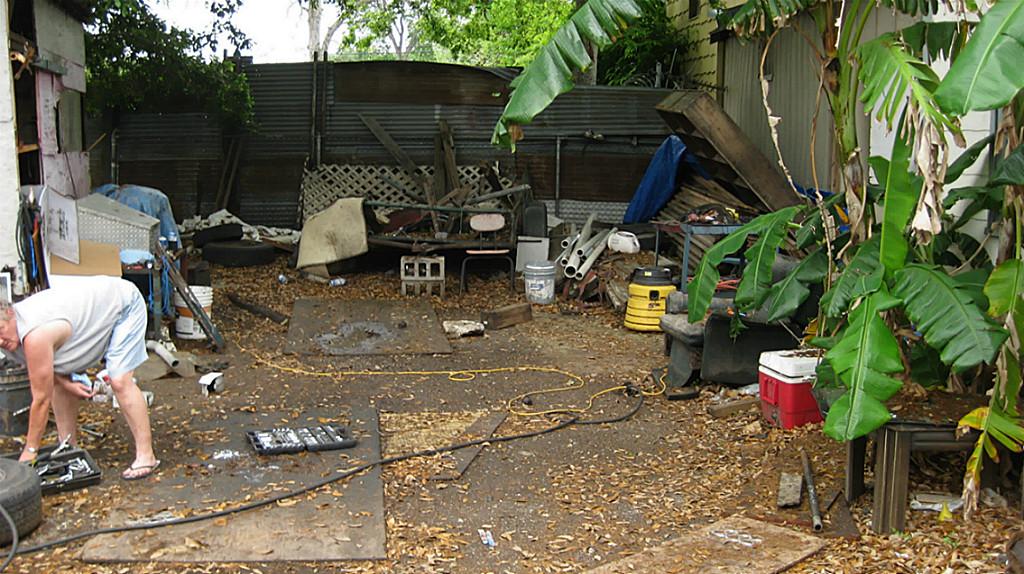 This listing is just chock-full of what. From the seemingly oblivious tenant using his tools to work on… um… wait, what is he working on in this photo? An invisible car?
Anyway, moving on…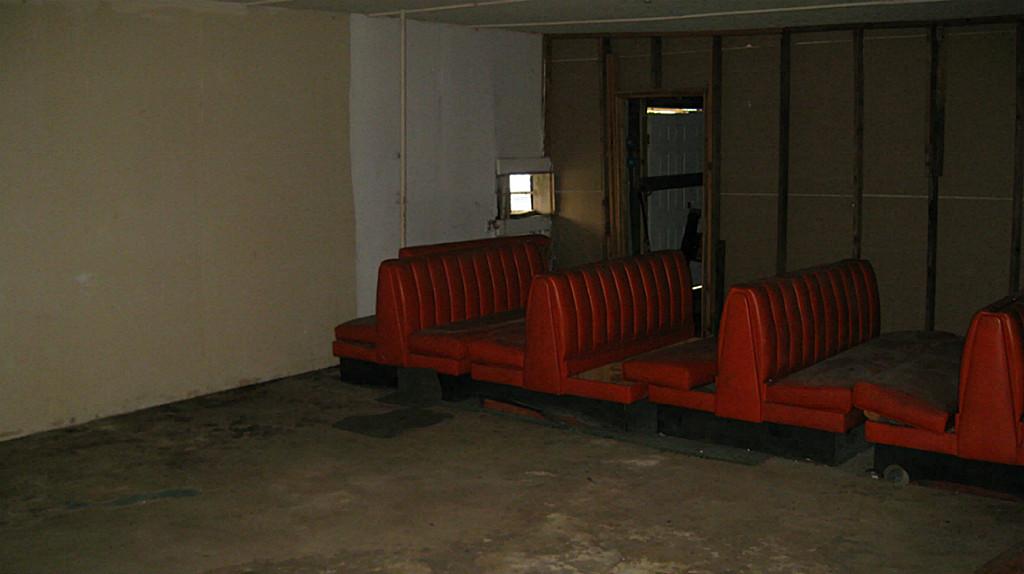 …to the random collection of worn-out diner booths just shoved into some random room to rot…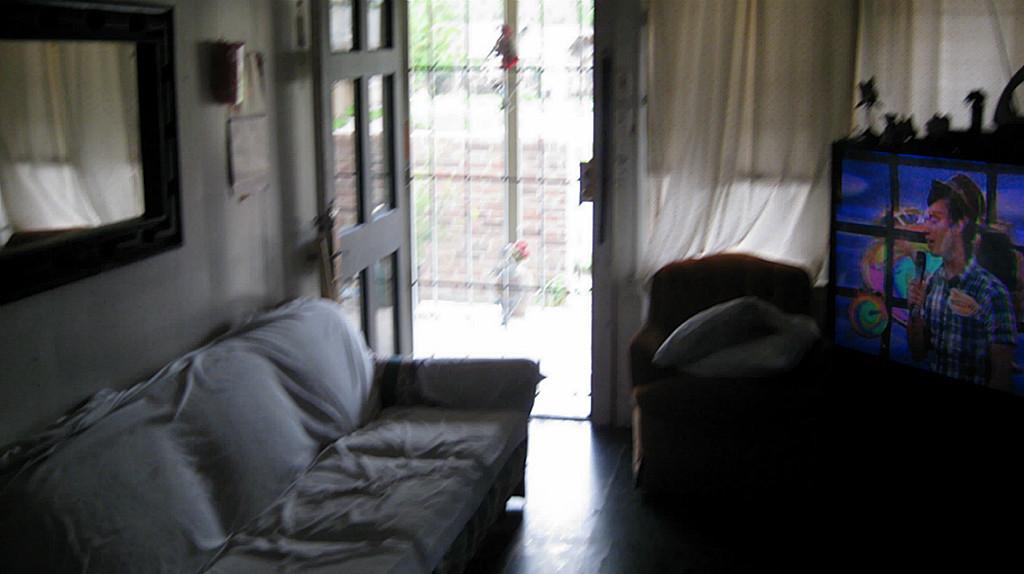 …to the TV playing a game show for nobody in particular…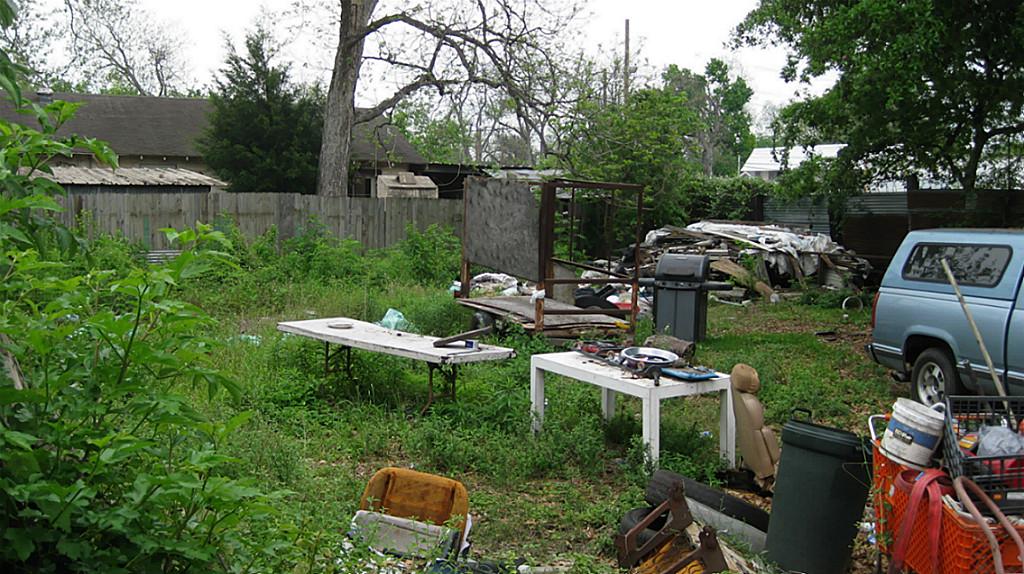 …to the tables full of junk in the jungle of a back yard…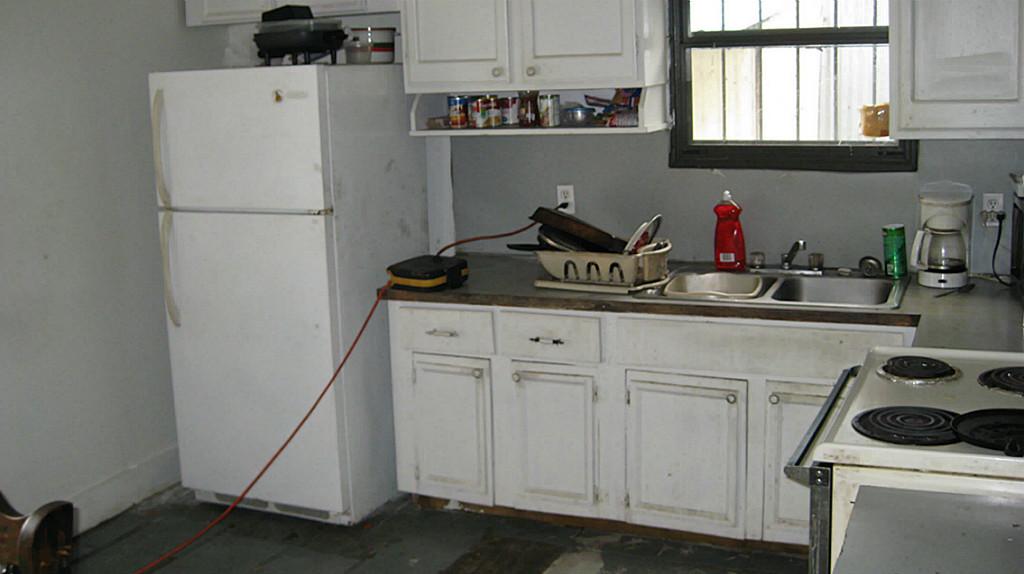 …to the random extension cord running into the kitchen from who knows where.
Great find, Claire!