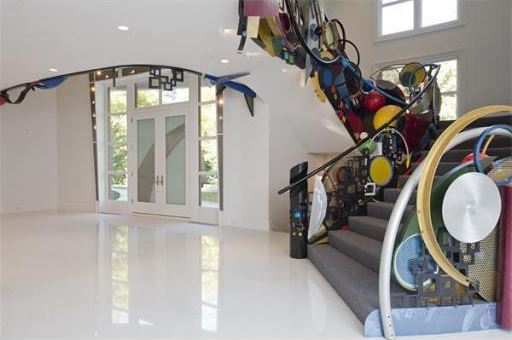 Asking price: $14.5 million.
Looks like they raided the dumpster behind a modern art studio and just glued everything they found to the stairs.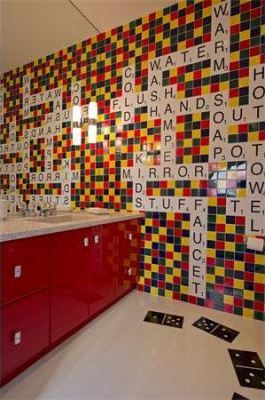 Okay that's a fun concept, but when you end up putting "stuff" up there, I think you've run out of ideas.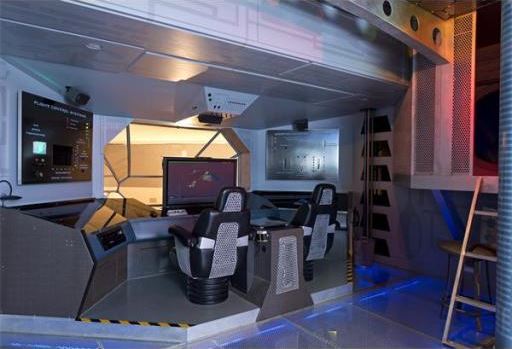 The listing describes this room as an "interactive space ship arcade for playing video games." I don't recognize it as the bridge of any specific fictional starship, but maybe I'm just not nerd enough?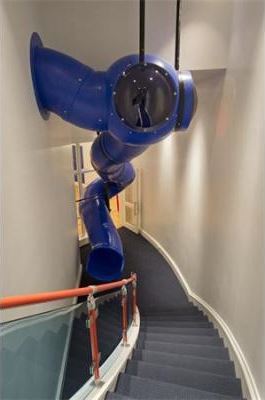 This is definitely the coolest part of the house, in my opinion.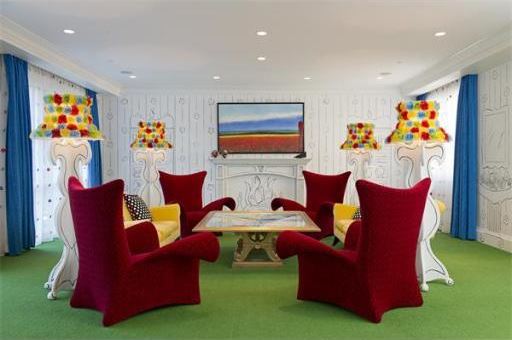 I imagine this as the money counting room. They put all the bills and coins on the table, sit in the bright red chairs, and count it all, one by one.