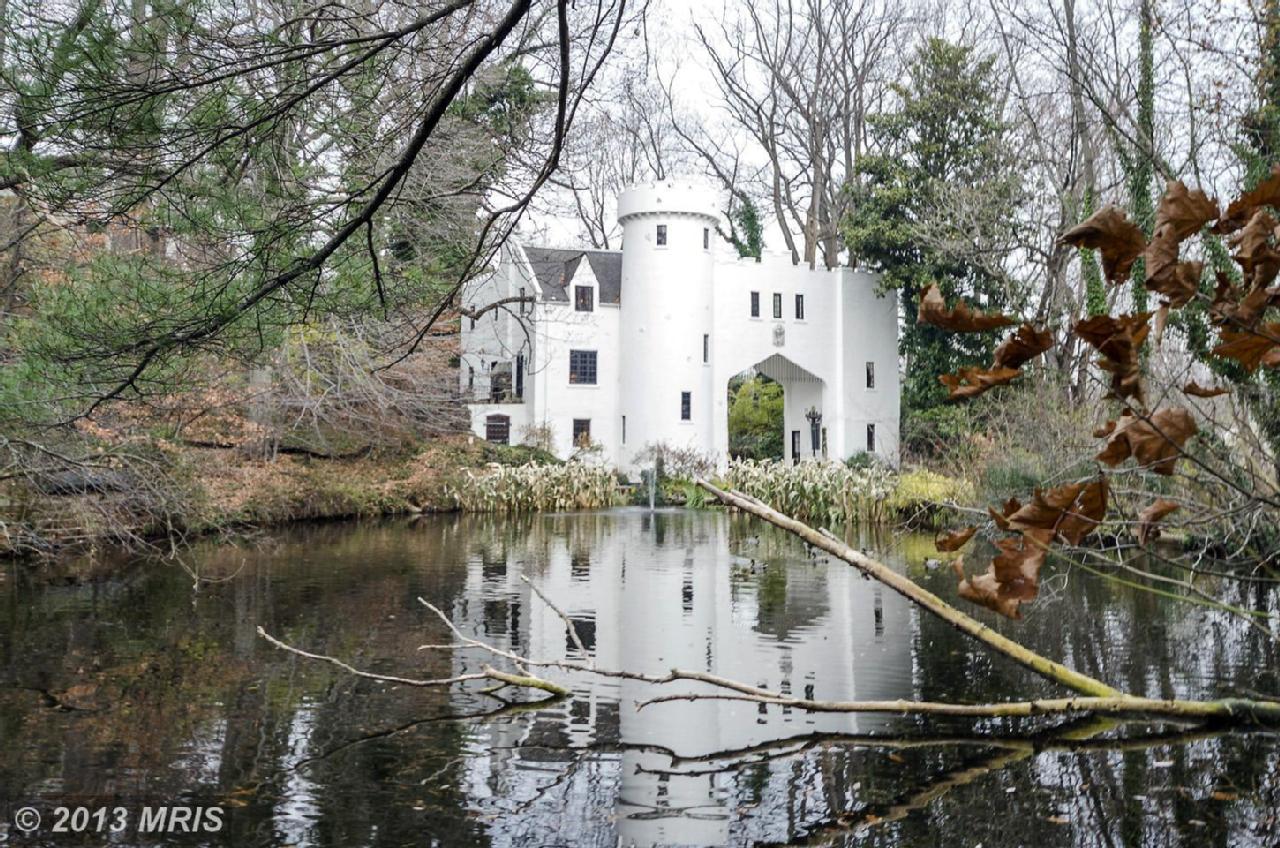 This is just the gatehouse for the castle, and it's nearly 4,000 square feet.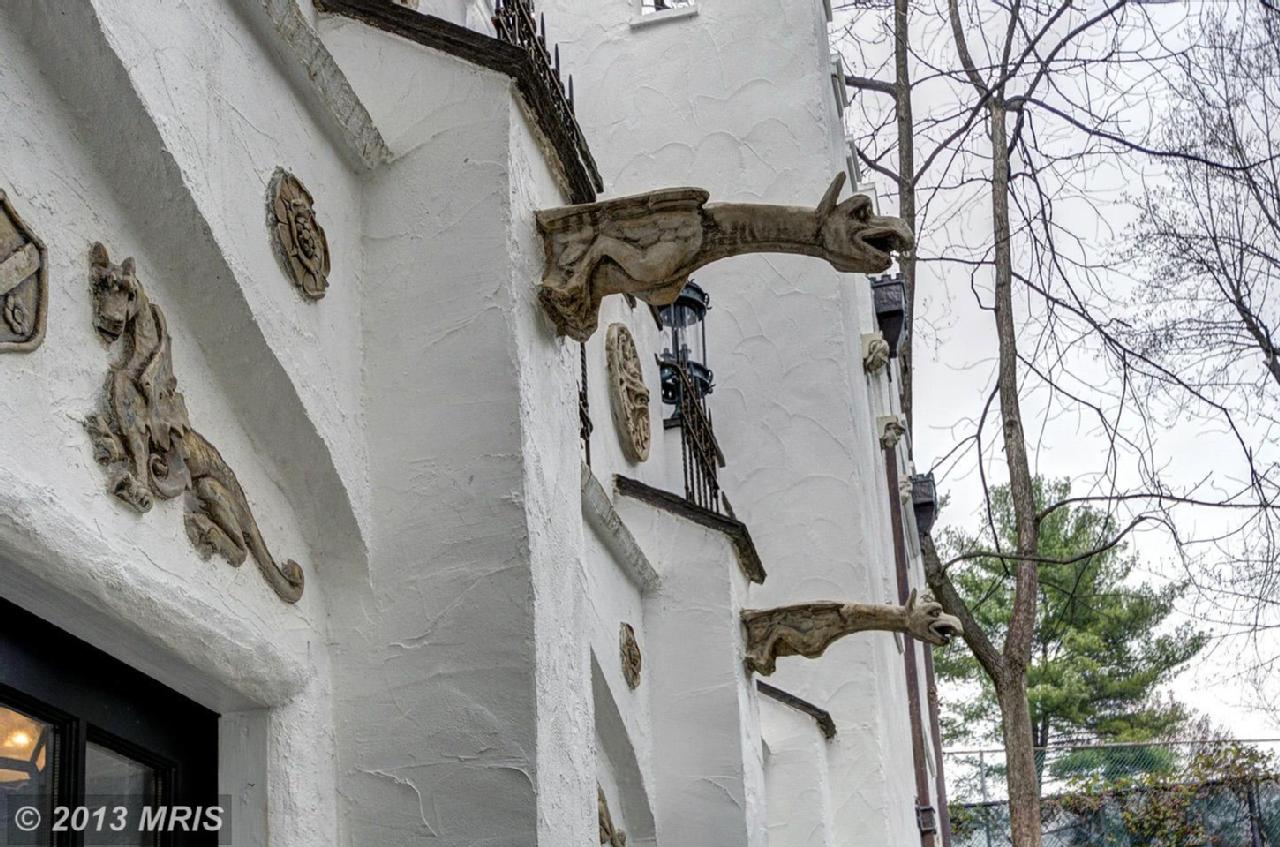 Sadly, the castle this gate used to lead to was long since demolished.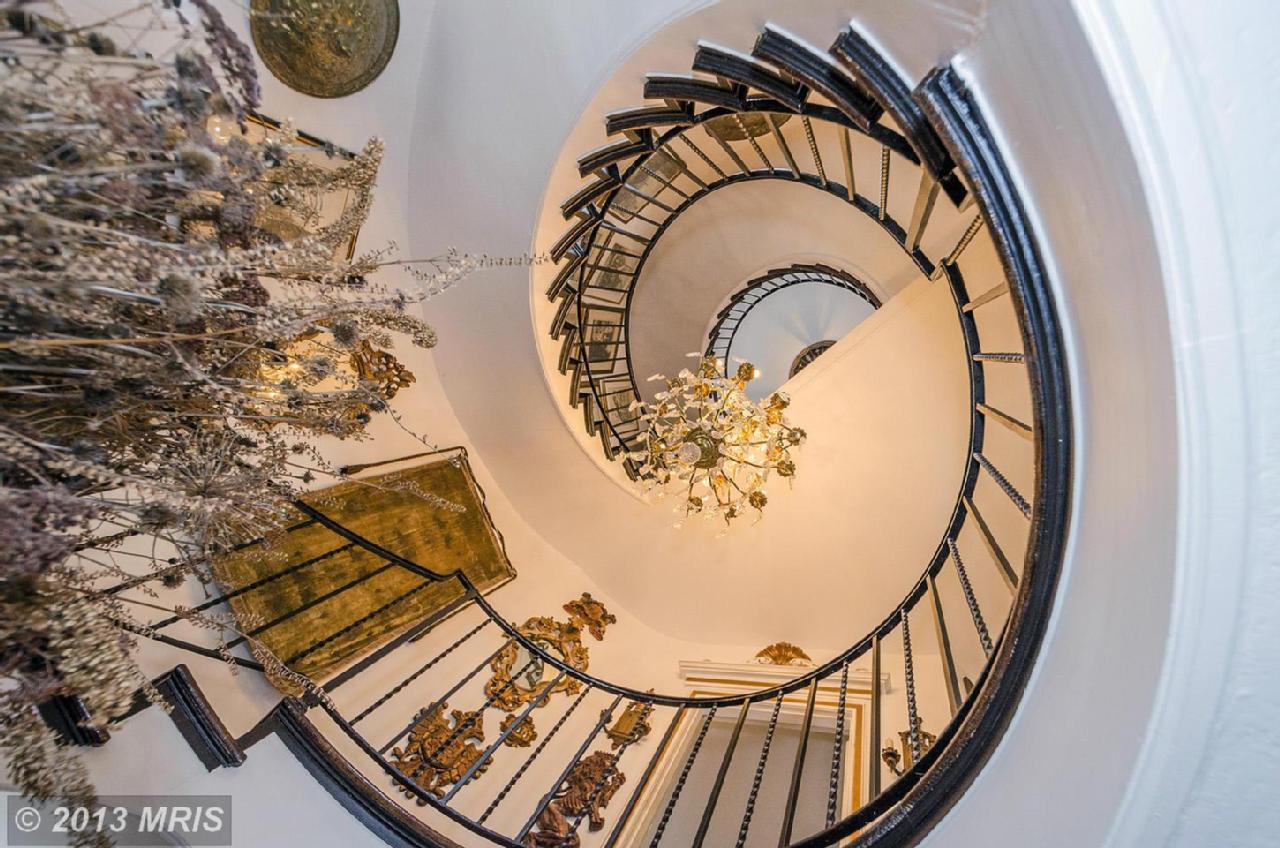 I am really digging the over-the-top detail, both inside and out. The stairs!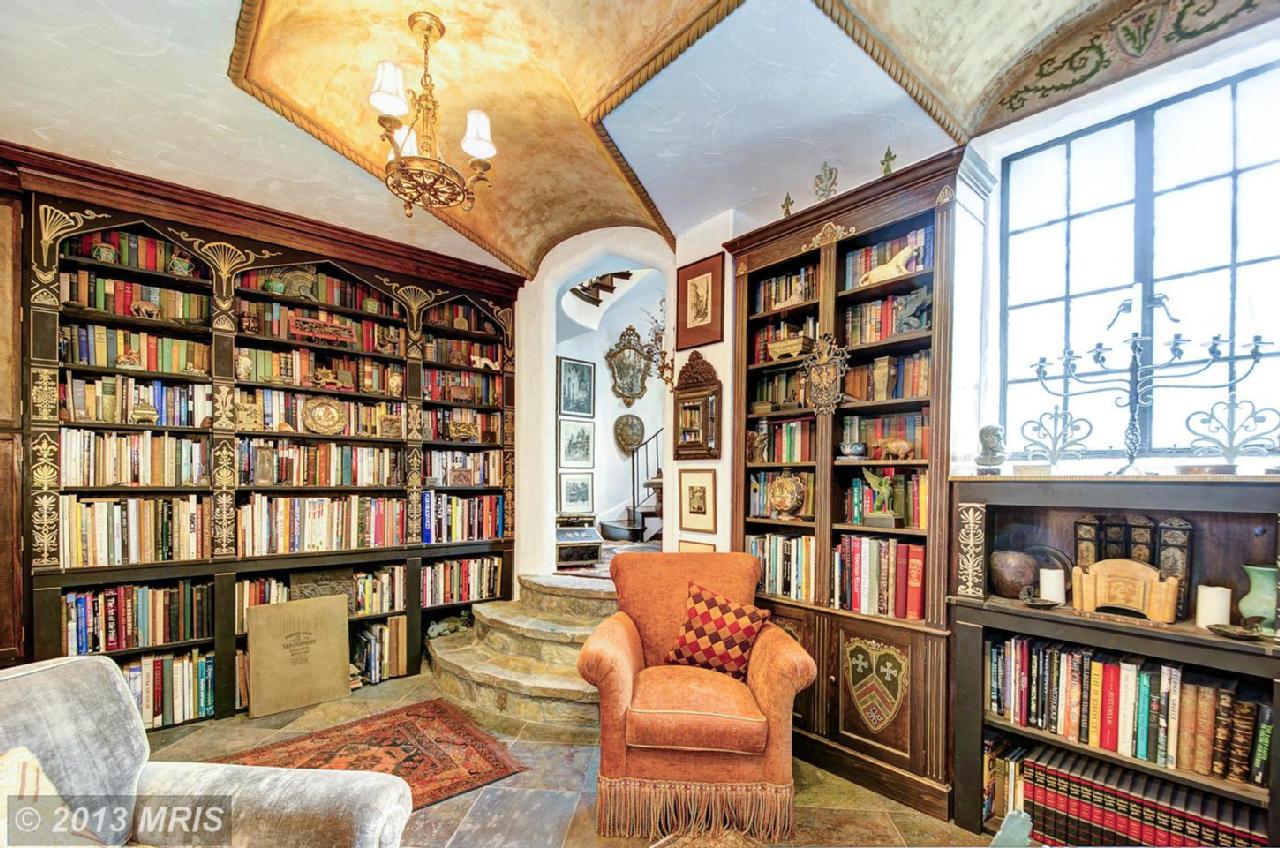 The library! The kitchen cabinets!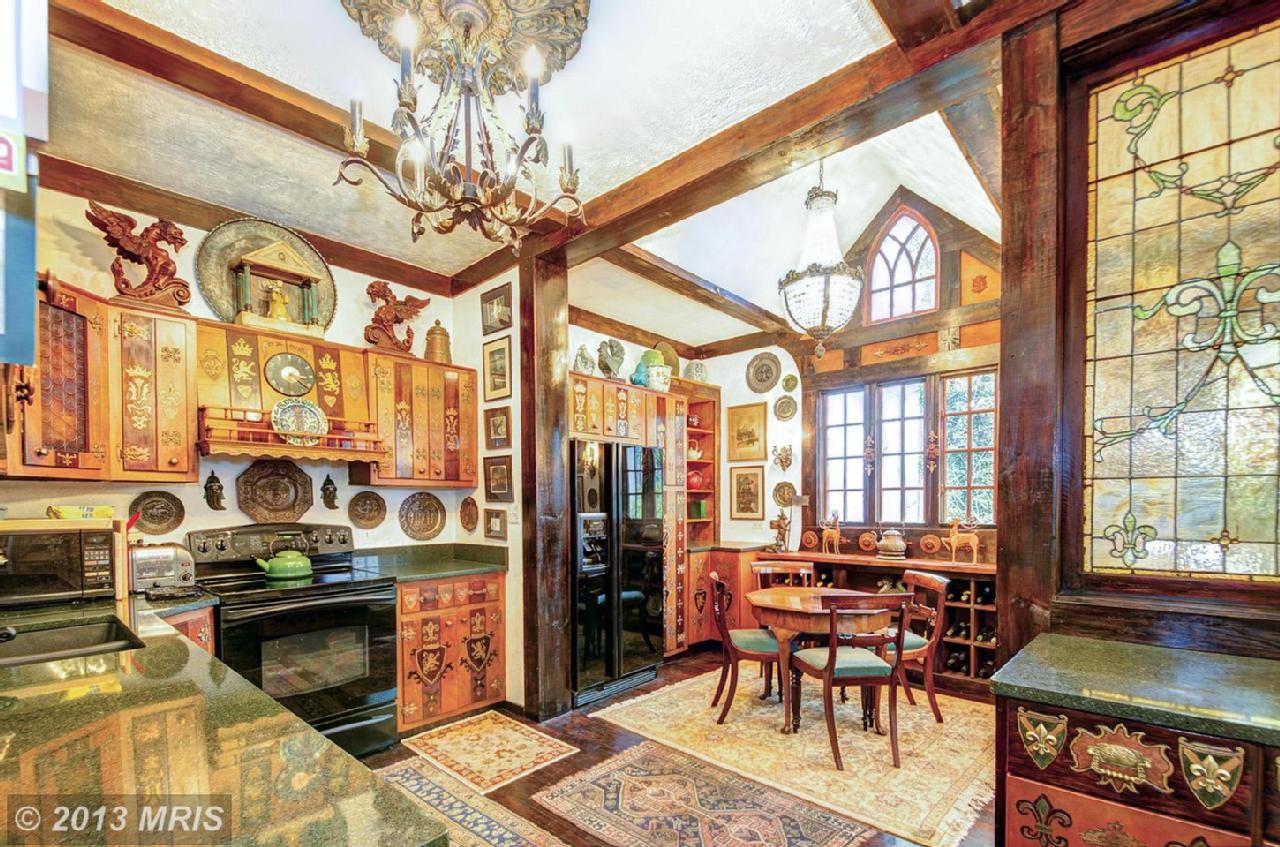 If you'd like to read a little more about the history of this house, hit up this Washington Post article.