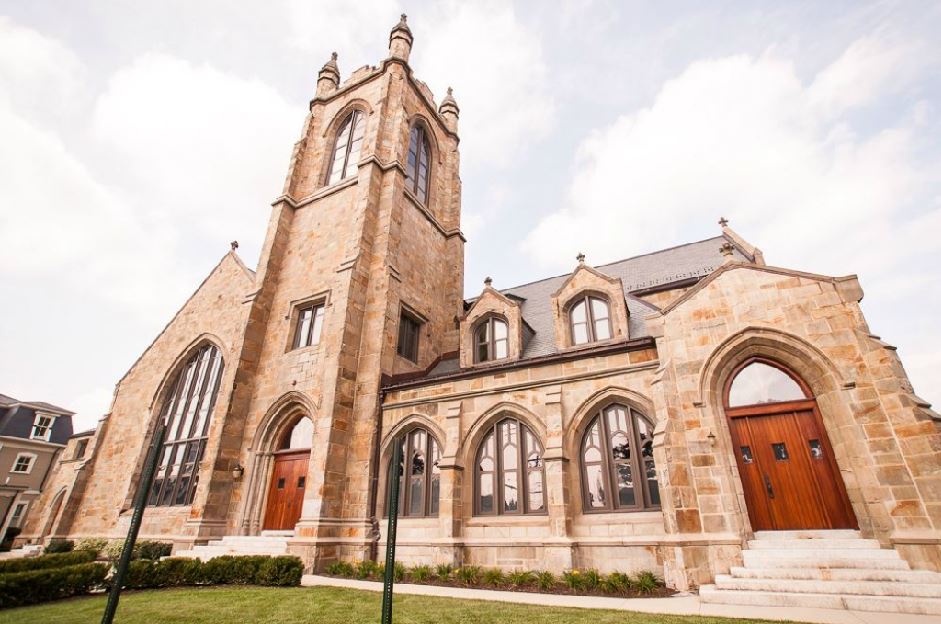 From the listing description:
Mount Auburn Village is a friendly little community of just 14 custom condos, created within & beside historic 1899 stone church. It's 3 miles west of Harvard Sq, & 1/3 mi. east of Watertown Sq, , in the 'best part of town'.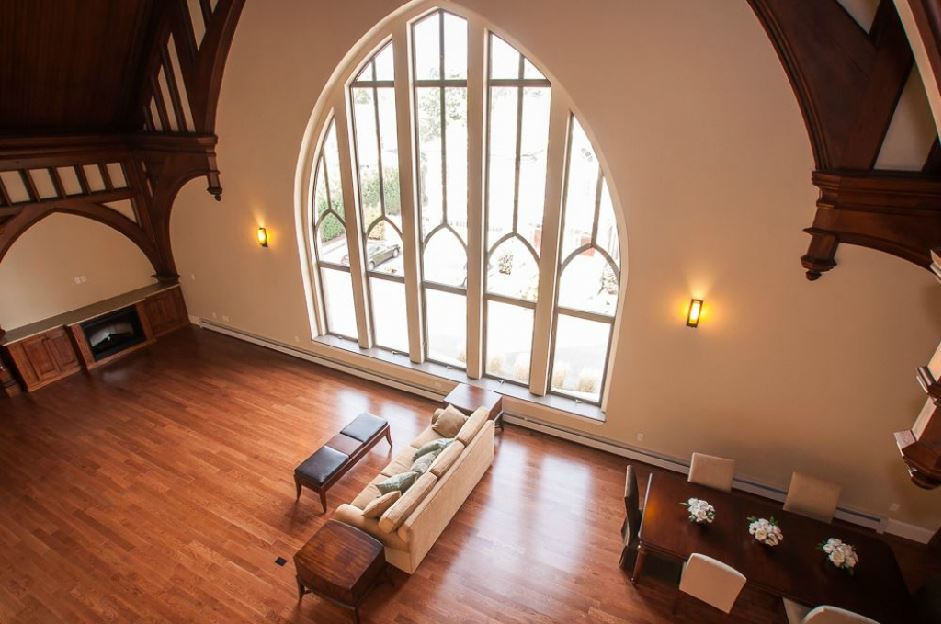 From a Redfin agent who toured the home:
This unit in a converted church offers exceptional craftsmanship but a layout that doesn't really work for most people. Smallish master bedroom and bath.Very odd addition of an electric fireplace.to grand room seems out of place. The bell tower unit is much more interesting.
Here's the listing for the tower unit (which has just one bedroom).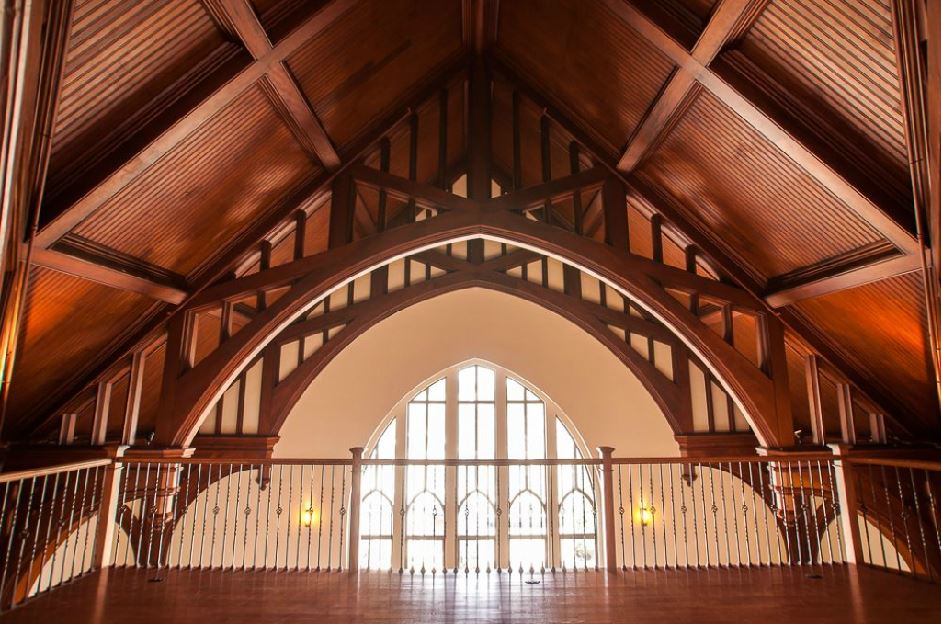 I can definitely see the "exceptional craftsmanship" the Redfin agent talked about.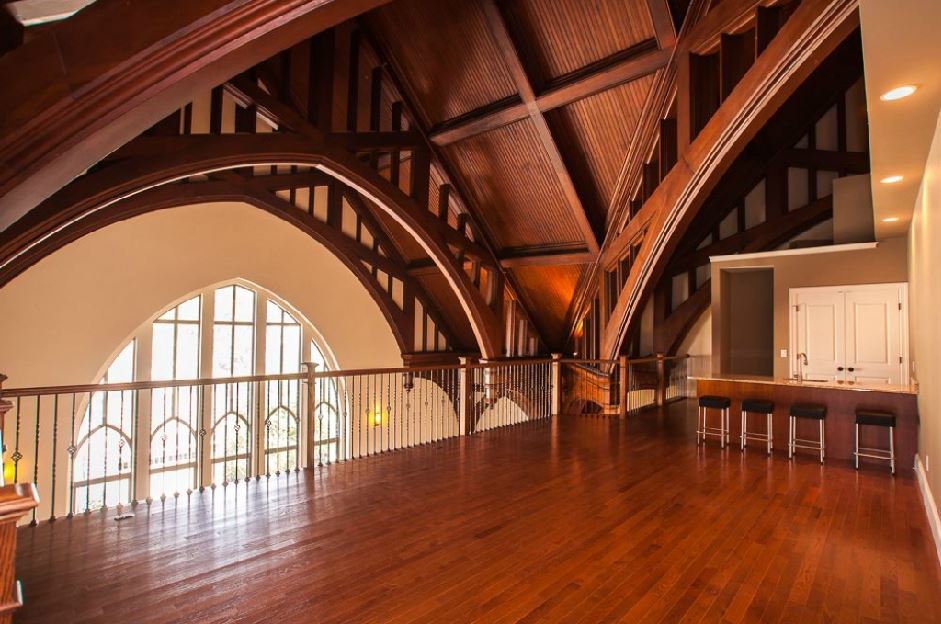 …and the odd layout.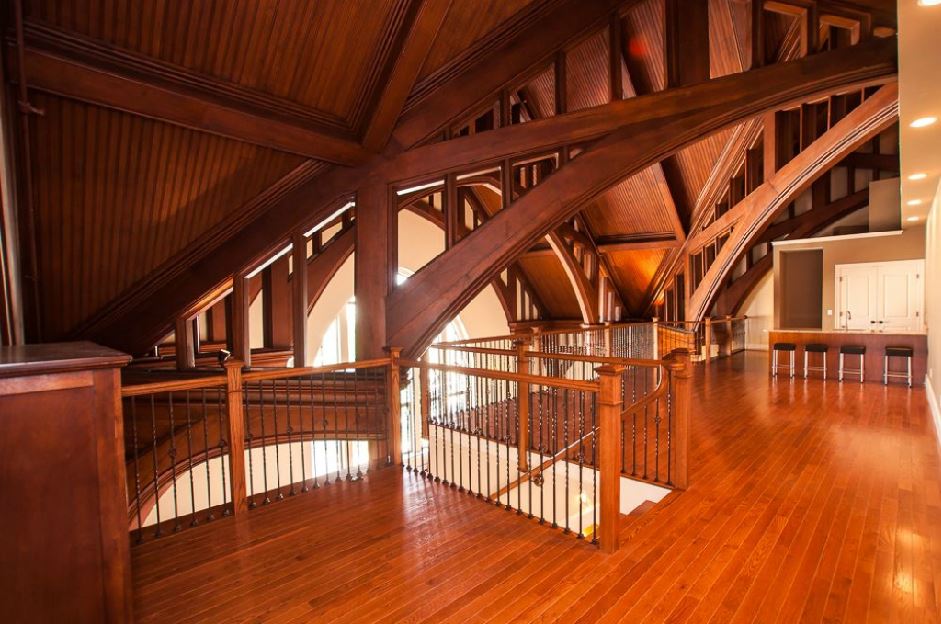 You can find lots more photos on the virtual tour