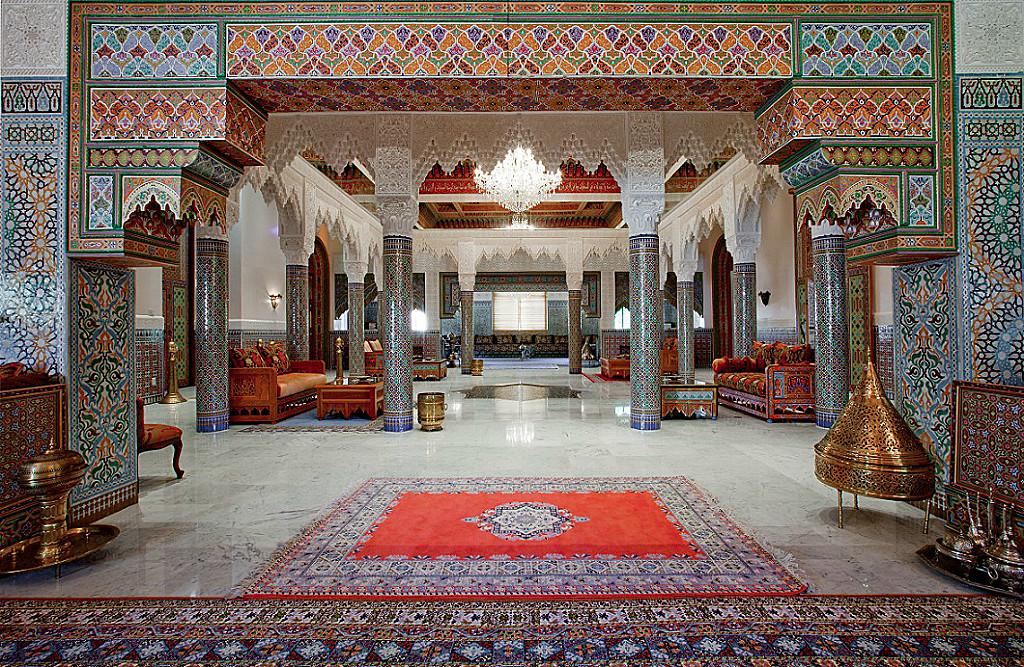 Whoa. There's definitely something to be said for picking a theme and going all the way with it. Whoever built this house was obviously very serious about getting the Moroccan feel. From the listing:
Custom built Moroccan style home… mosaic tiles crafted & imported from Morocco.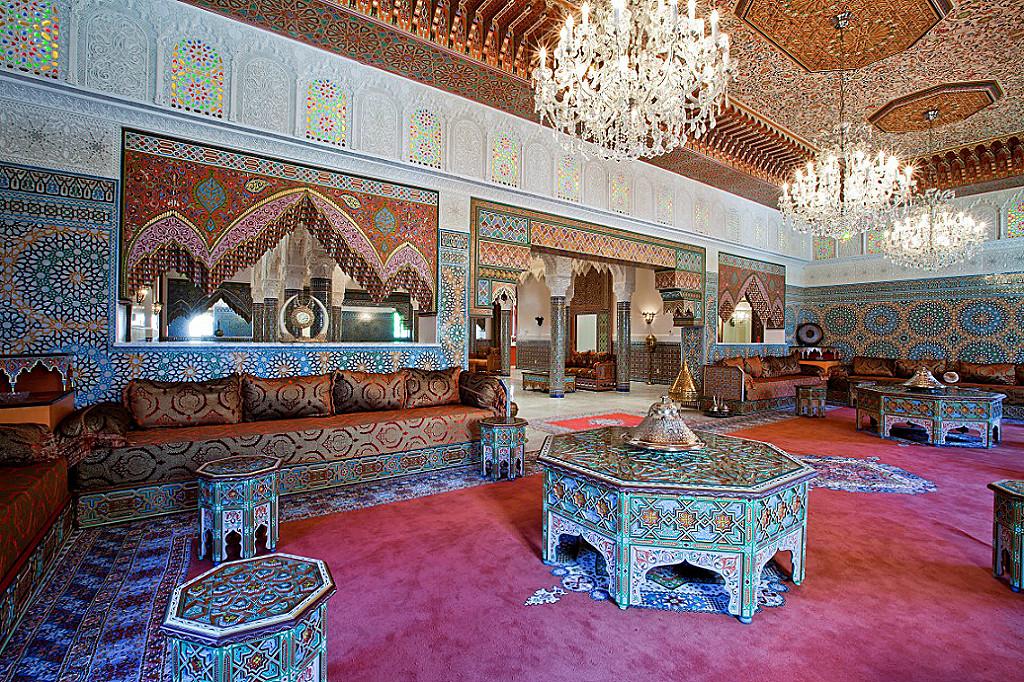 The architecture, the walls, the ceilings, the floor coverings, the furniture… All on-theme.
Wait a minute… Are those Moroccan parakeets chilling in that birdcage in the afternoon shade?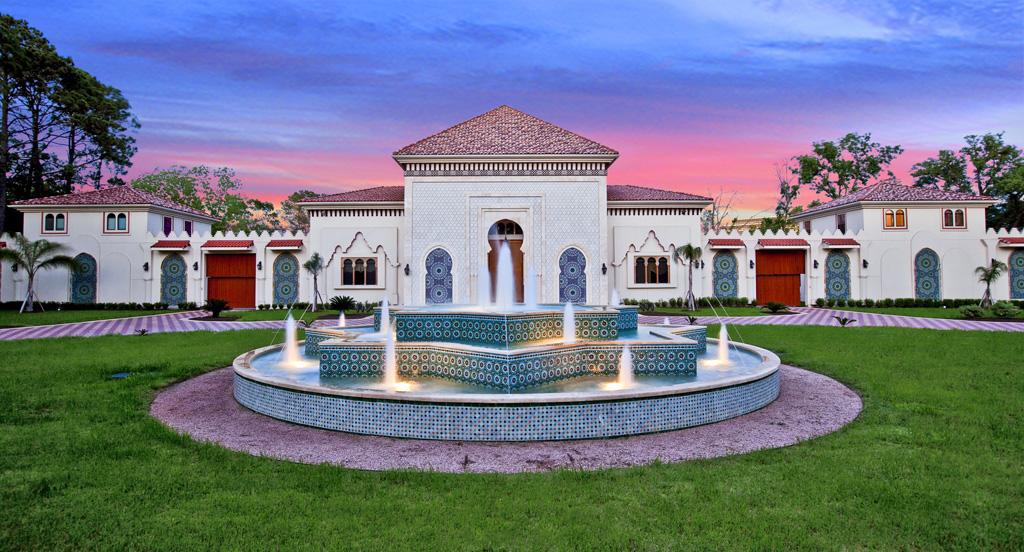 Well done.