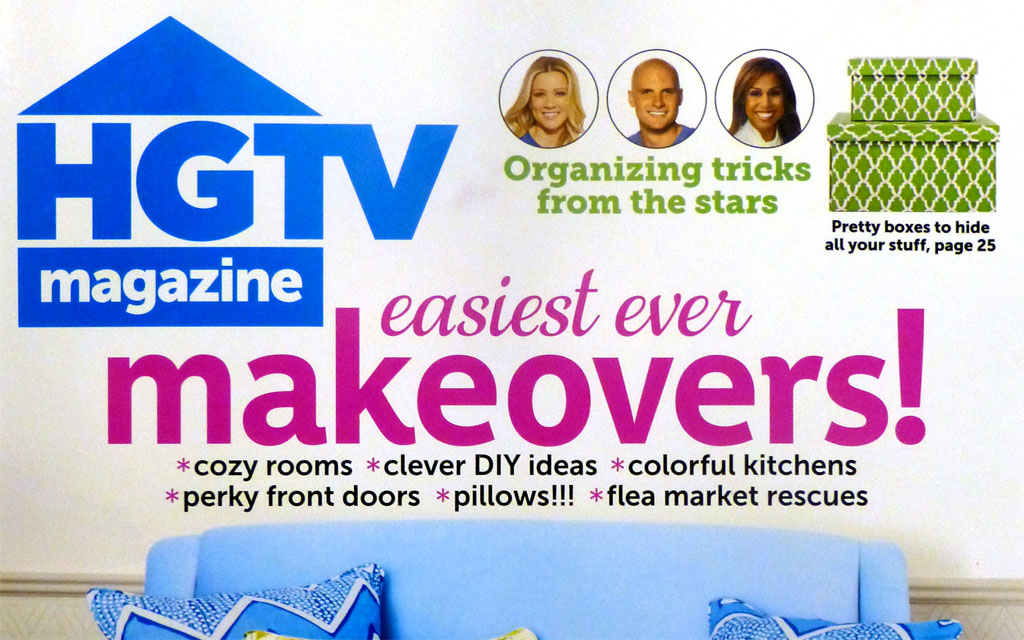 Guess what site was featured (along with seven others) in this month's issue of HGTV Magazine as one of "the most addictive real estate sites."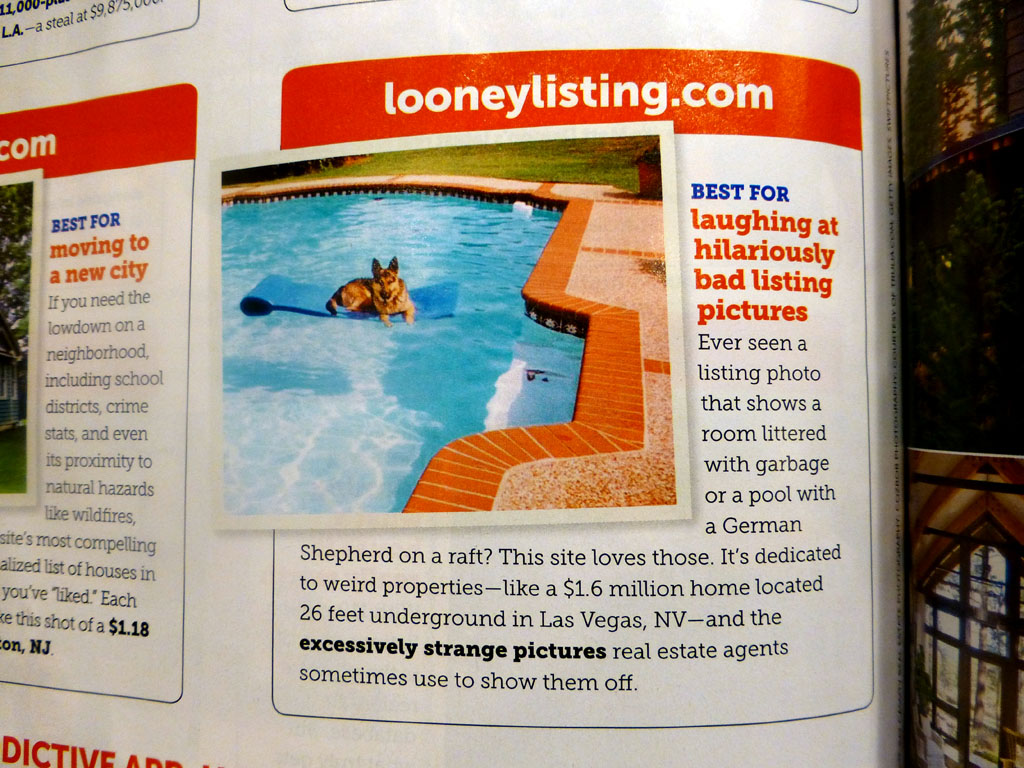 If you guessed this very site, congratulations! You win! Actually we all win, as new readers bring new commenters and more great submissions. So, if you see some new names in the comments and listing finder credits, now you know why!
Welcome, HGTV Magazine readers! If you're curious, here's the post featured in the magazine: PoolDog Not Included
I'd also like to extend a big shout-out and thank you to HGTV Magazine's Rachel Barker and Jessica Dickler for including us!