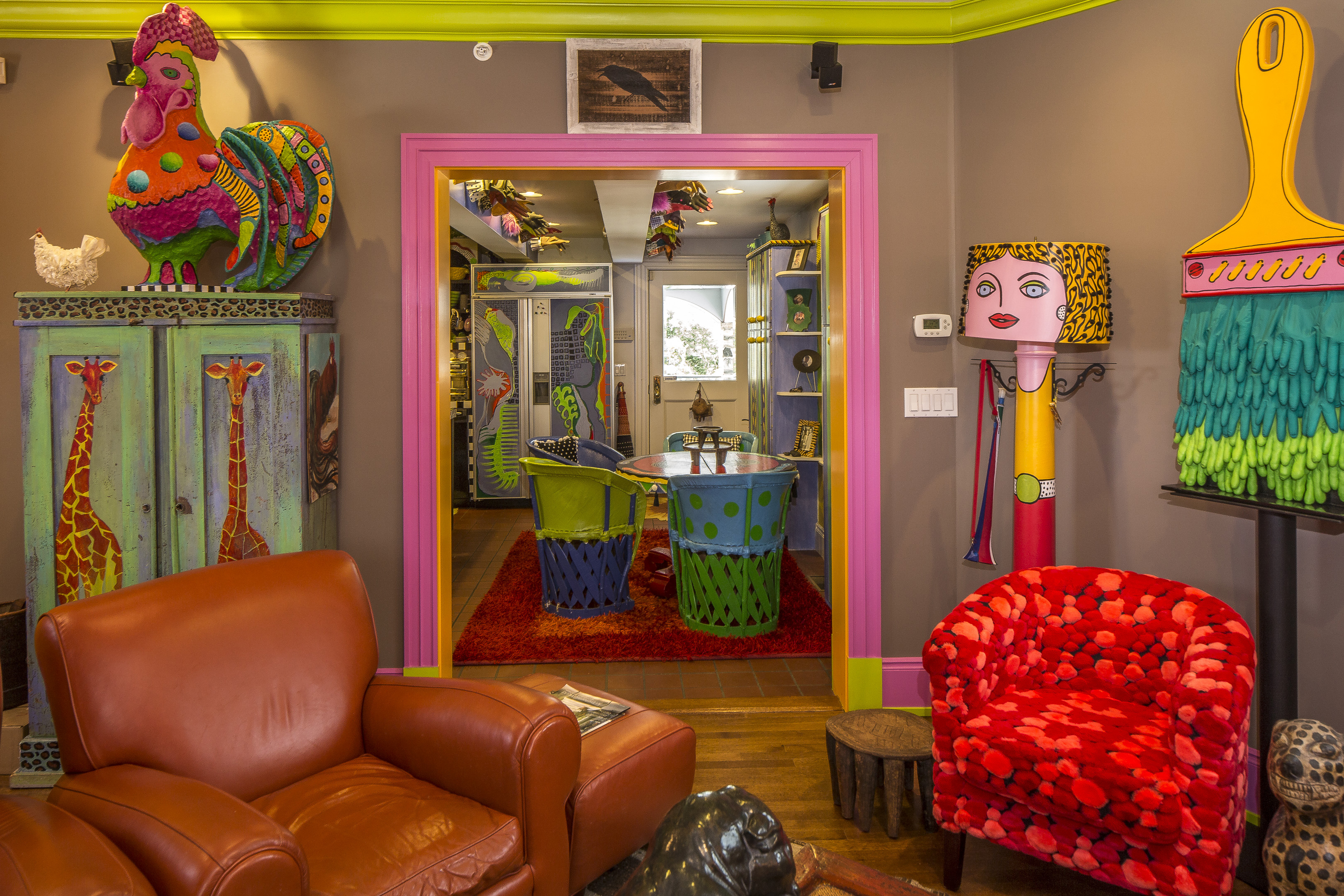 You're looking at the interior of a 117-year-old, six thousand square foot home in Bronxville, New York listed at four million dollars.
Note: If this page was slow to load for you, it's because the photos for this one are huge. You might want to right-click on each picture and open in a new tab or new window to fully appreciate them.
Here's the exterior: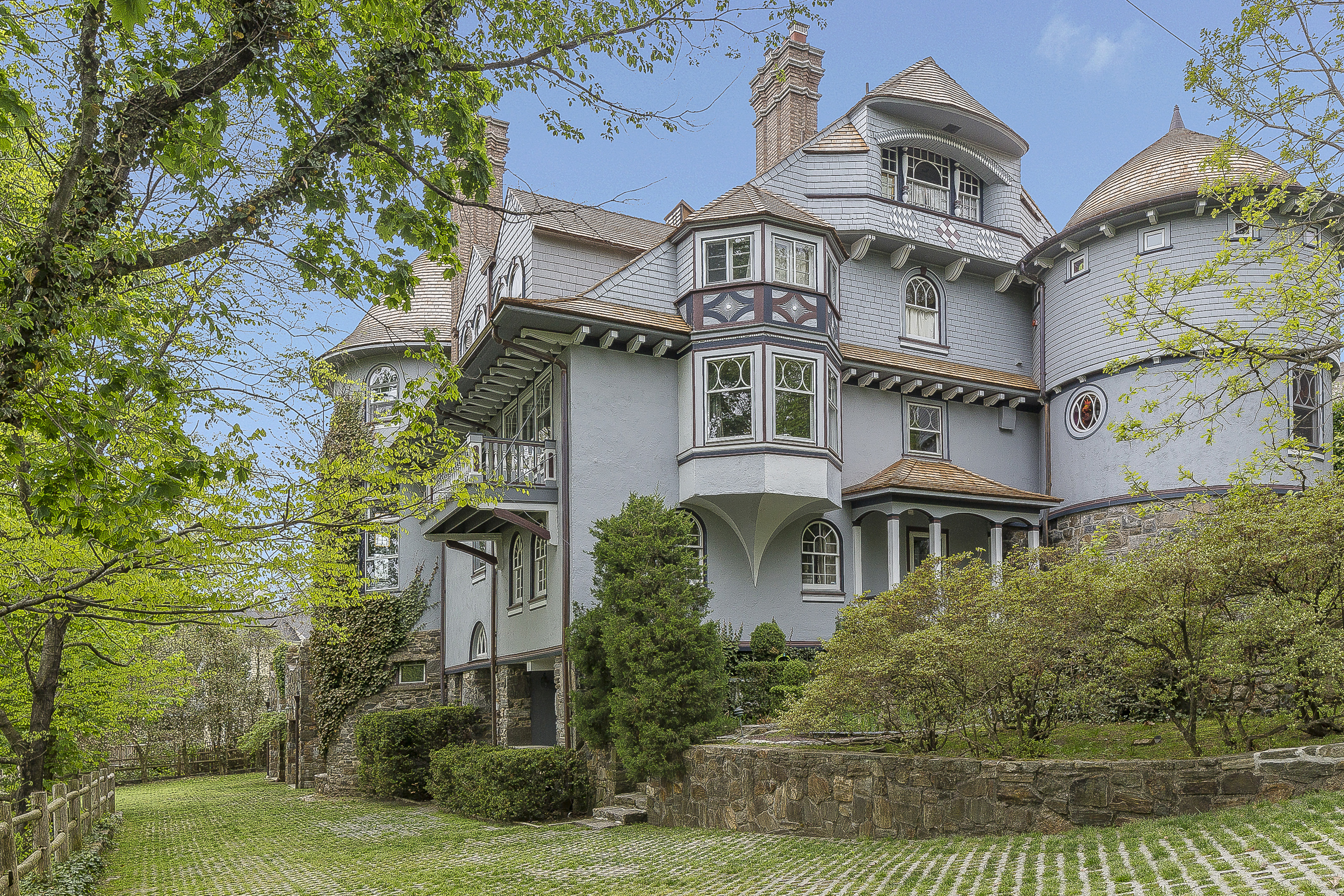 Inside again…
For once, the listing agent gives us some back story to explain the eclectic decor:
Two very different artists live in this house; one does caricatures and collects historically significant bronze animal sculptures, the other creates wildly colorful installations, sculptures and paintings, which are spread all over the interior…walls, floors, cabinets and ceilings. Their South African heritage, together with items brought back from travels to India, Mexico, Ethiopia, Mali, Burkina Faso and Morocco blend into eclectic, international interiors.
That is actually pretty delightful.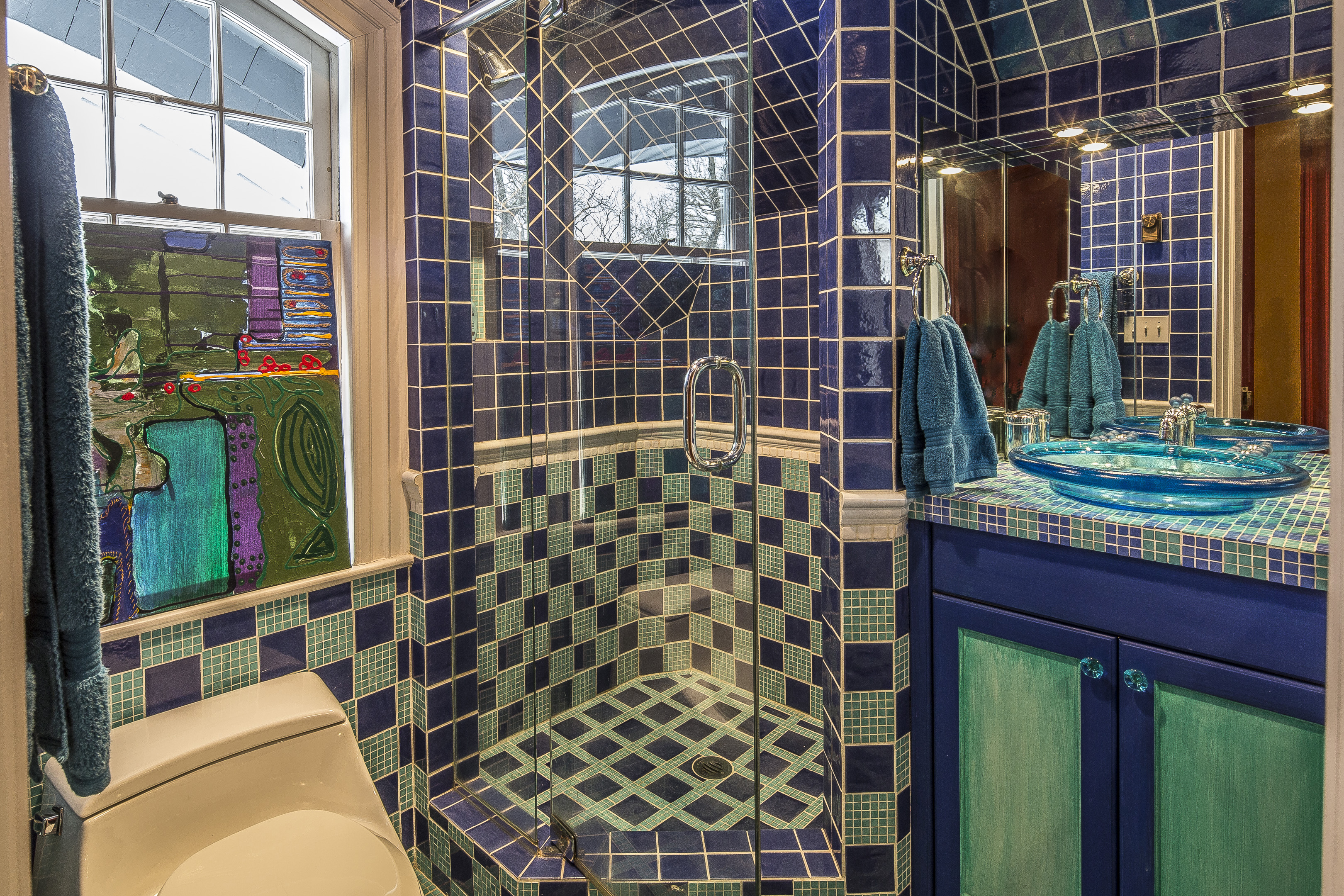 Some of the rooms are relatively subdued…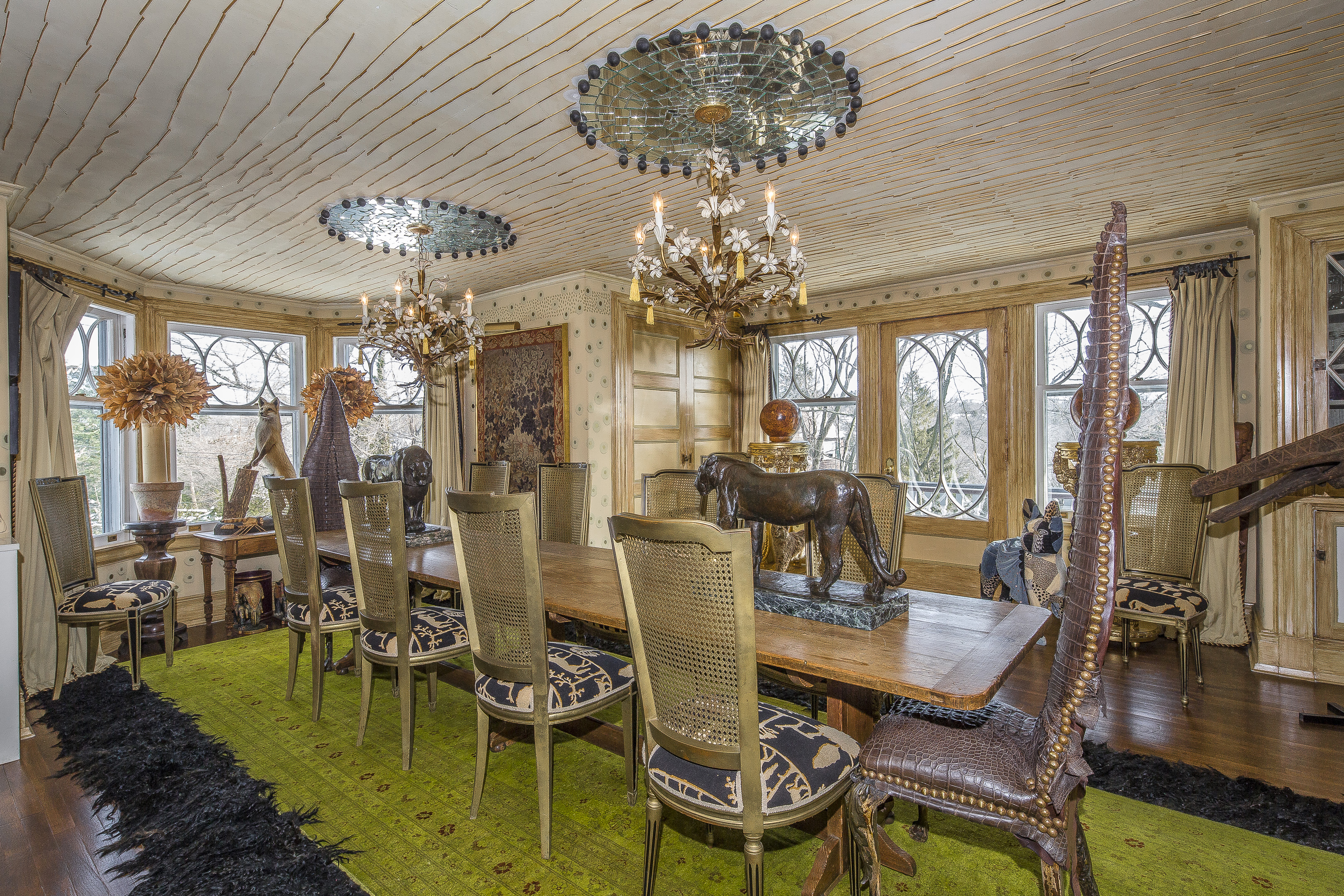 Others, not so much…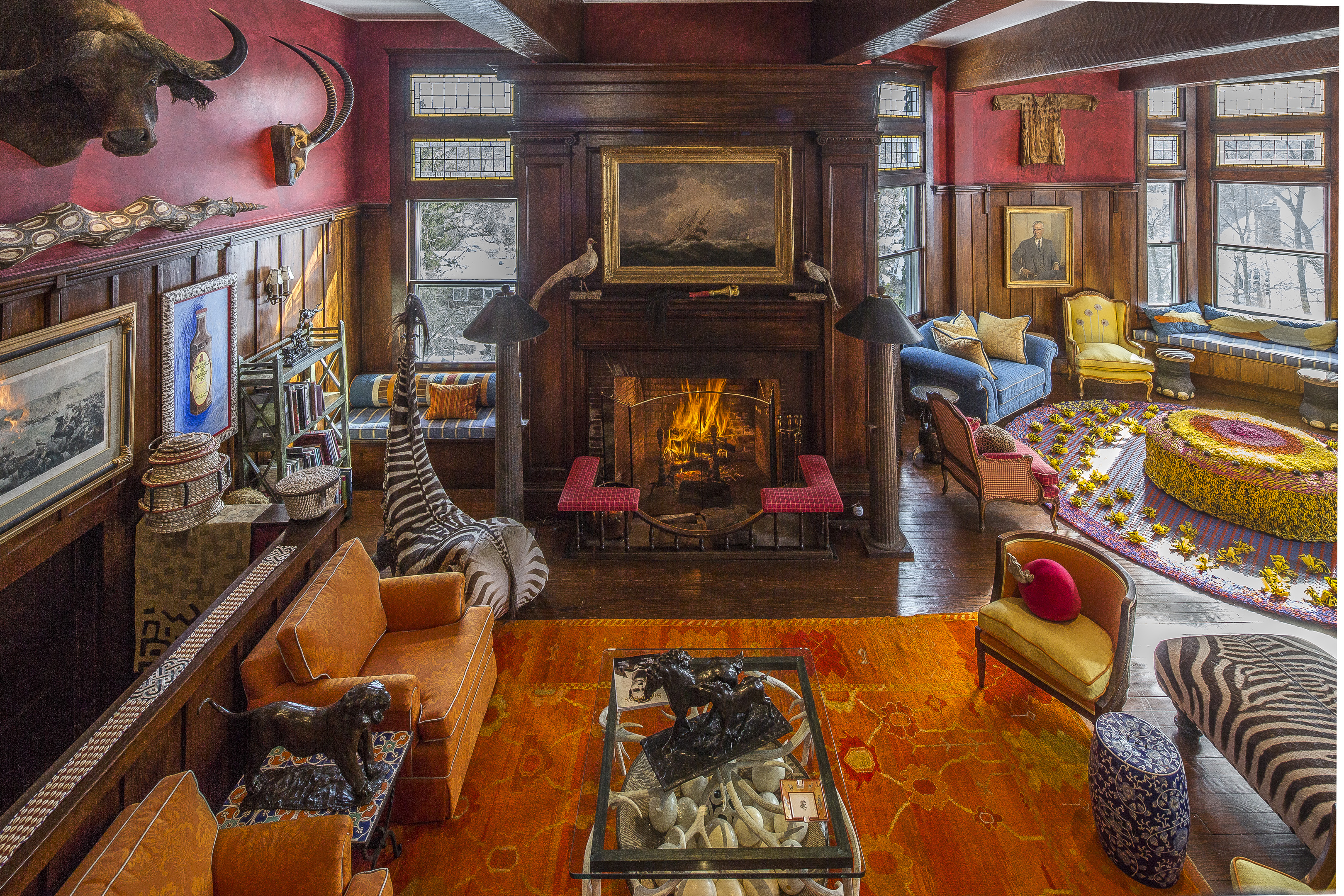 I thought the shot below was on the "subdued" list…
…then I saw the taxidermied cat and the stuffed cat flanking the door.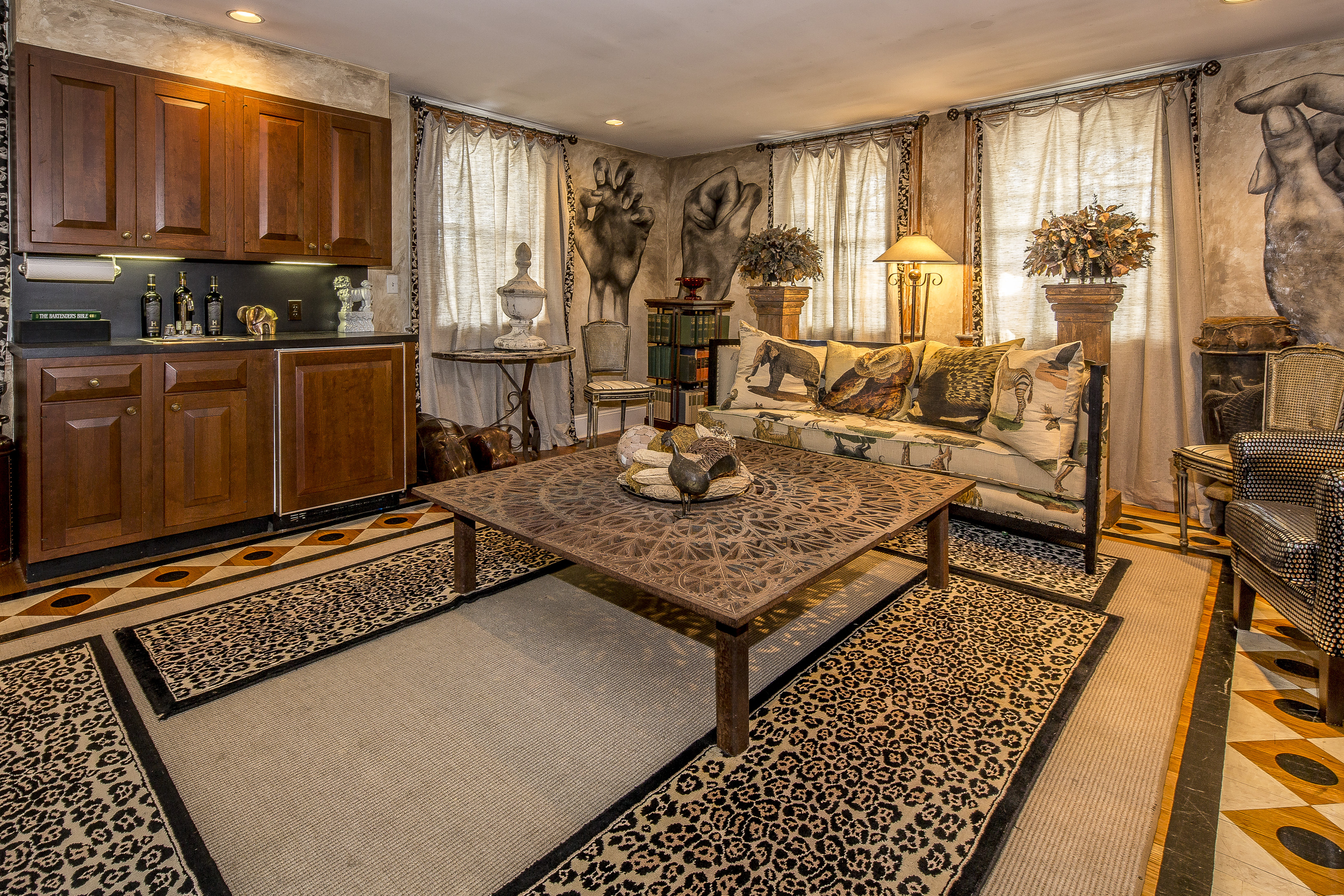 I think those giant clutching hands are actually painted directly on the wall.
The decor definitely isn't my thing, but the house itself sure is neat.