Whoa. It's like a few of the rooms in this house were designed to induce maximum dizziness.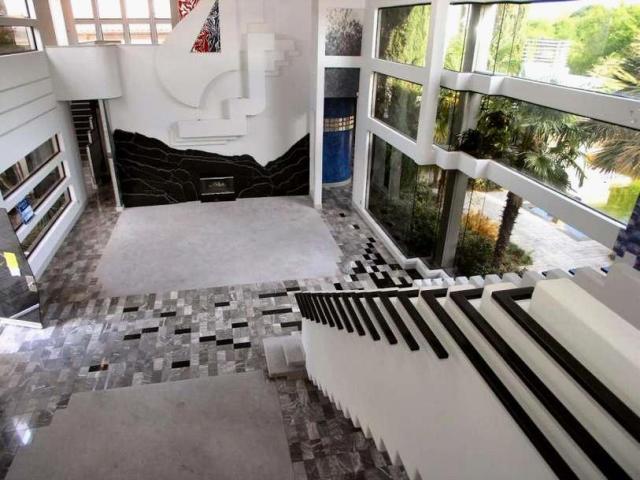 I would most likely fall down those stairs at least 50 percent of the time.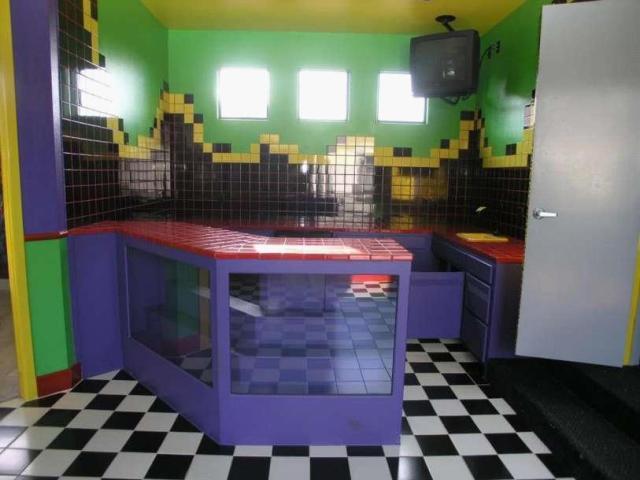 Can't even figure out the purpose of this room, unless it's just "to insult anyone with a modicum of taste."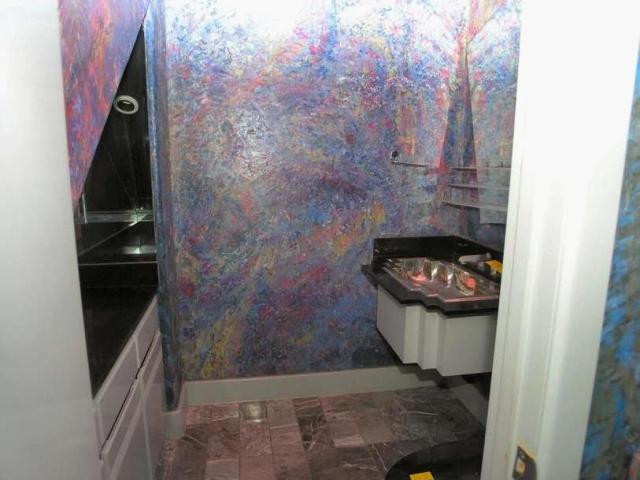 Seriously, looking this place's interior is making me sick. Let's see what there is outside.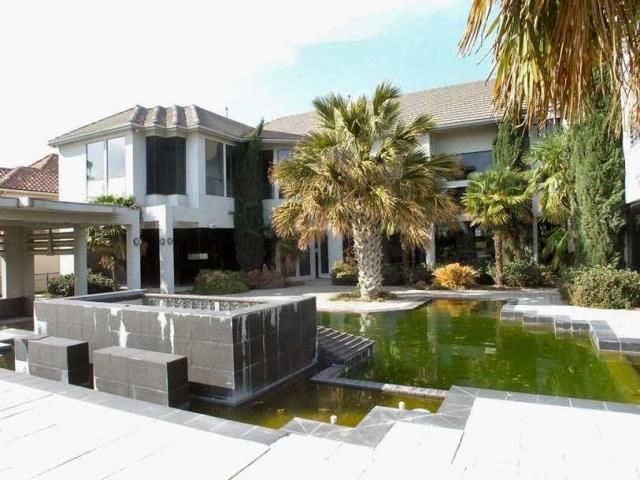 Okay that isn't really better. I'm certain water is not supposed to be that color.
All this for just $1,490,000! Best foreclosure deal in Texas!