From the Wall Street Journal's House of the Day:
Philanthropist Frederick Forrest Peabody built this neoclassical home in Santa Barbara, Calif., in 1914. The current owners, Sandi and Bill Nicholson, bought it in 1998. Mr. Nicholson is the former chief operating officer of Amway, which manufactures and markets consumer products. 'It really needed to be restored,' Mr. Nicholson says. 'We were happy to save a wonderful hilltop home.'
…
The terraced rose garden includes 500 rosebushes. Mrs. Nicholson says there are peach tones, yellow tones and a 'hot cocoa' rose with a terra cotta tone. The garden also includes approximately 200 fruit trees, including lemon, lime, orange, pomegranate and apple. There are 16 varieties of banana trees. Joyce Rey of Coldwell Banker Previews International and Harry Kolb of Sotheby's International Realty share the listing. The house was first listed in September 2013 with an asking price of $57.5 million. The price was lowered to $49 million in December 2013.
Here's the comment Emerald63 included in the submission:
Really, where else are you going to find all that plus 23,000sq ft for only $49 million? (Down "significantly" from $57.5 million.)
Not indicated: how many full-time gardeners it takes to maintain such a massive botanical bounty.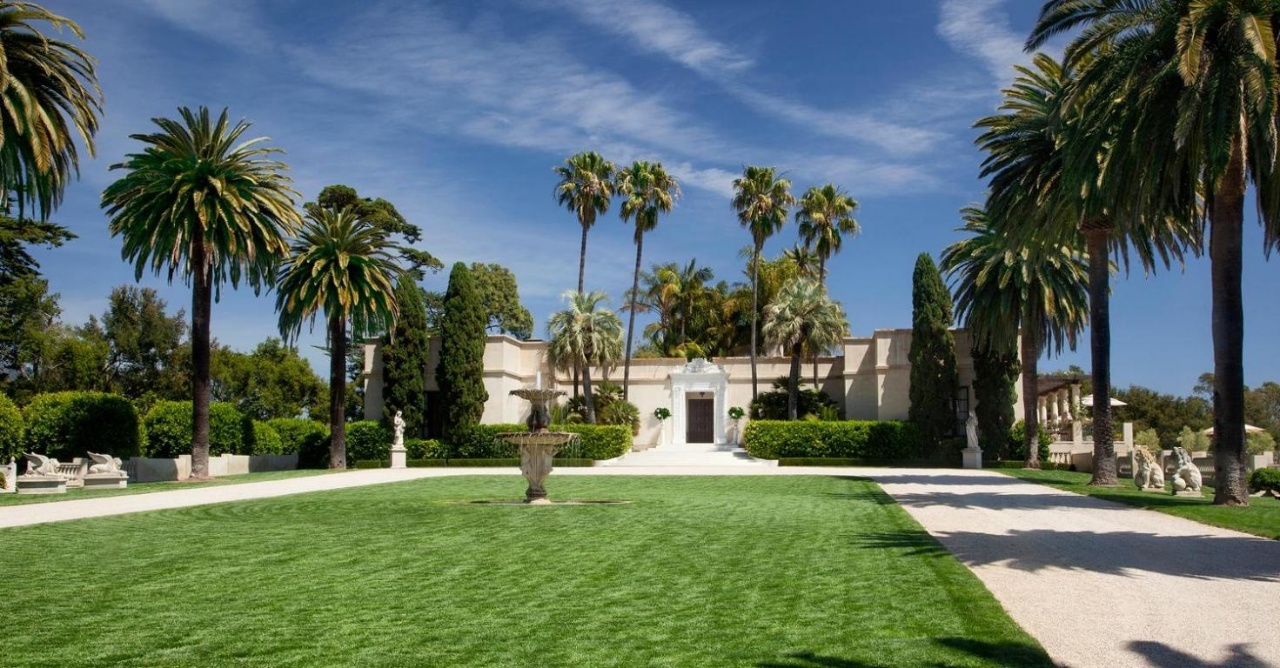 I also like the giant winged lions on the left side of the front yard. Can I just have those? They definitely require a lot less maintenance.