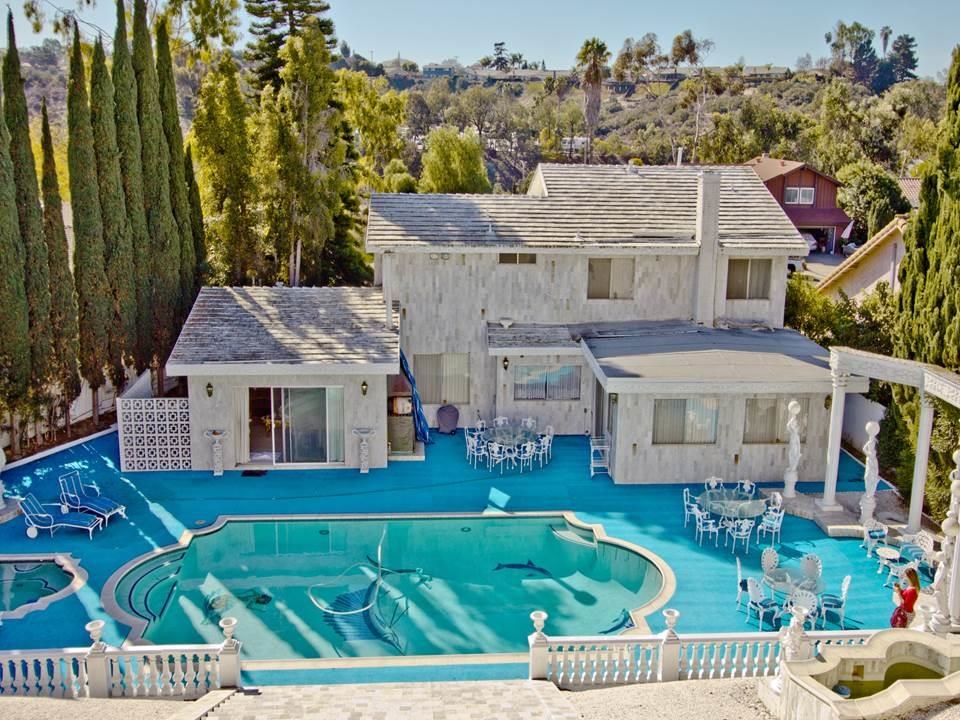 Wow. That is a lot of grey and blue.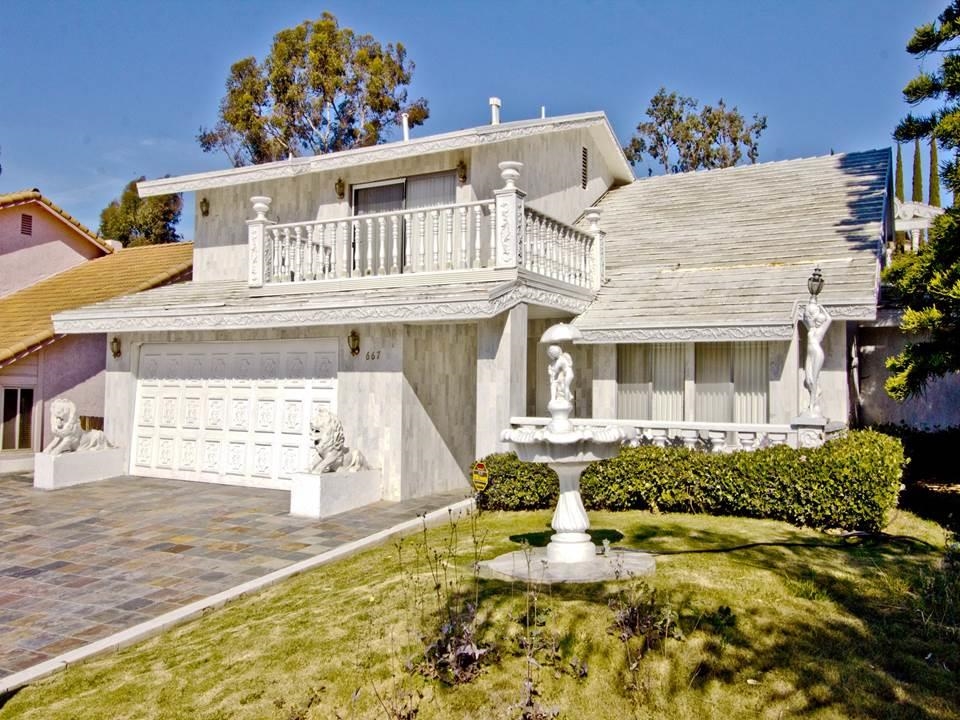 What kind of person builds a one-color house like that?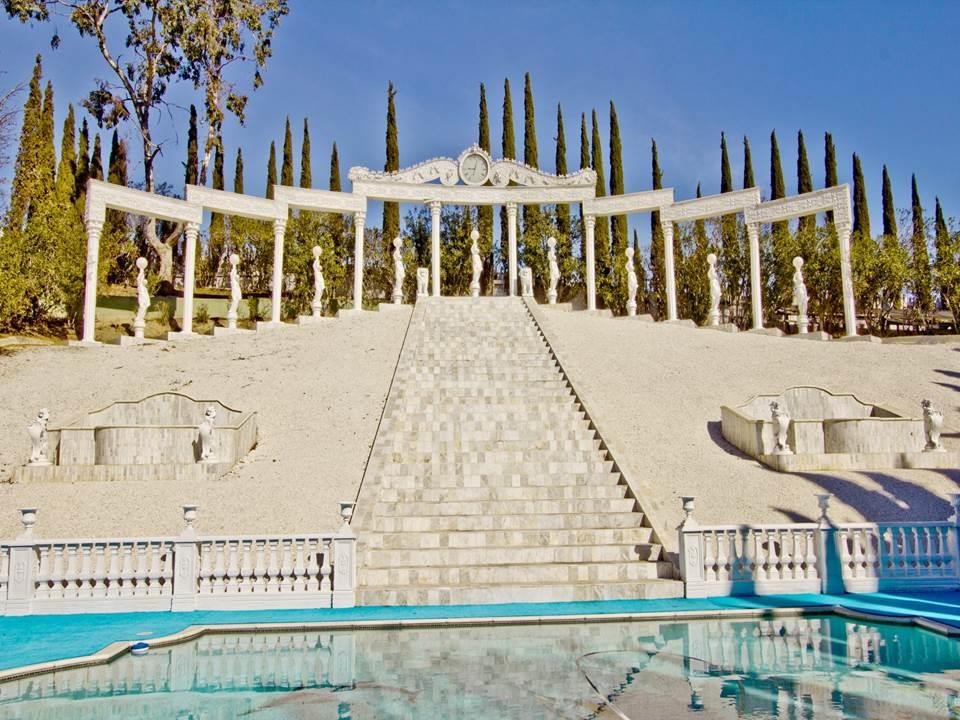 I guess the same kind of person that puts 9 statues at the top of a giant staircase in the back yard.
Maybe it's better inside?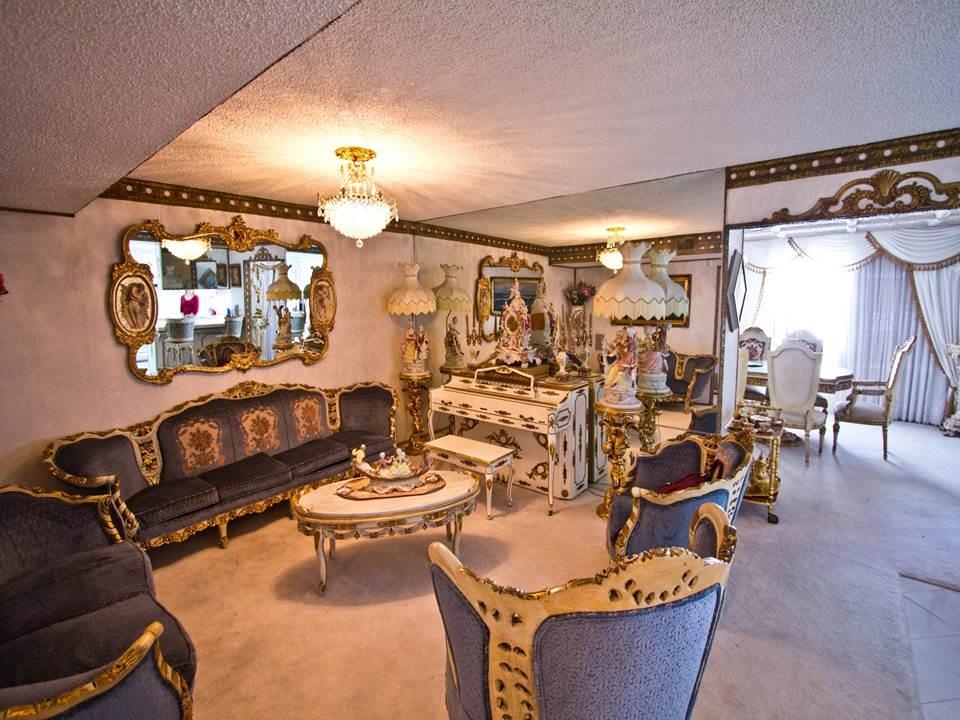 NOPE.
From the listing description:
This is a one of a kind property that you must see in Rancho Del Rey area within Chula Vista. The property has been known around the neighborhood as the house with the clock or the marble house. Take advantage of this rare opportunity. The 2769 sq. ft. house is located in a cul de sac with its privacy and on a rare 13,000 square foot lot. If you like entertaining this will the property for you. It has so many different distinct features. with a pool.
"So many different distinct features."