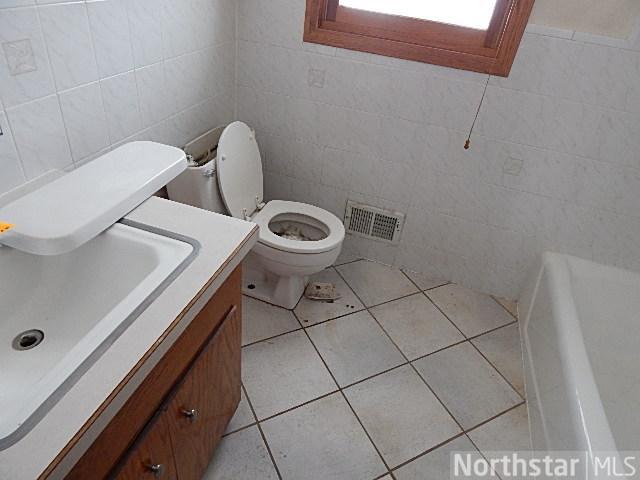 From the listing description:
You will need to restore utilities and update mechanicals before moving in.
…and flush the toilet.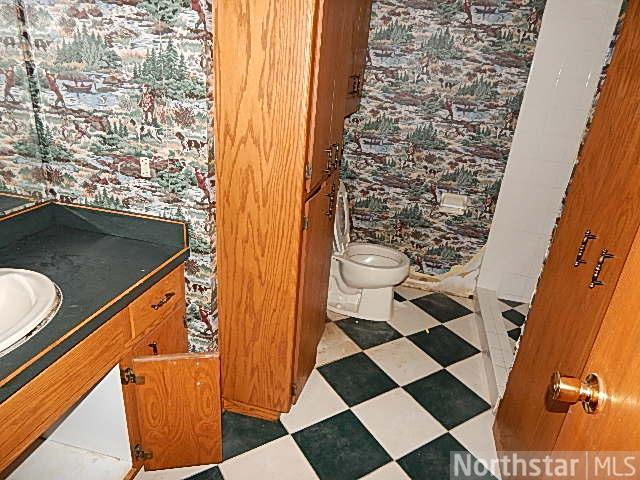 Whoa that is some seriously dizzying wallpaper.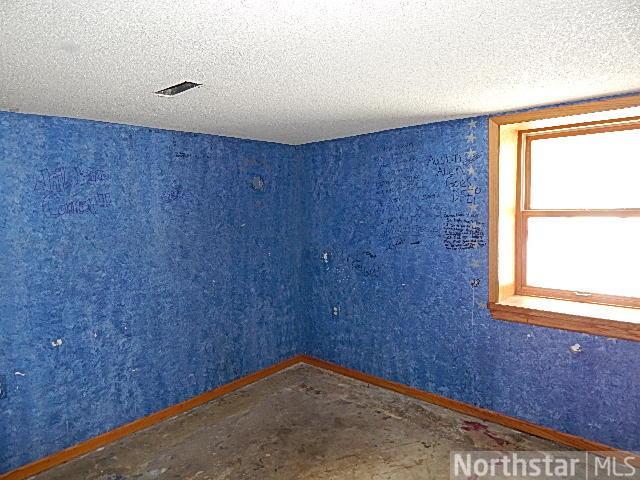 Speaking of walls, apparently the former occupant of this home went mad and chose this room as the vessel for their insane screed. Also, I really hope that isn't blood on the floor there under the window.
This place gives me the creeps.