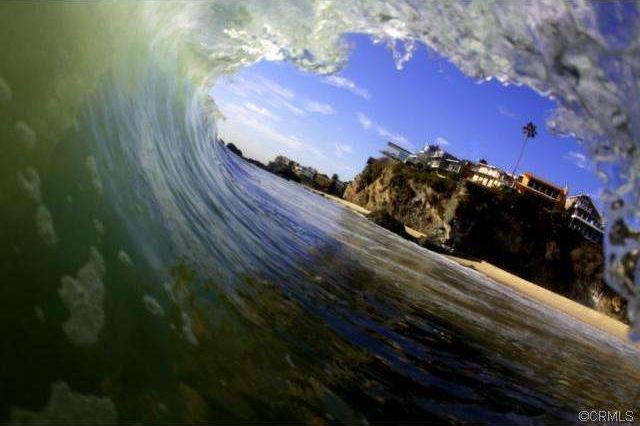 Other than the very creative photo featured above, most of the pictures on this listing are your typical multi-million-dollar beachfront fare.
What really makes this listing stand out (other than the $23M price tag) is the public agent remarks. Here's an excerpt, slightly reformatted to better fit the form:
If you're not living on the edge, you're taking up too much room.
Space gluttons and possessors missing intimacy in bloom.

Fashion above the fray and vulgarity of wealth display.
Privacy, senses heightened, walking on water everyday.

Behold the surround and ever changing interplay:
Cumulus, clear blues, cliffs, caves, sea rocks and ocean spray.

Power on the point, perched above cove cradled bluffs, surf and sands.
Bathing in the soulful infinity of the sun's warm hands.

All around Herons, Gulls and Egrets seek the sky.
Adoring trees offer branches and watch them fly.
Joyful dolphins jumping, involuntary sigh.
Now that is an agent that is actually earning their commission.
Also of note: The location of the listing is marked as an "undisclosed address," but from the photos it is pretty easy to spot the home on Google Maps, placing it at 31885 Circle Dr., Laguna Beach, CA 92651