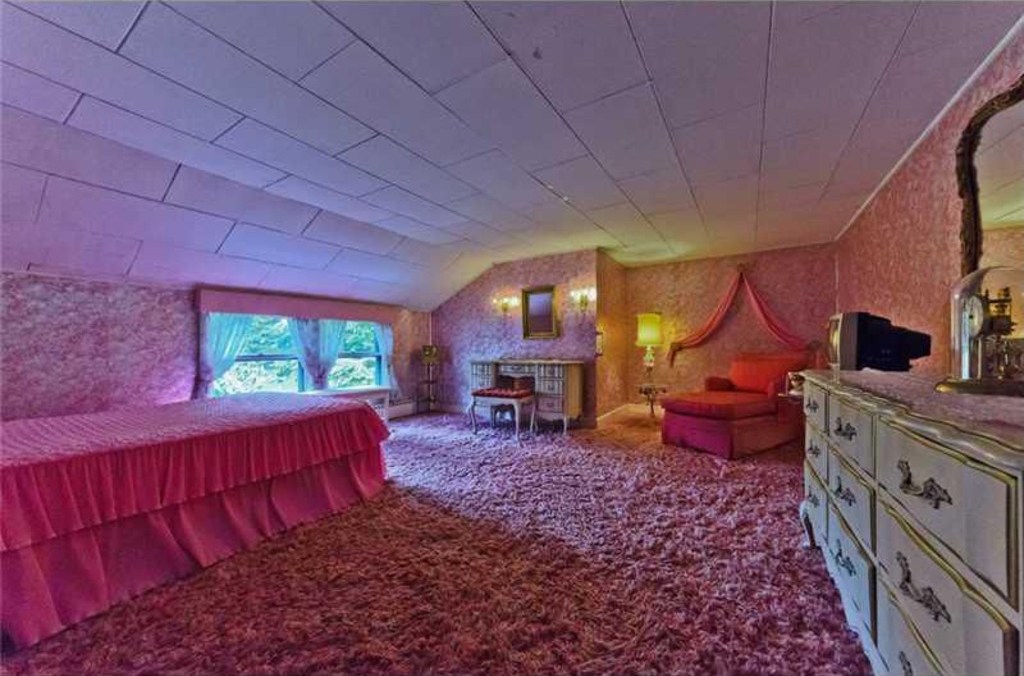 This reader-submitted home has some… interesting decor choices, but the upstairs bedroom shown above is definitely my favorite.
This bathroom is pretty great too though: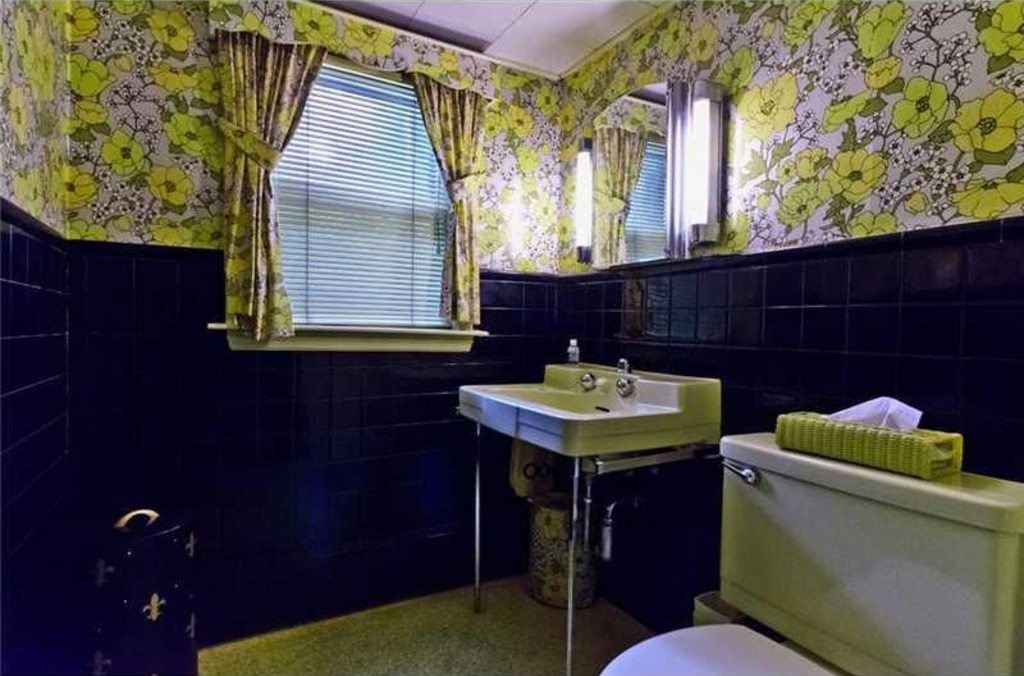 Love the curtains that match the wallpaper.
Also, what's up with the creepy shed out back with the blacked-out windows?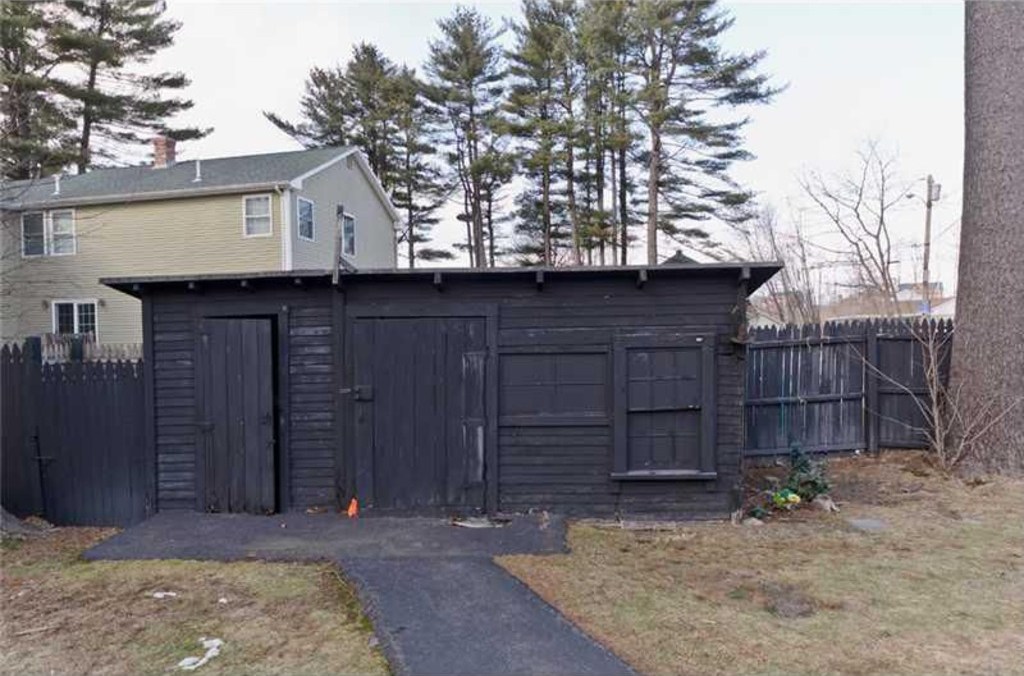 I'm sure nothing nefarious at all happens there.