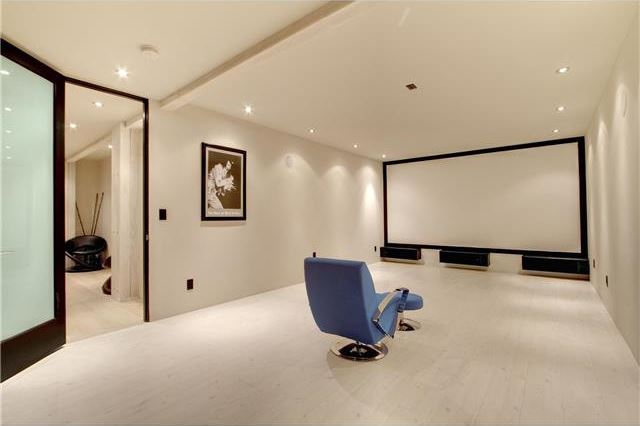 Apparently the current owner of this home really likes watching movies. Alone.
And they're not just watching movies in their lonely home theater. They've got a TV embedded in the bathroom mirror…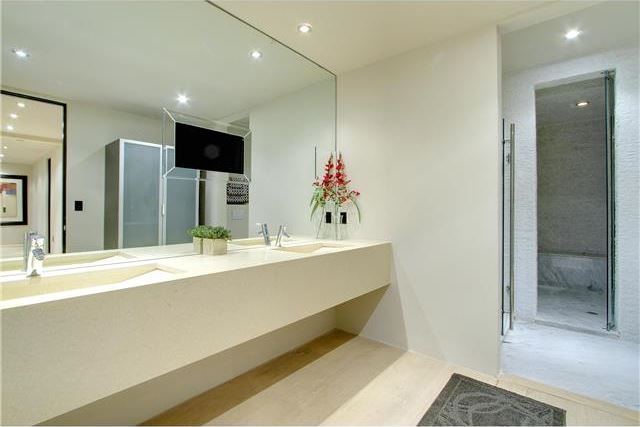 And one in the enormous walk-in closet.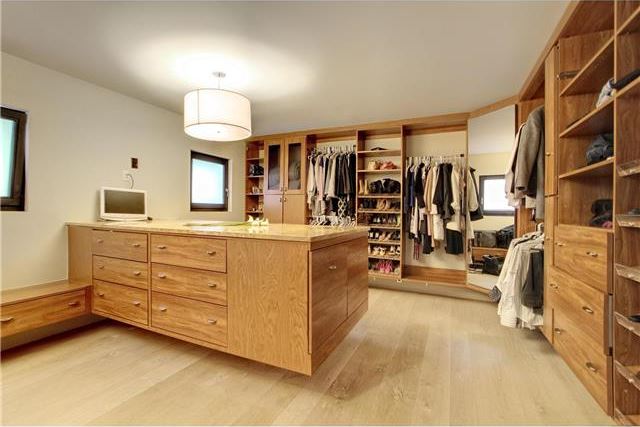 I can't find one actually in the shower, but maybe it's camouflaged to blend into that crazy tile work?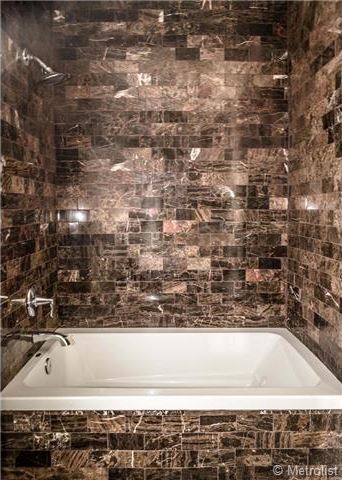 This home also comes with a swell bonus feature: color-changing walls! Note the large wood wall on the left of this photo. Now it's pine…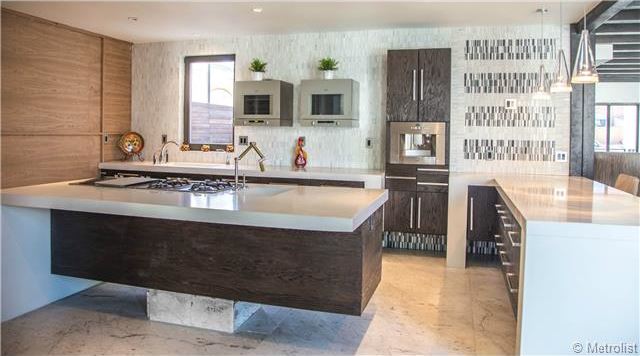 …now it's cherry!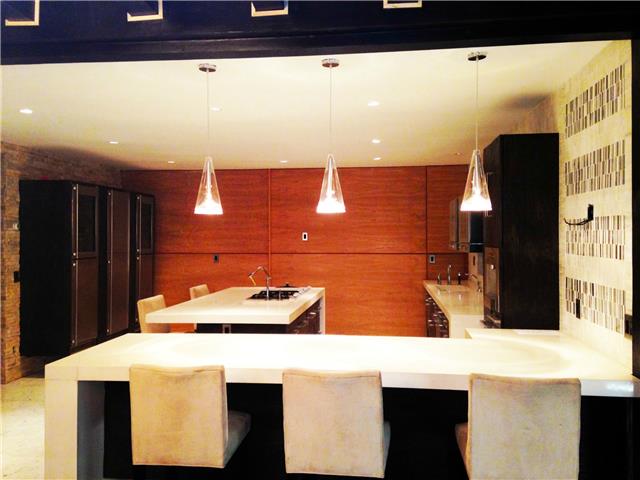 Sometimes though, you've had enough TV and color-changing walls, and you just want to sit down and stare outside.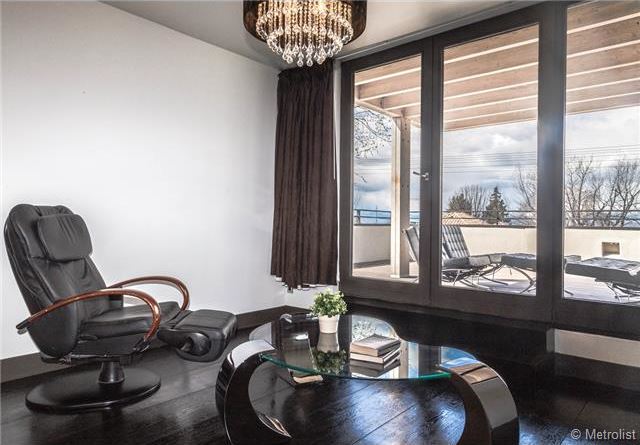 Alone, of course.