From the listing agent's description:
Seldom will you find such distinctive, contemporary flair.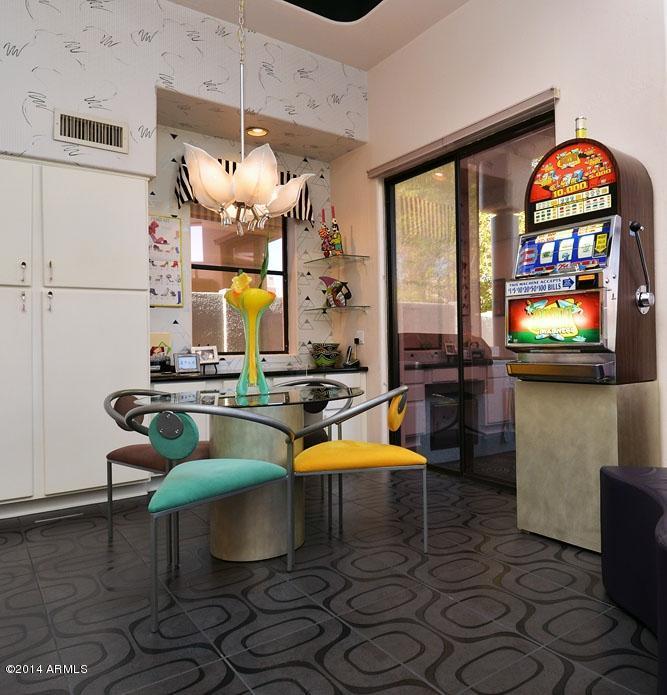 Slot machine in the dining room? That's definitely distinctive.
Where do you even find furniture like that?
Check out the giant high-heel chair. Wowzers.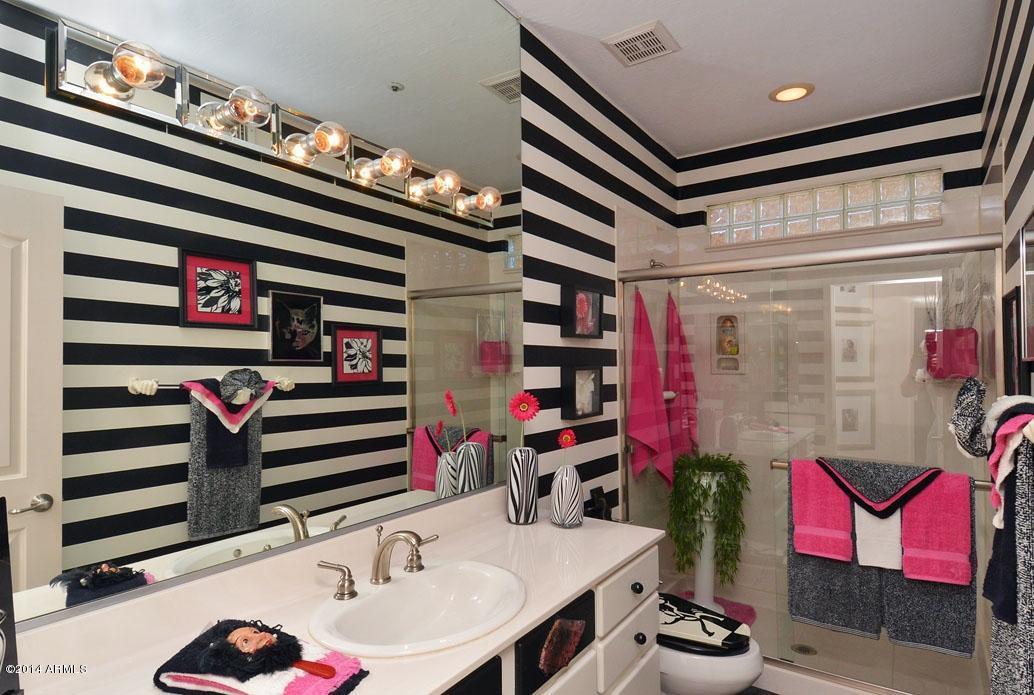 It's the little details that make this place so amazing. Like the towel rack that's held up by a pair of hands. Or the hairy face hand mirror on the counter.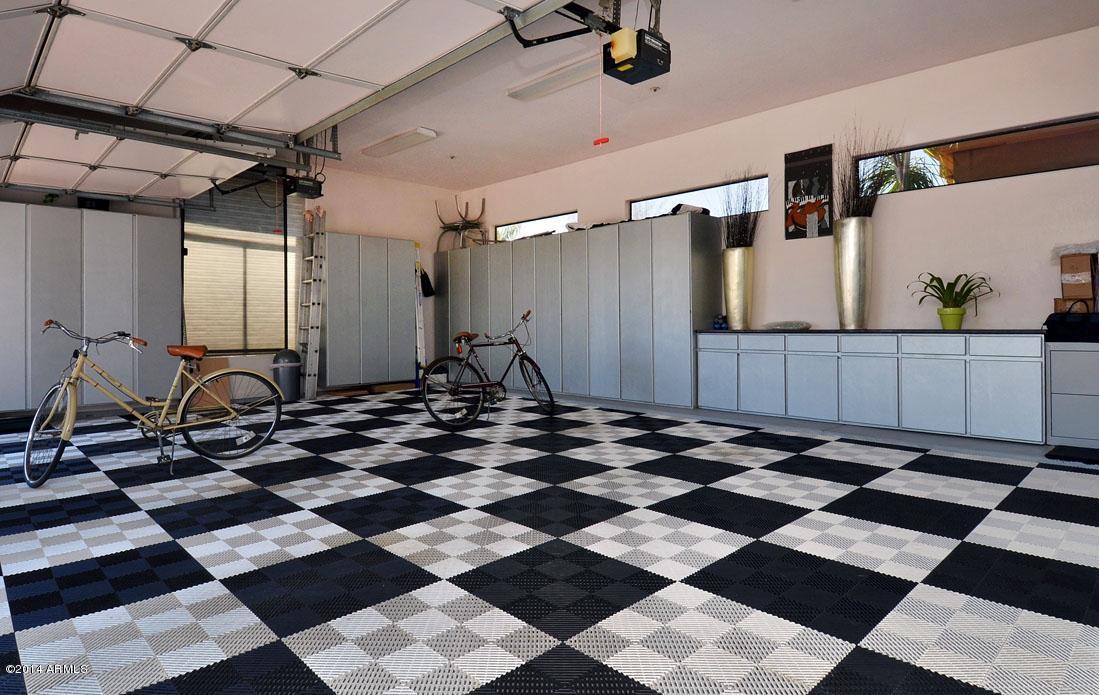 Okay I will admit to lusting after that garage though. Dang.