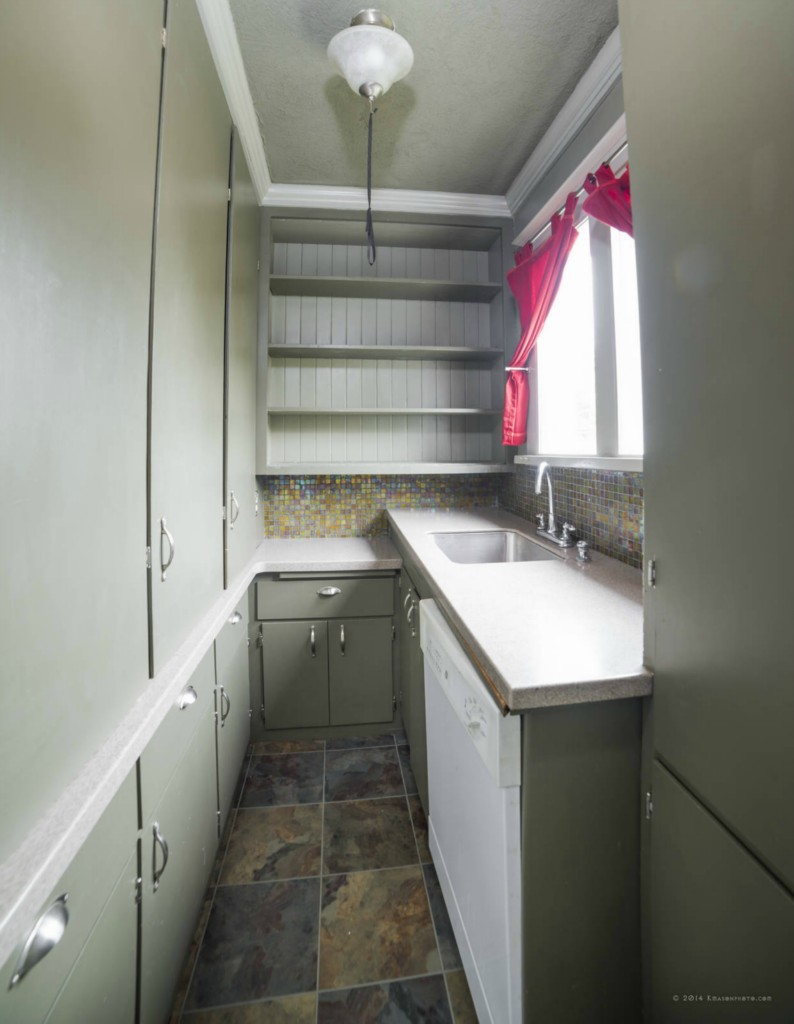 This home sports what is easily the skinniest kitchen I have ever laid eyes on. If you're overweight, you'd need to go on a diet just to squeeze in there and use your sink.
Okay, to be fair, the whole kitchen is actually pretty big: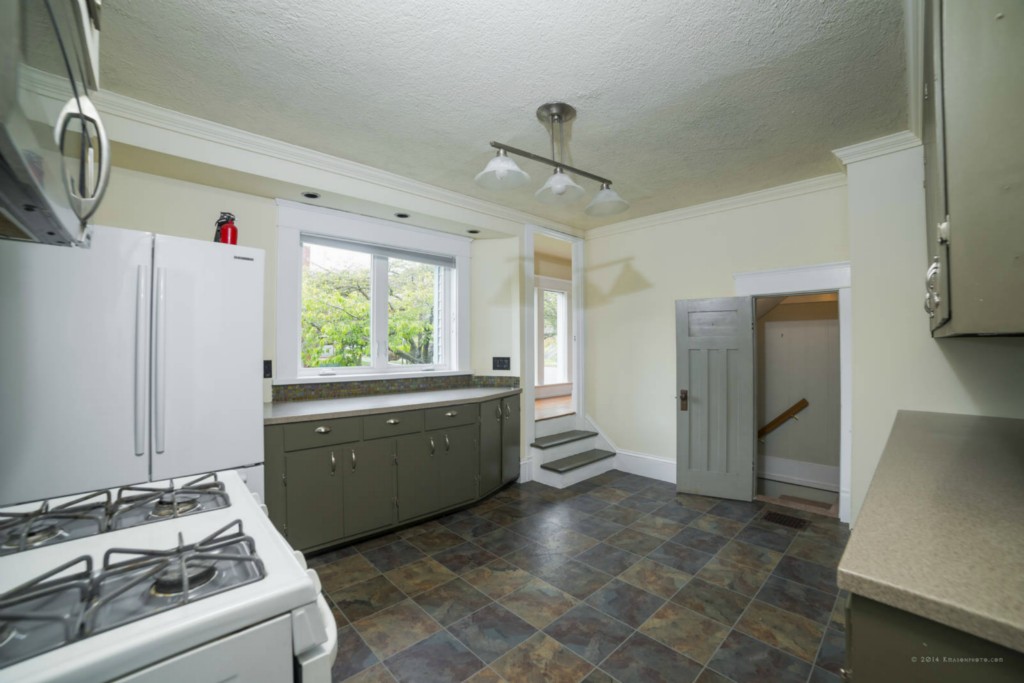 It's just that, for some reason they decided not to put the sink and dishwasher out in the usable space, and instead opted to shove them in what basically amounts to a closet.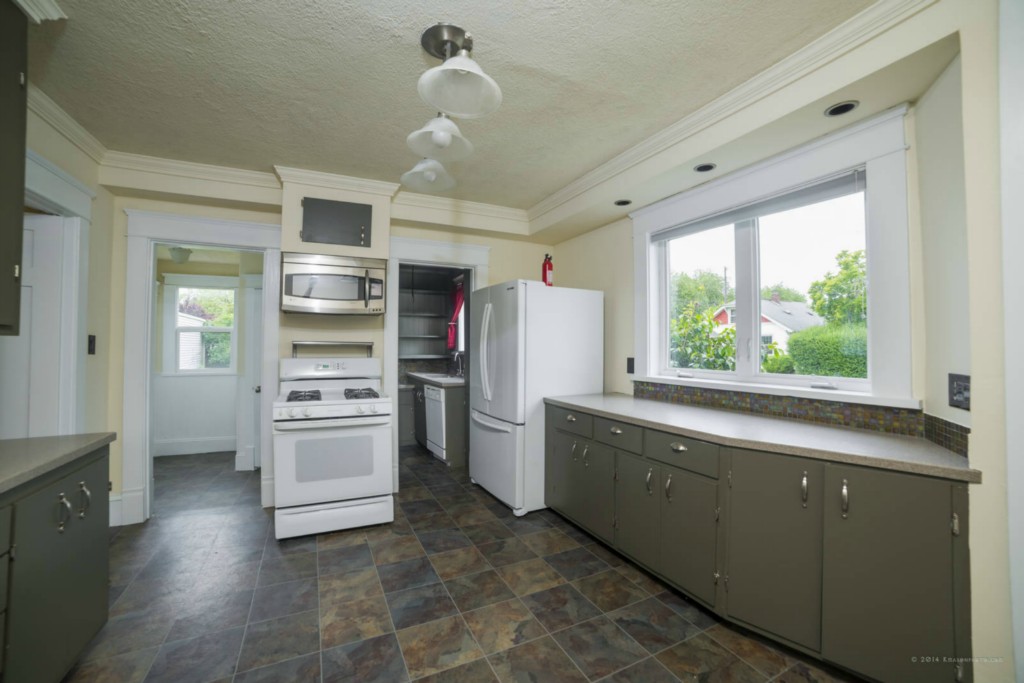 The weirdest part about it all is that judging by the finishes, the kitchen appears to have been remodeled relatively recently.
Worst kitchen work triangle ever.