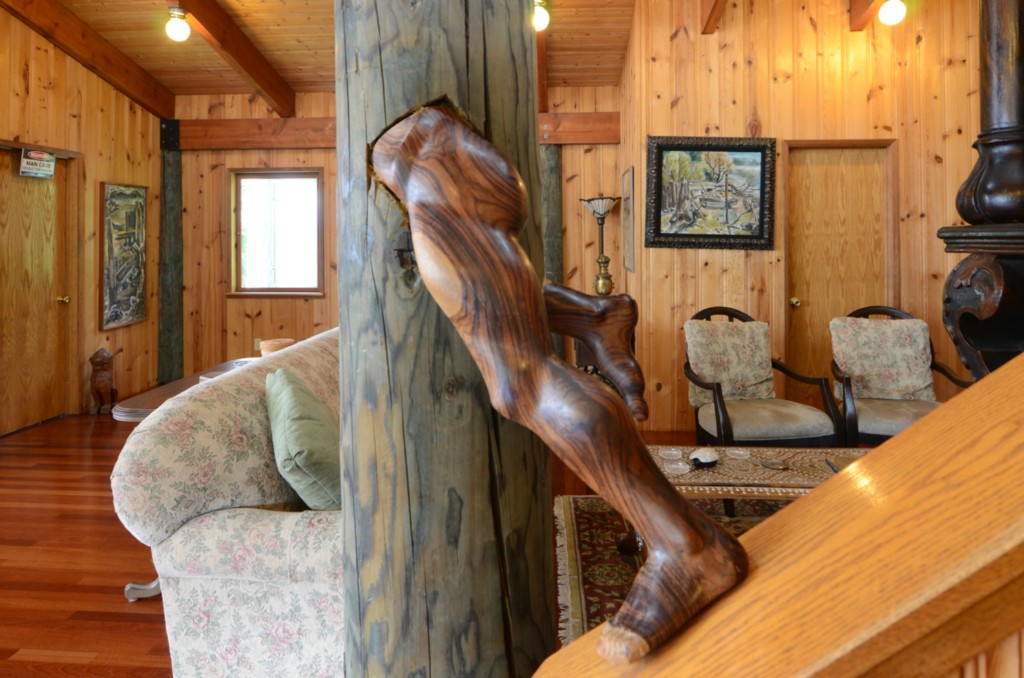 Okay I'm not gonna lie. The legs popping out of the post are weird and kinda creepy.
But I'm not here to talk about creepy stair-legs today. I'm here to talk about faces.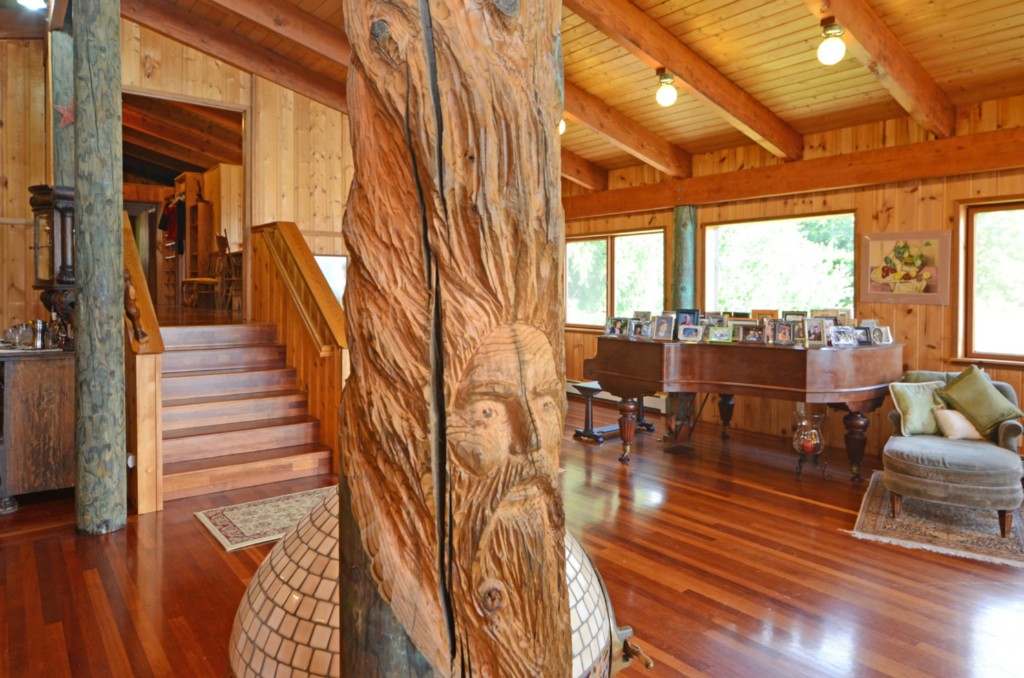 This house has lots of them. And lots of knotty pine.
You might need to enlarge that one to see the face in the post overlooking the kitchen.
Now I'm seeing faces all over the place… Like there in the background on the wood they've got hanging on their wood… Is that…
…Poe?