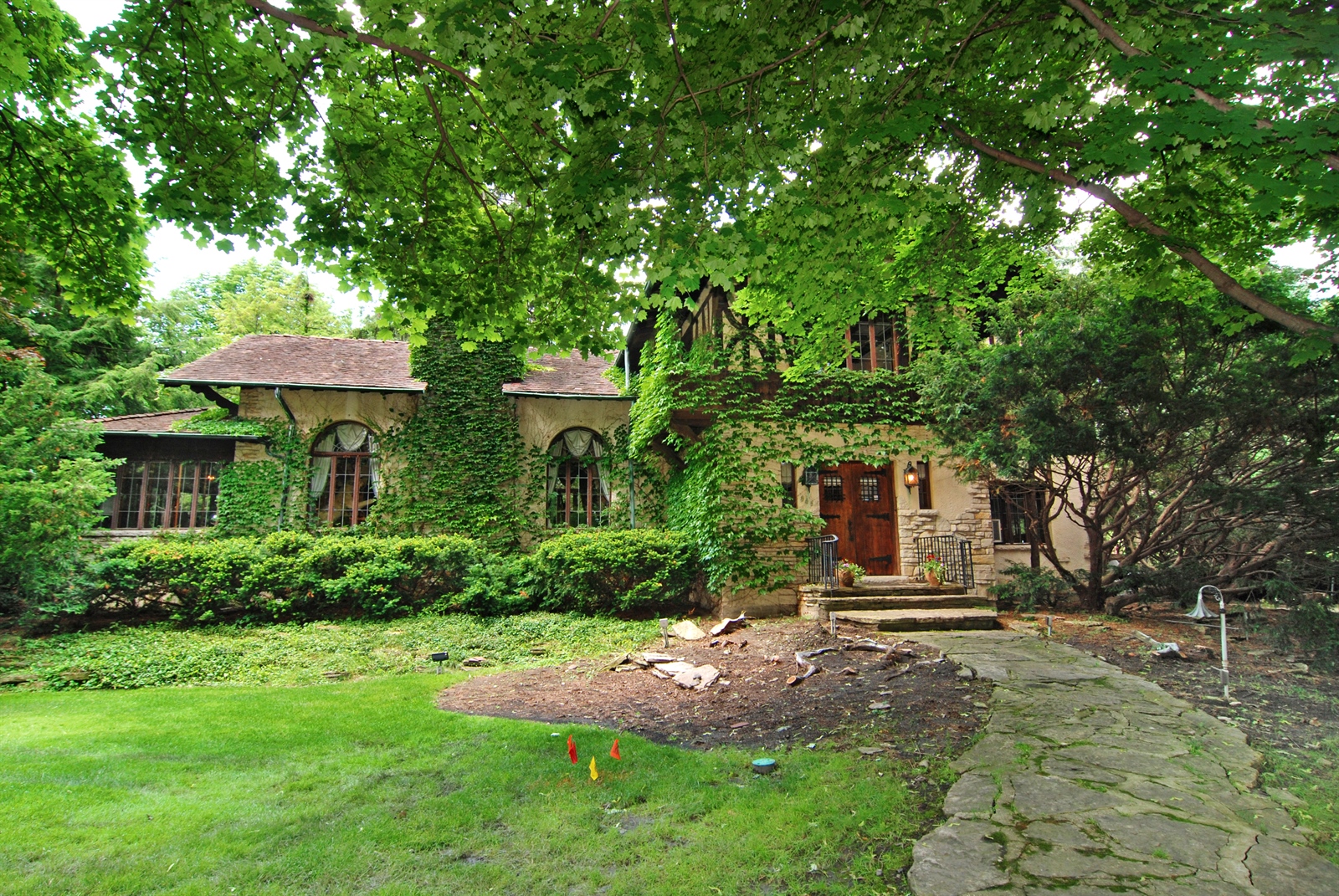 It looks so unassuming from the outside, but then once you step inside…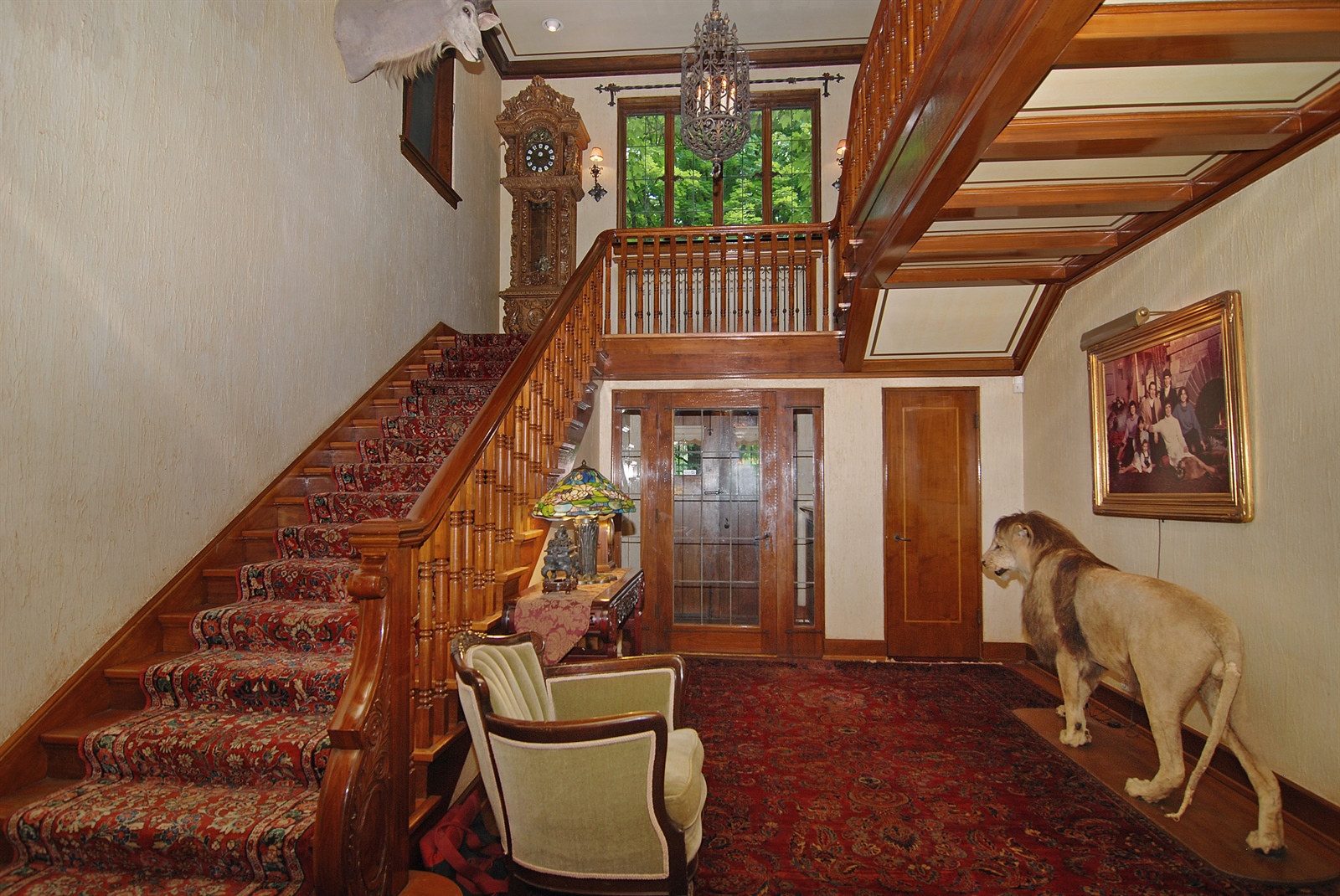 Lions!
And… um… mountain lions!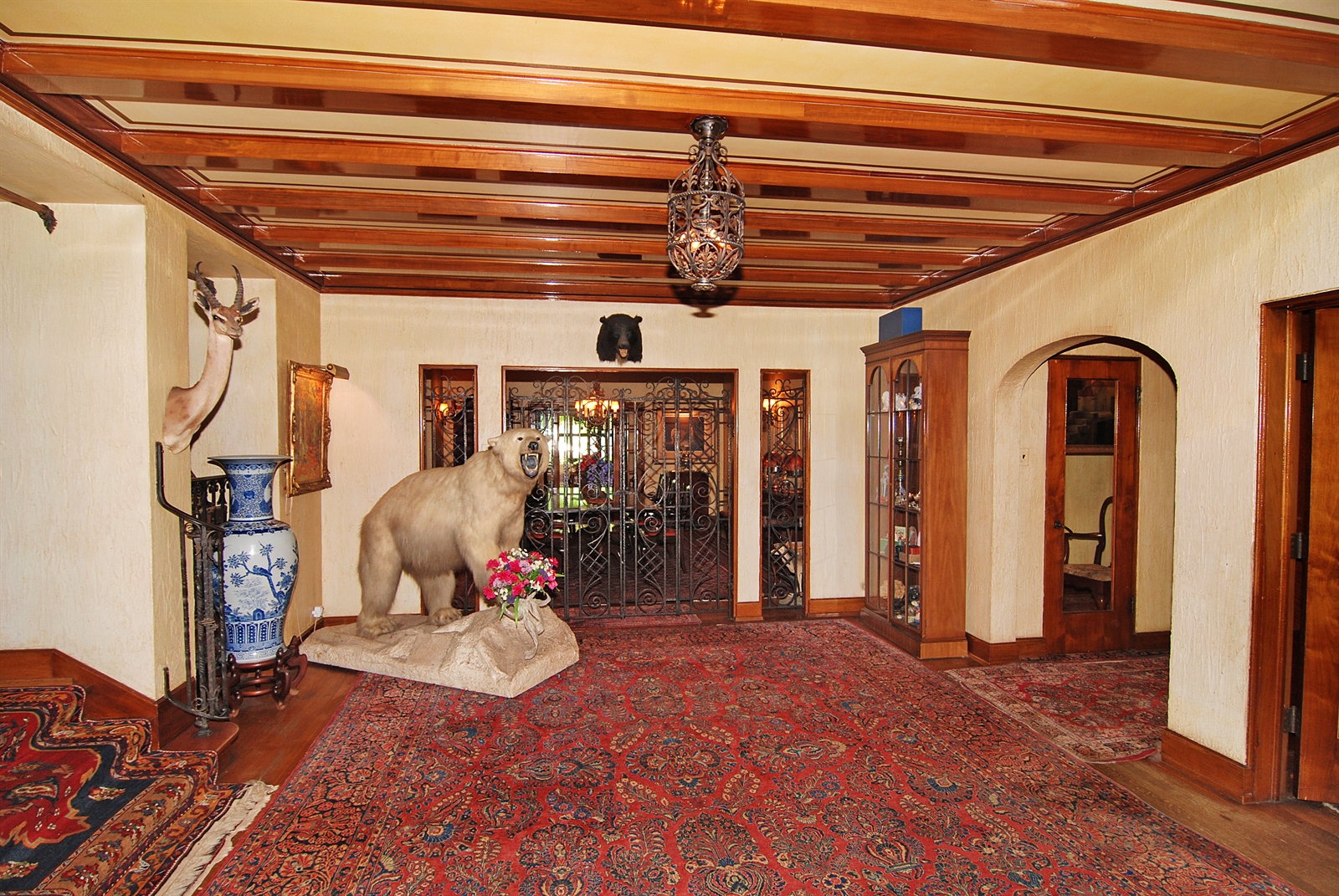 And polar bears!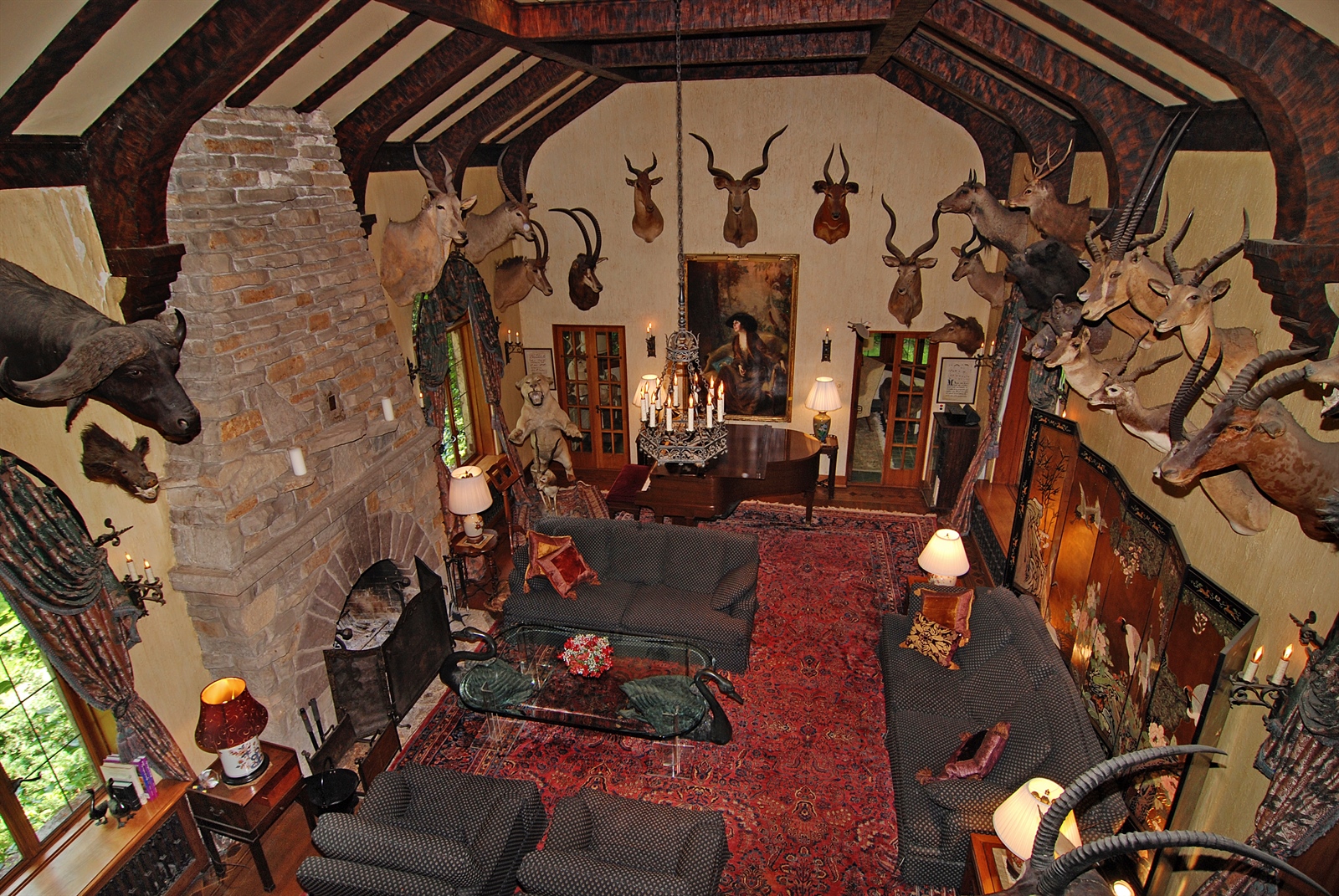 Oh my.
I think this place may take the taxidermy crown from the Gig Harbor, WA home we featured a couple years ago.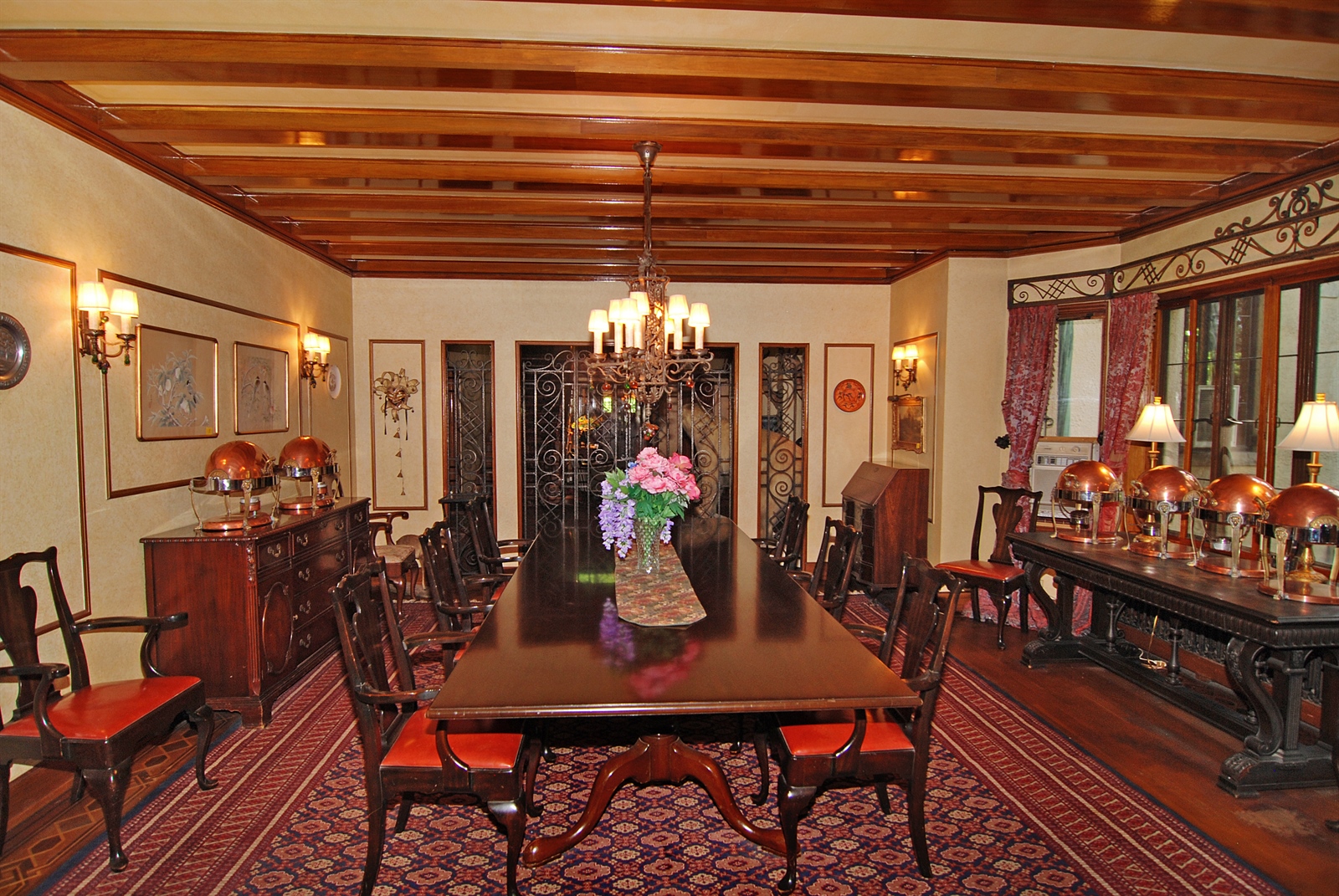 Also, who keeps six buffet servers in their dining room? This place is creeping me out for a variety of reasons.
But hey, at least there's this: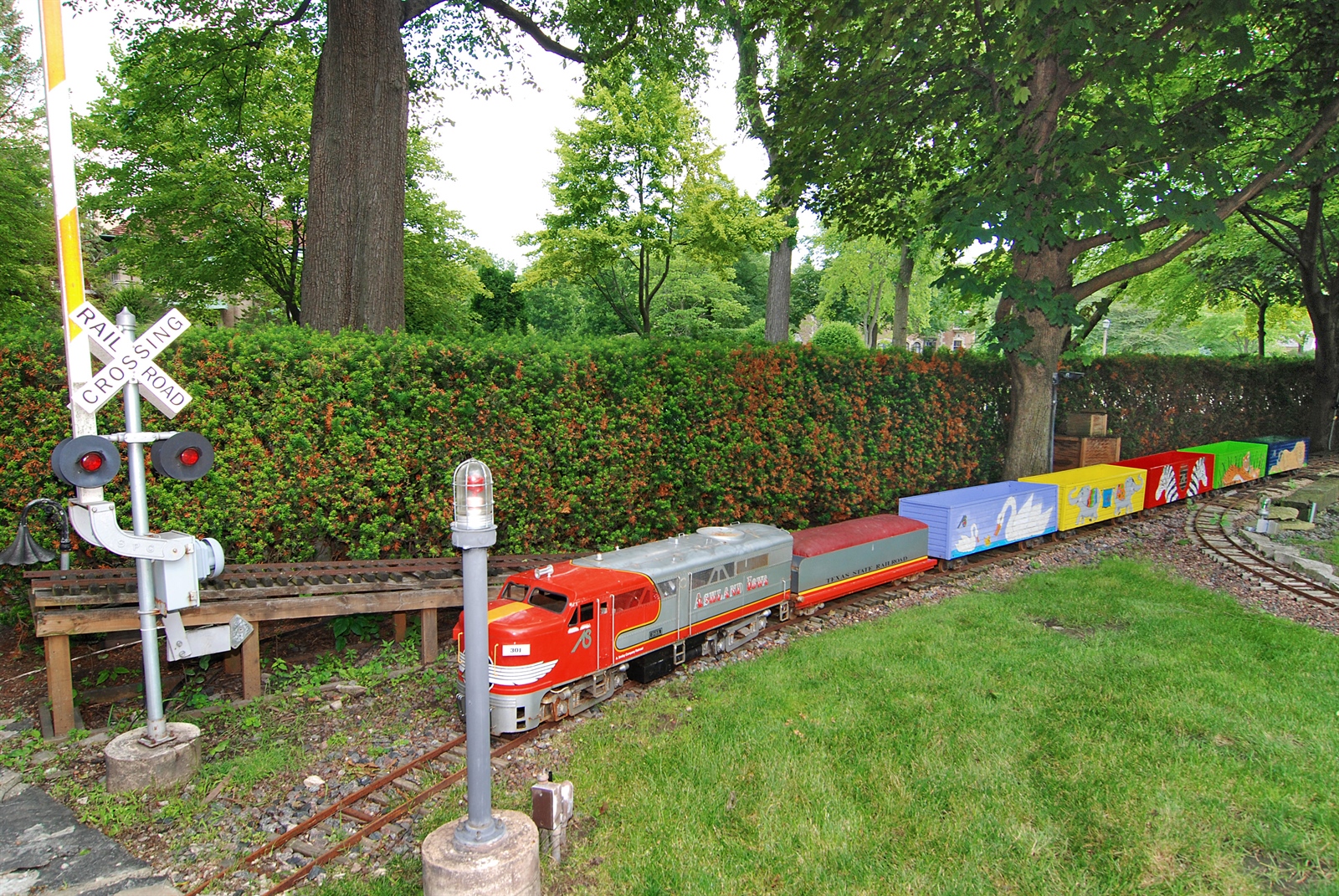 Yay, train! Probably not as awesome as the incredible "Railway Resort" in Oregon (which is still for sale, by the way, and $1.7 million cheaper than this place), but hey it's a lot cooler than a bunch of dead animals.