From the listing description:
Original owner believed there was a buried Spanish gold treasure in the large rock next to the house and spent many years digging three mine shafts to try to find it. It is unknown if he was successful.
Ri-iiight.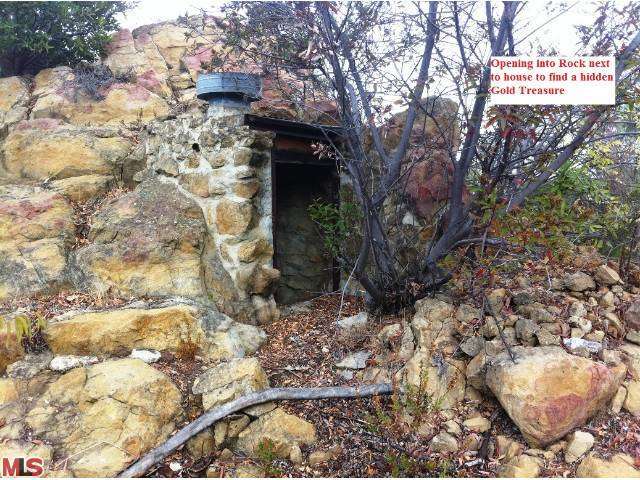 Who wants to spend over half a million dollars to go spelunking down some crazy guy's hand-dug shaft? Anyone?
Heh, I think "fixer kitchen" might be something of an understatement here.
Oh that's what this is. A roof. Good thing they annotated all the photos otherwise how could I have possibly known what I am looking at here.