Everywhere you look in this home you see disembodied heads. In the living room…
In the dining room…
Even in the hallway…
Well, until you hit the home theater. It's… um… different…
The busts are of Greek and Roman origin. Some are even of famous philosophers. But the theater is an Egyptian tomb reborn… with a dozen gold thrones seats. And a totally creepy black obelisk.
Even so, the Egyptian theater may not sport the weirdest decor. At least Greek, Roman, and Egyptian are all ancient. But this…?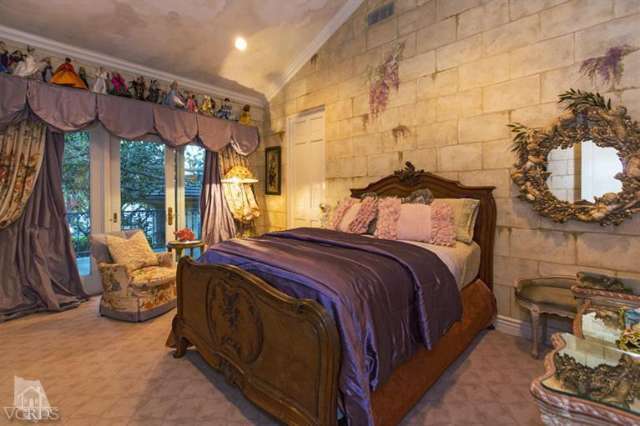 Definitely a "Wait… what?" moment. I dunno, maybe the dolls count as sorta busts?