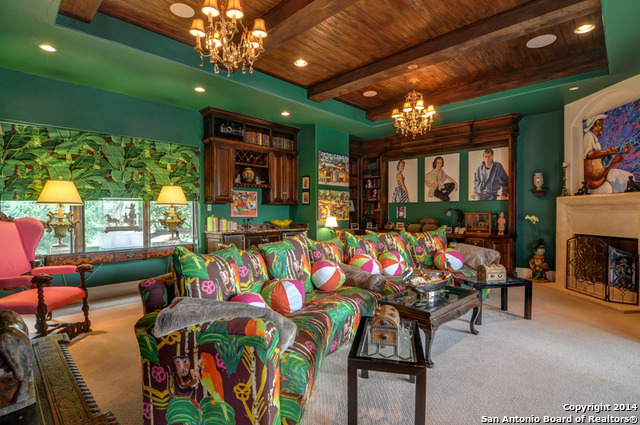 Wow. Where do you even find furniture like that? The beach ball pillows and almost-matching curtains just really complete the vibe, too.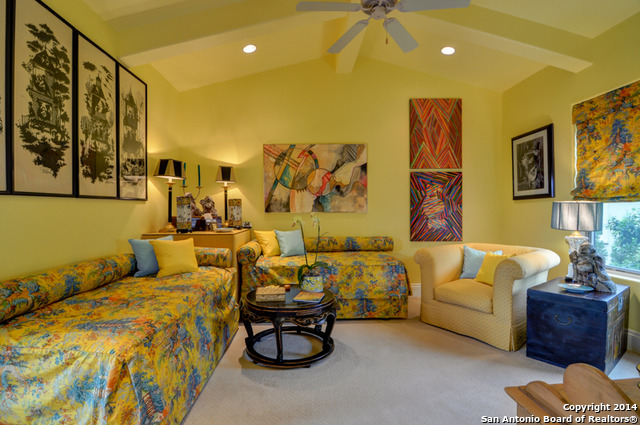 Apparently it's some sort of rule for crazy decor that when you get furniture with hideous patterns, you need curtains that match.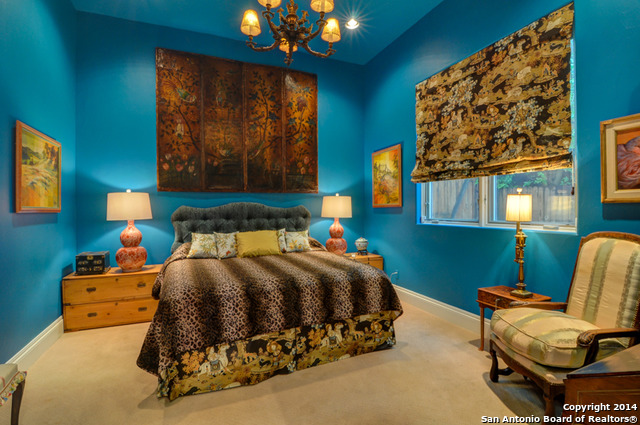 If you thought you could escape the crazy patterns in the bedroom, you would be mistaken.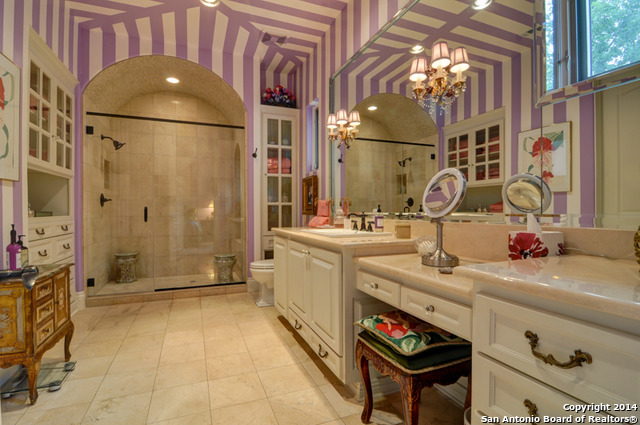 The bathrooms are their own entirely different pieces of work.
So much amazing taste on display in this place.