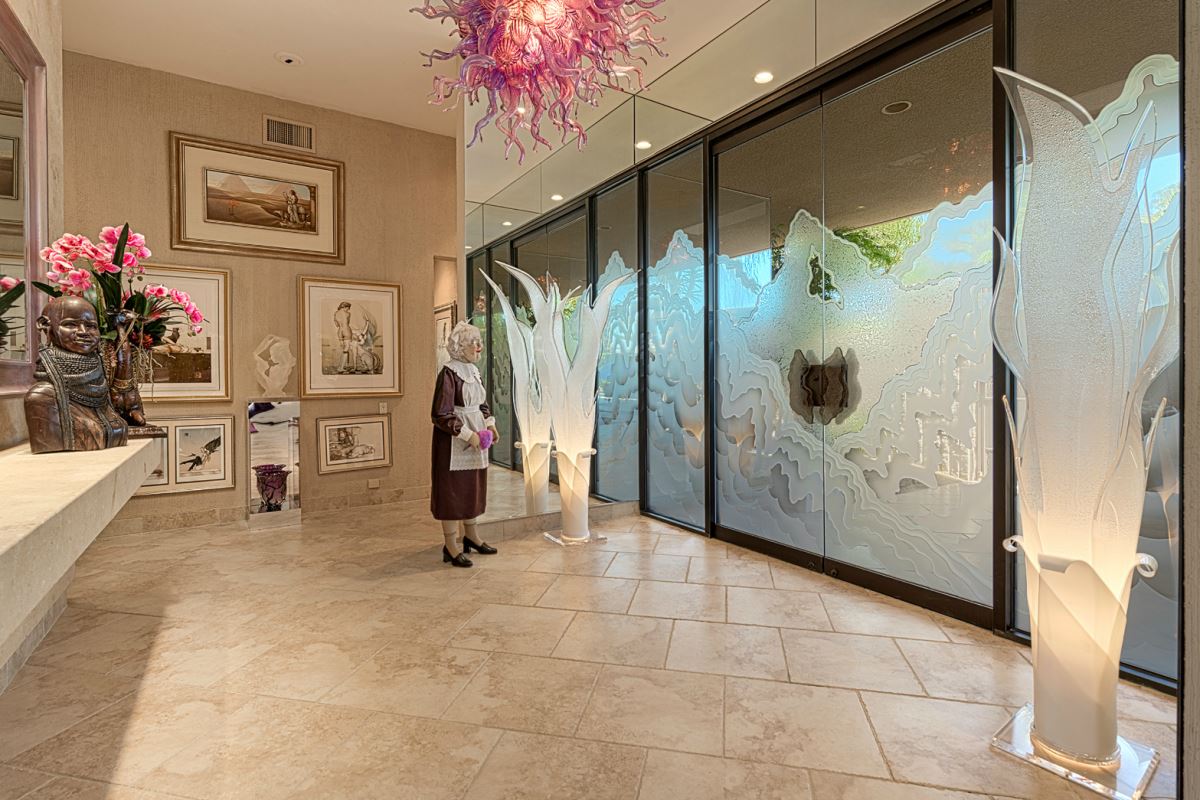 The seller of this home is either a big fan of Duane Hanson Sculpture or perhaps his grandma just wouldn't get out of the shot.
Also, they're really quite fond of their pool. It seems like half the shots are the pool. I mean, that is a pretty majestic seahorse.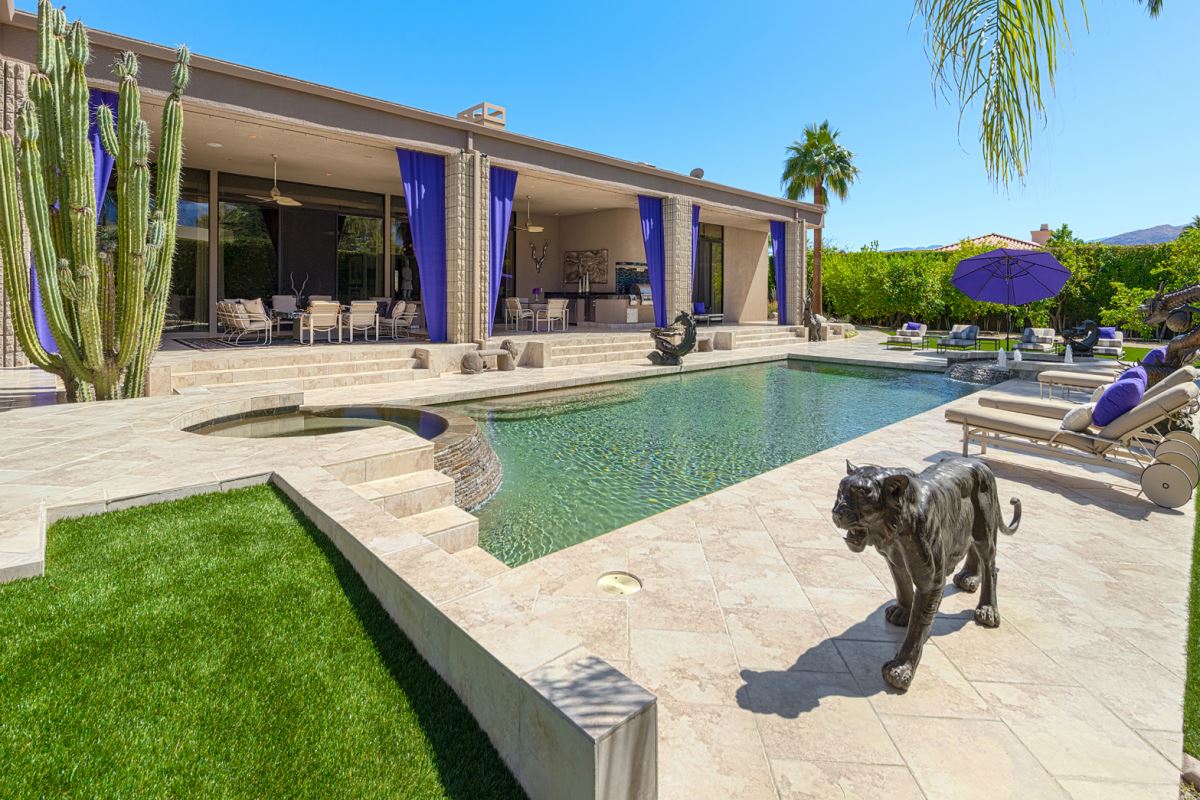 It seems like they couldn't choose a theme for the pool though. We've got the seahorse, some topless mermaids, a dragon, an elephant, and a panther all surrounding the pool. Quite an odd collection.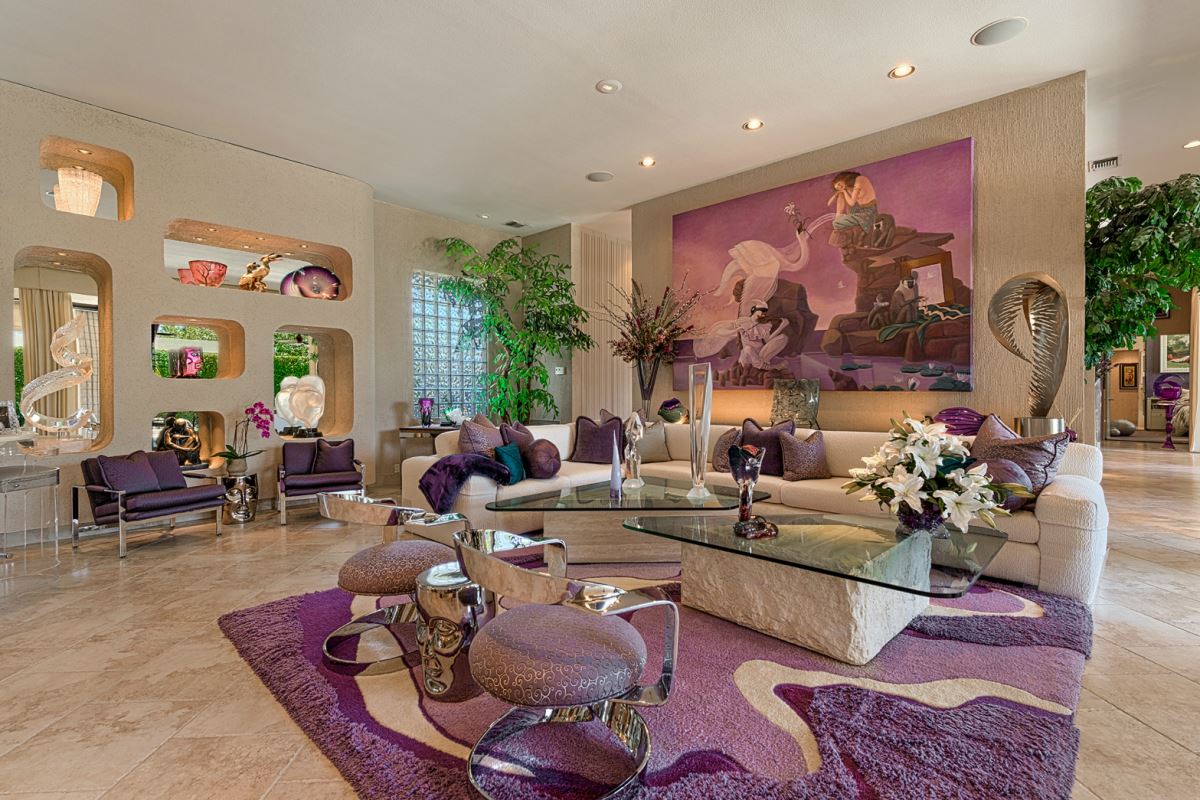 I hope you like purple, because there is a lot of it in this house.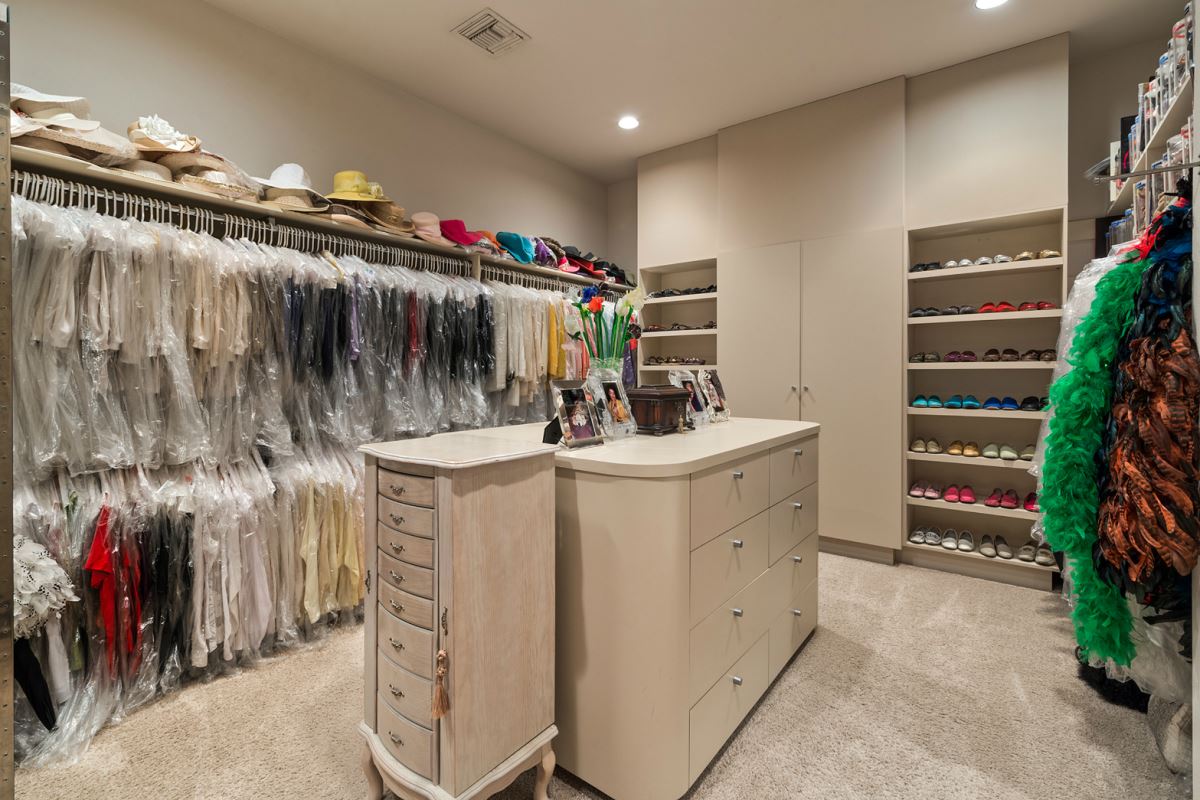 Wait, does anyone actually live in this house? Nobody actually has a closet that organized, do they?