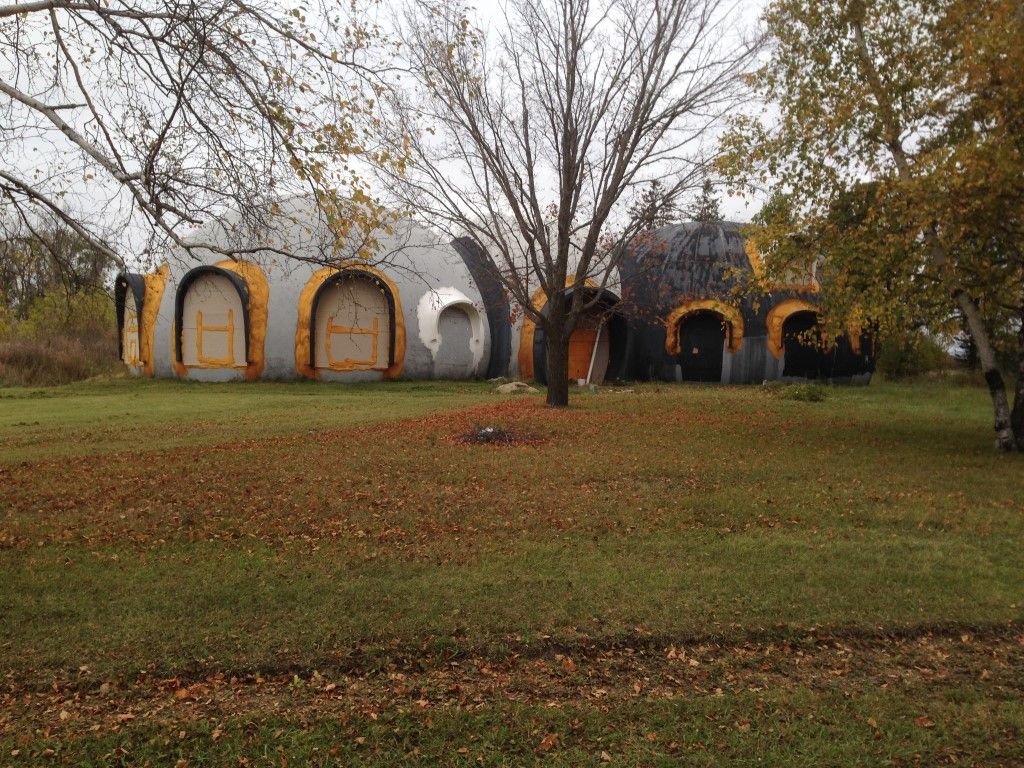 Despite the apparent state of disrepair, this multi-dome home is only a little over ten years old.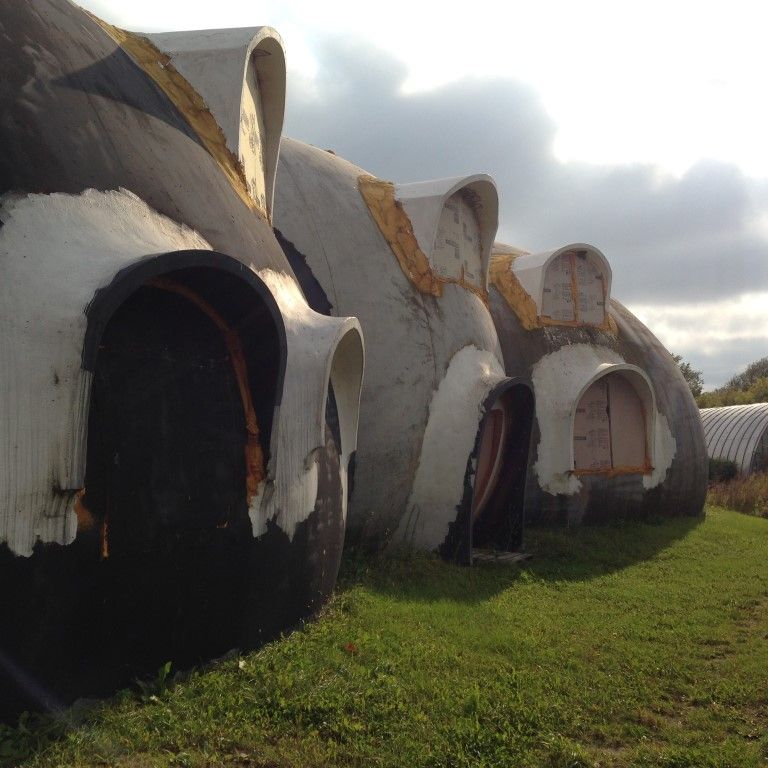 Looks like a dream that was just never quite realized.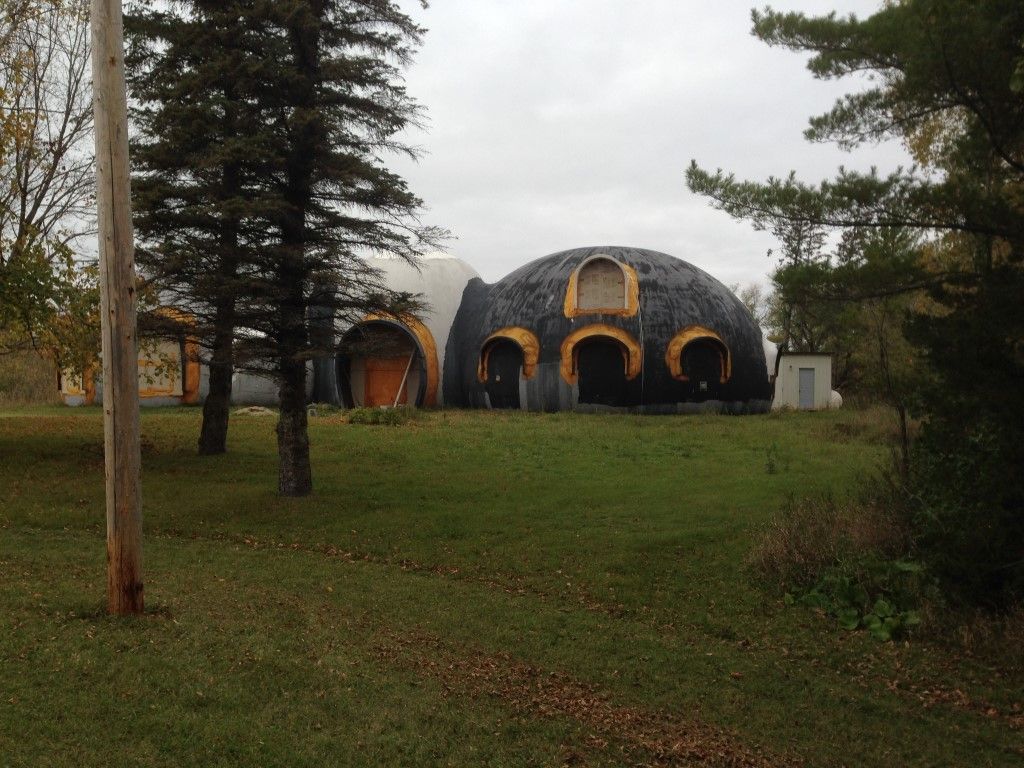 If you've got an interest in living in rural northern Minnesota, the dream can be yours for just $74,900.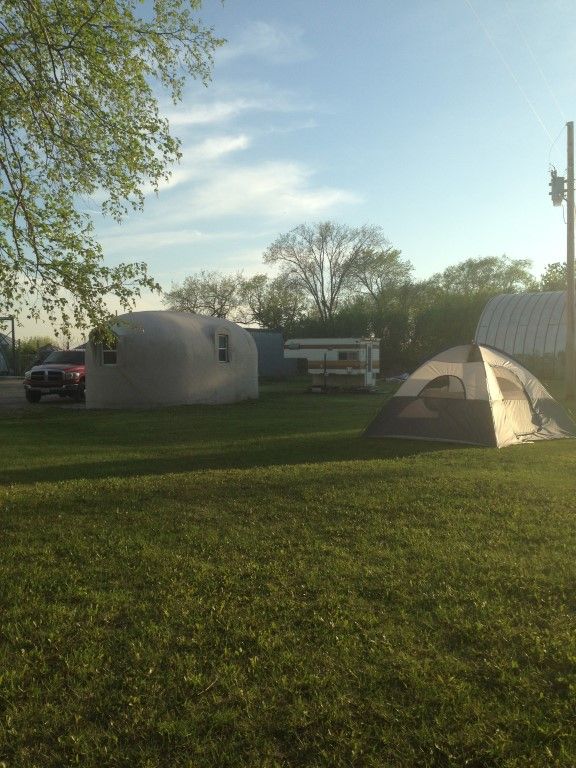 With nearly 8 acres, there's apparently plenty of room on the property to set up camp while you work on finishing the domes.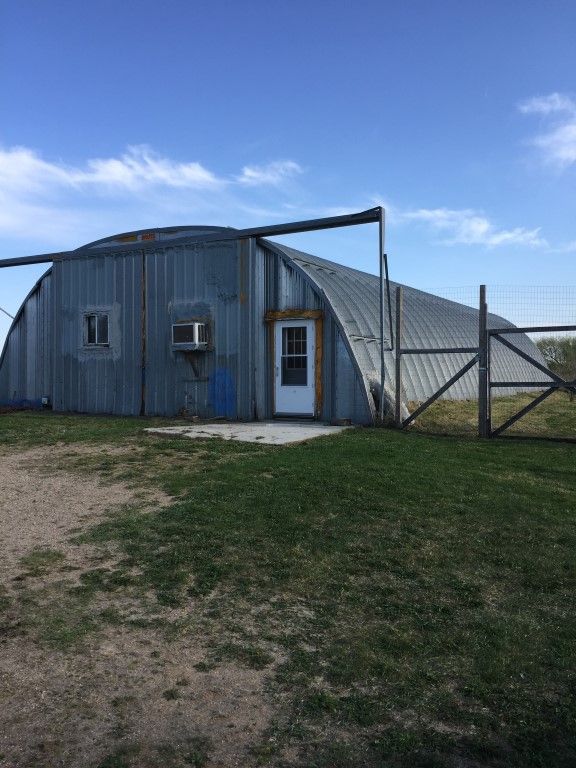 Bonus: In addition to the multi-dome, you get a hangar!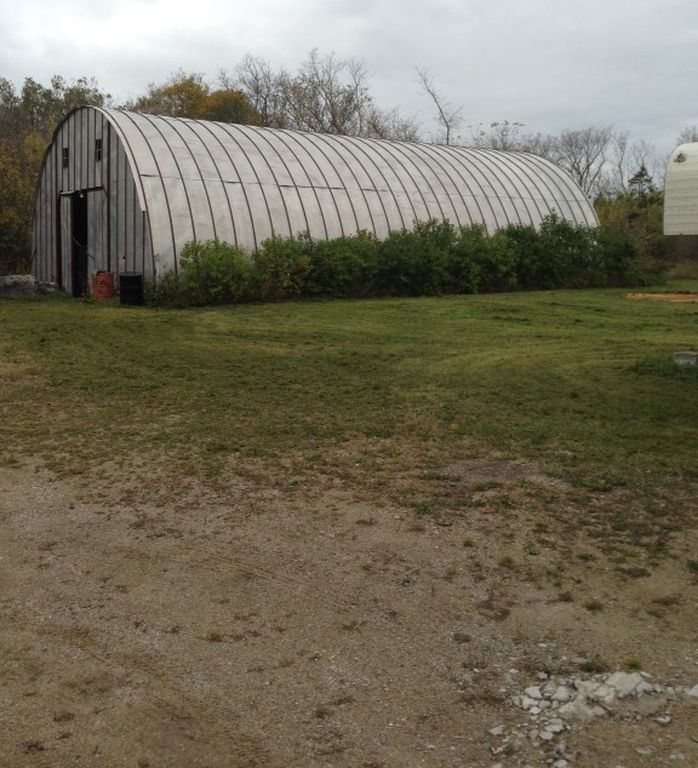 Scratch that… Two hangars!
Over on the Zillow listing, they've got some extra photos, including a complete set of floor plan drawings: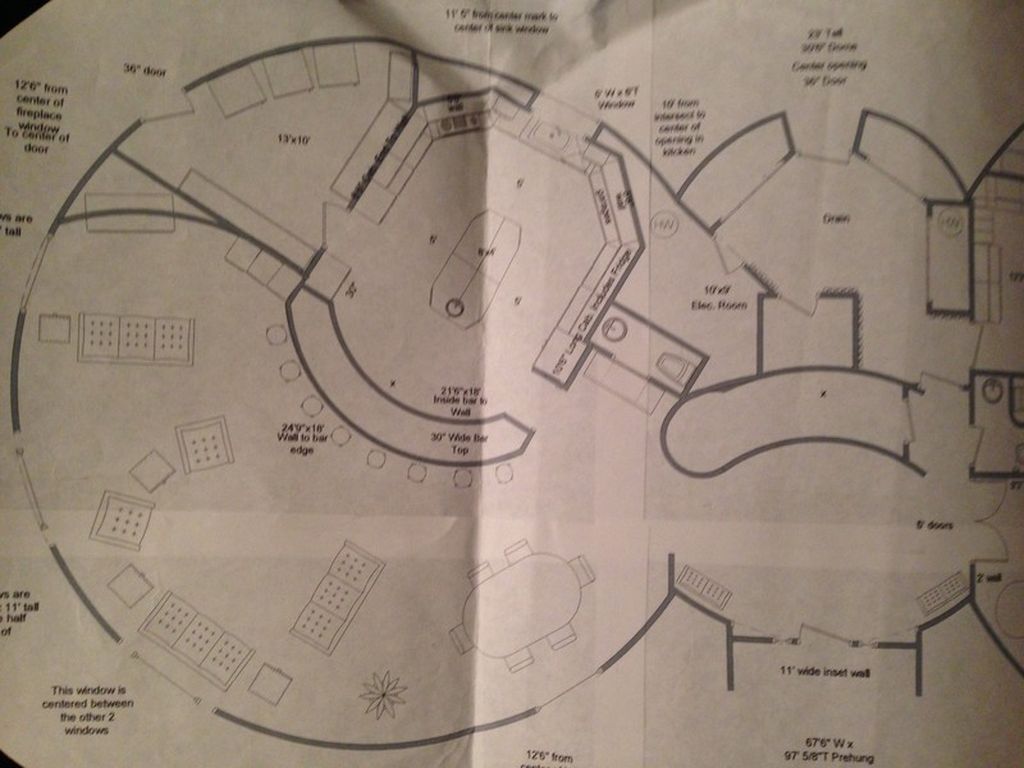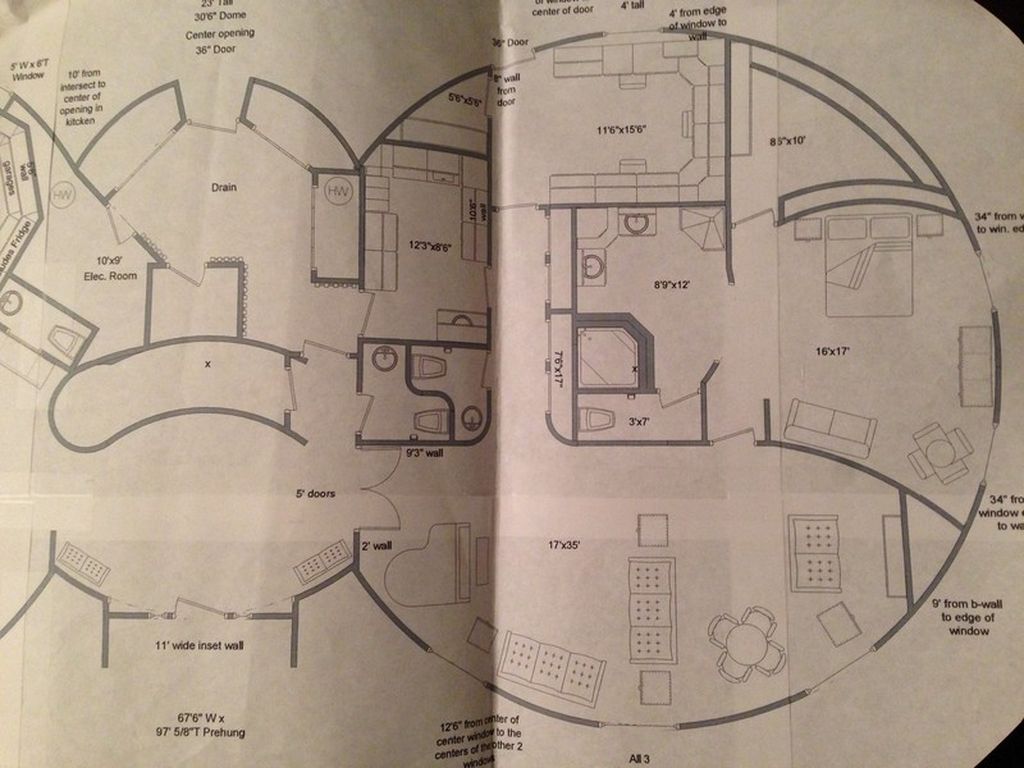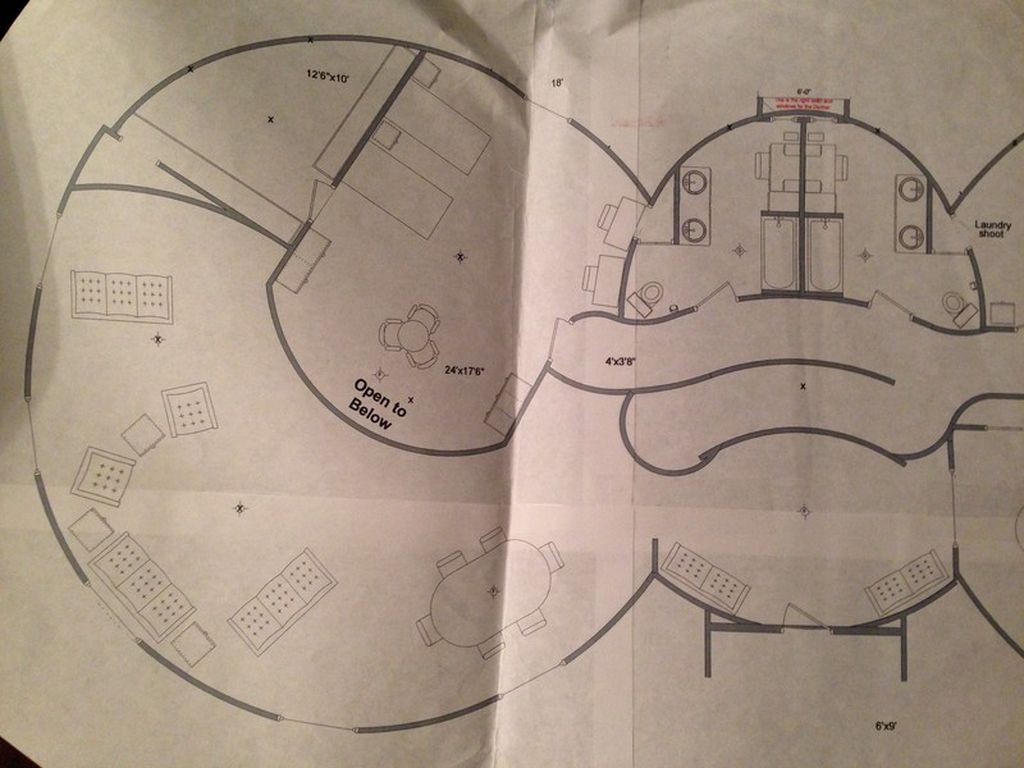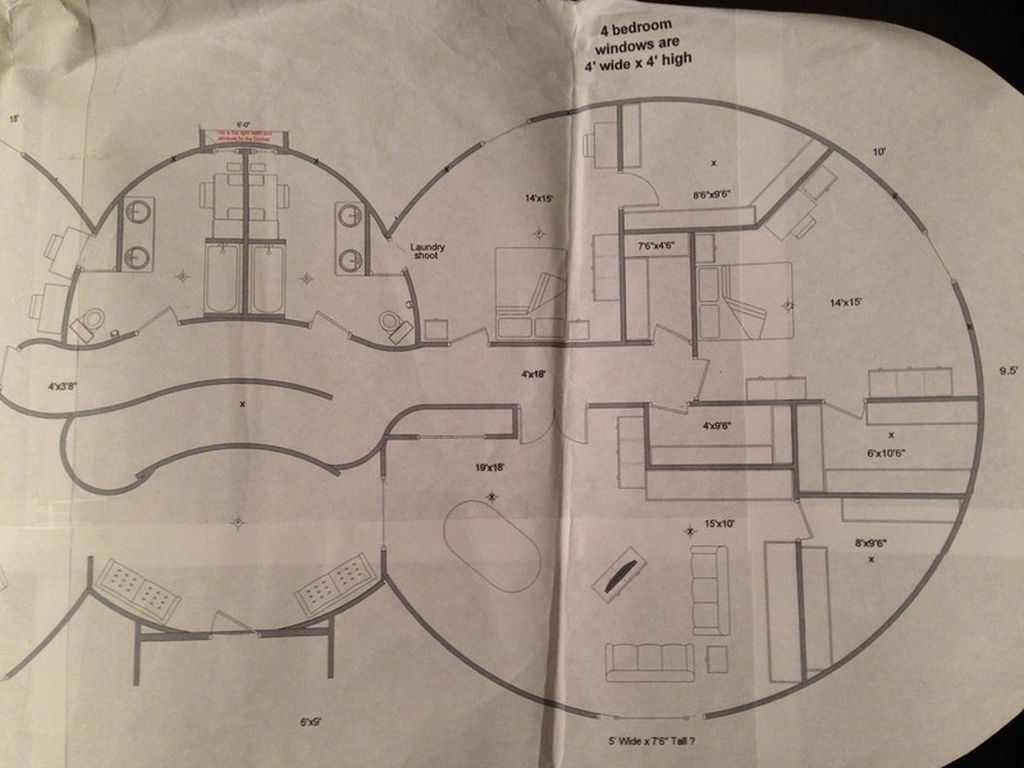 This one is pretty darn cool. If I had $75k lying around I would be seriously tempted to buy it to turn it into my own little rural retreat.