From submitter Emerald63:
Can't get enough loudly patterned floors, walls, and even ceilings, not to mention built-ins? Well come on in!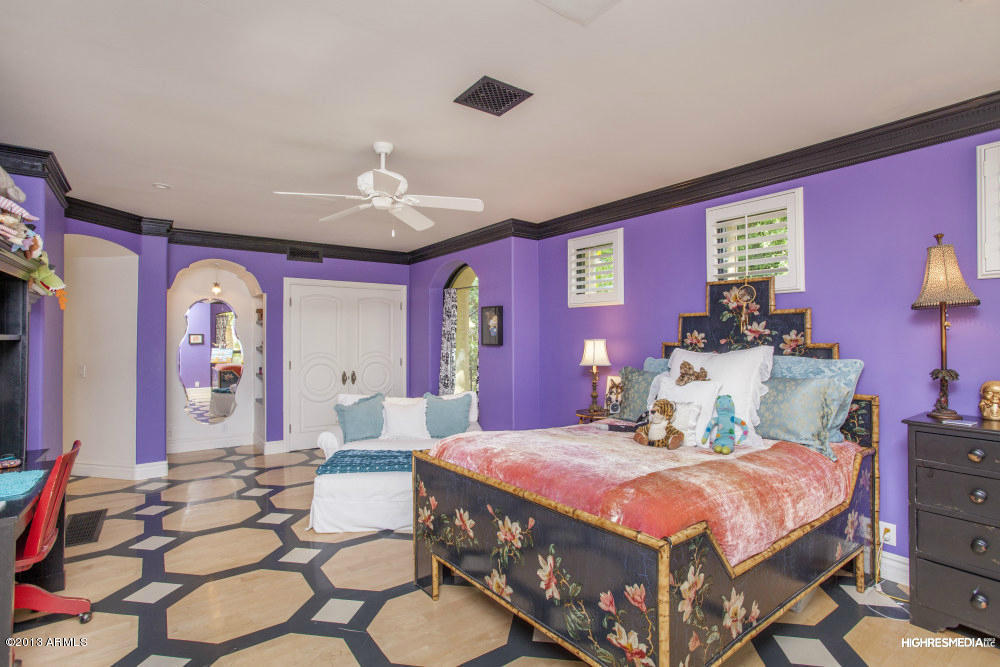 I like how every room has a wildly different pattern and theme than the one before. No wait did I say I like that? I meant it's sort of hideous.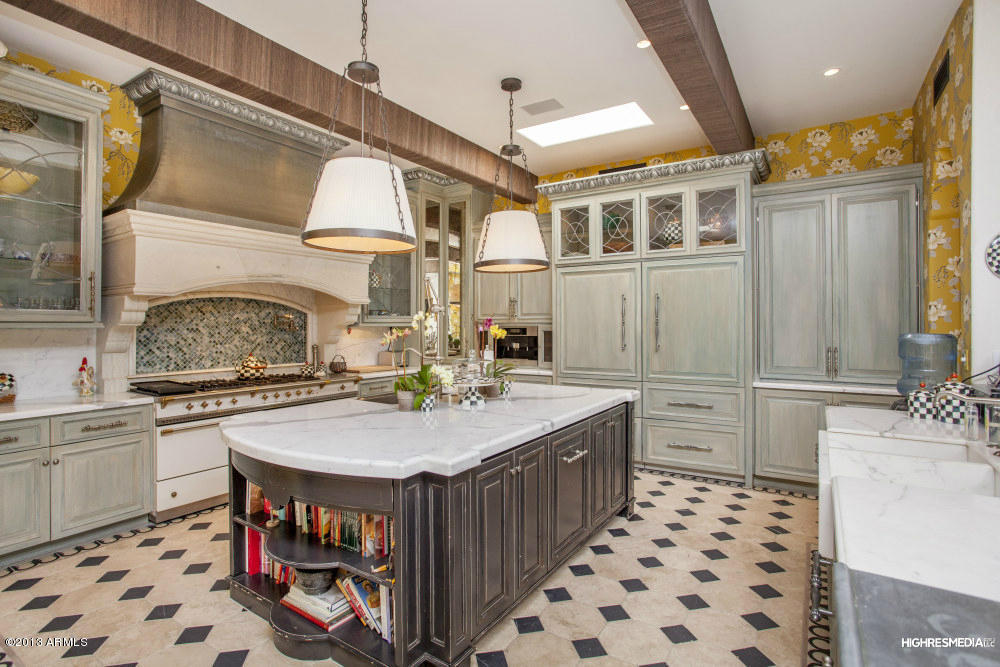 Okay well aside from the floral wallpaper I actually do kind of like the kitchen.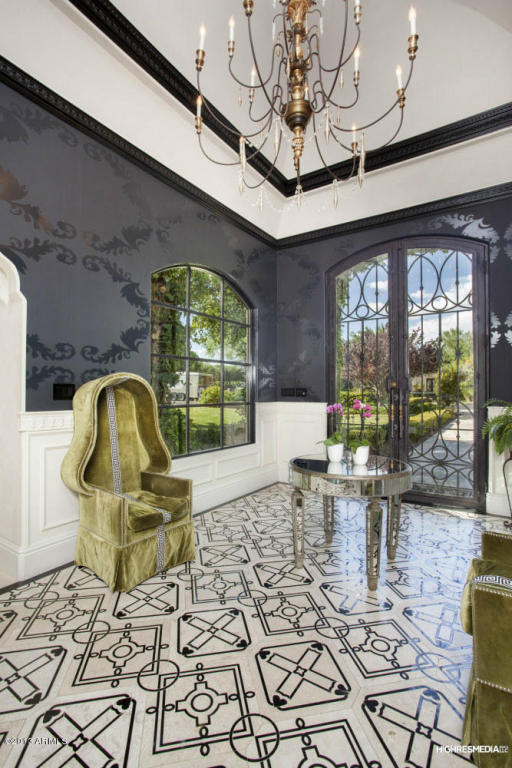 Whoa. That is some entryway. Dig the velvet yellow throne. Yikes.