Apparently the key to making living in a lifeless desert marginally tolerable is sports cars.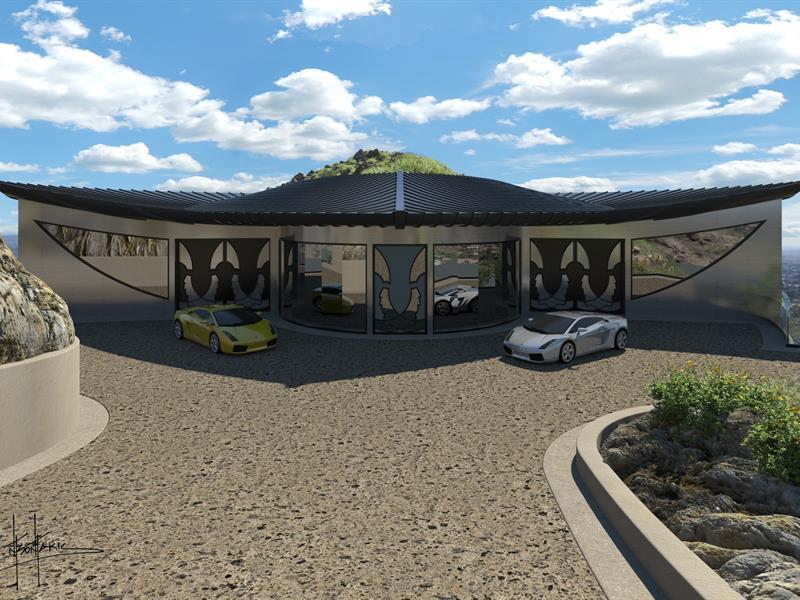 Note how the imaginary rendered cars keep moving around so they are conveniently visible in almost every view.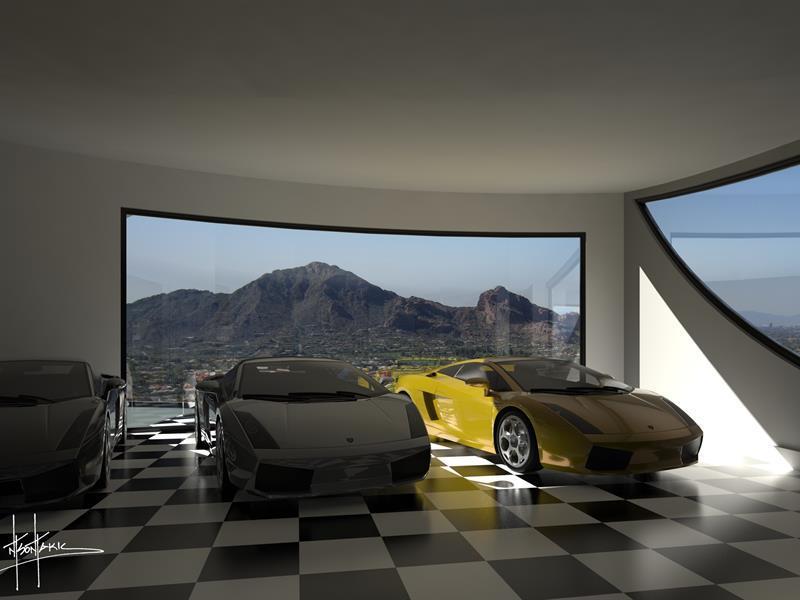 Even inside.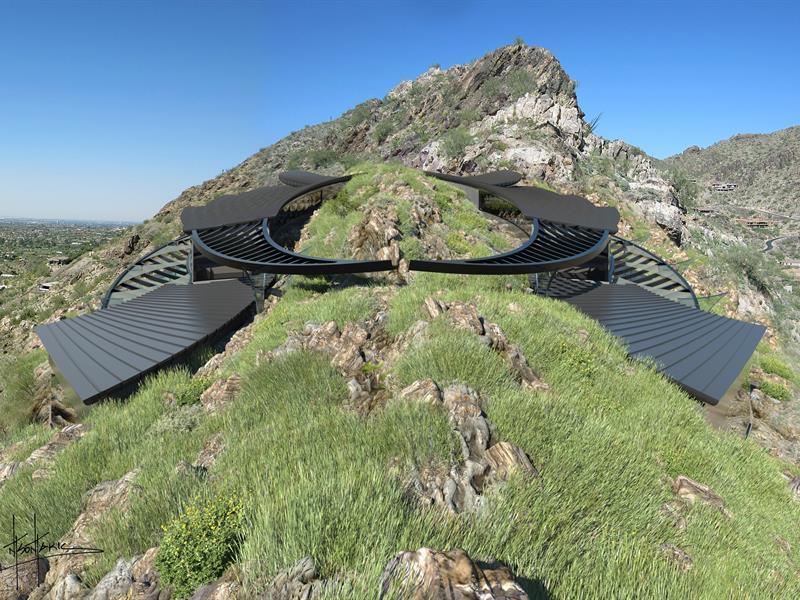 Okay so the rear shot of this imaginary home hugging the hillside doesn't appear to have the sports cars. Oh well.
For some reason the official listing photos on this one are tiny, but you can view a much higher-resolution set a Sotheby's Realty.