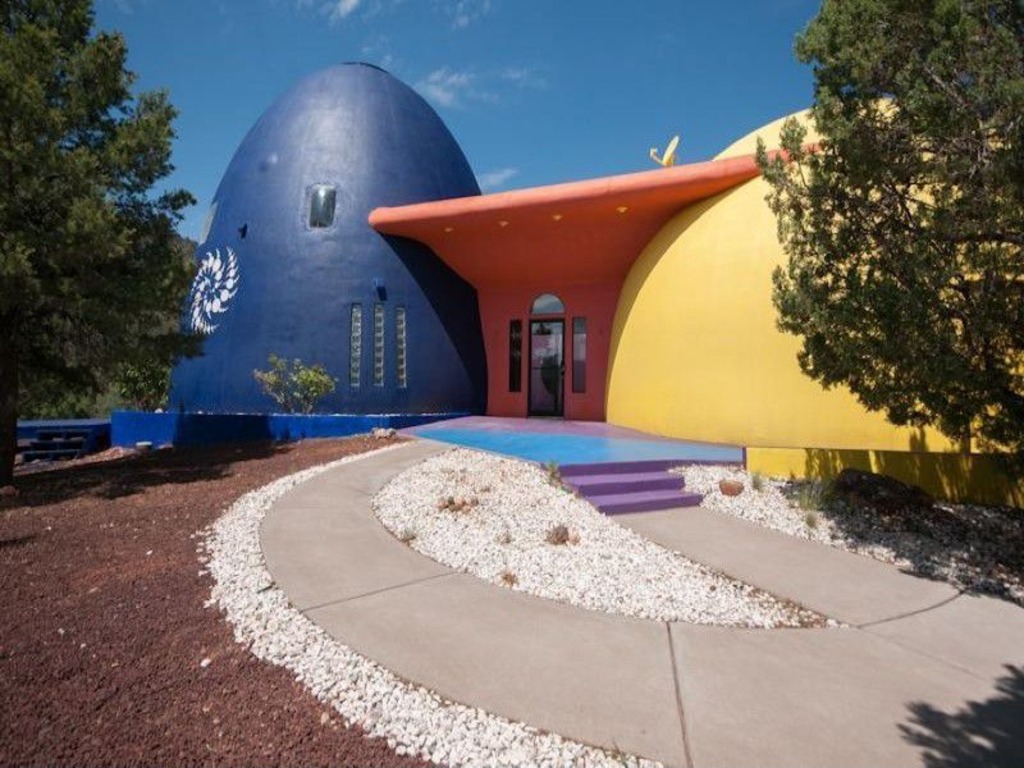 I wonder how often these funky domes need to be painted to remain that bright, considering their location in the middle of nowhere, Arizona.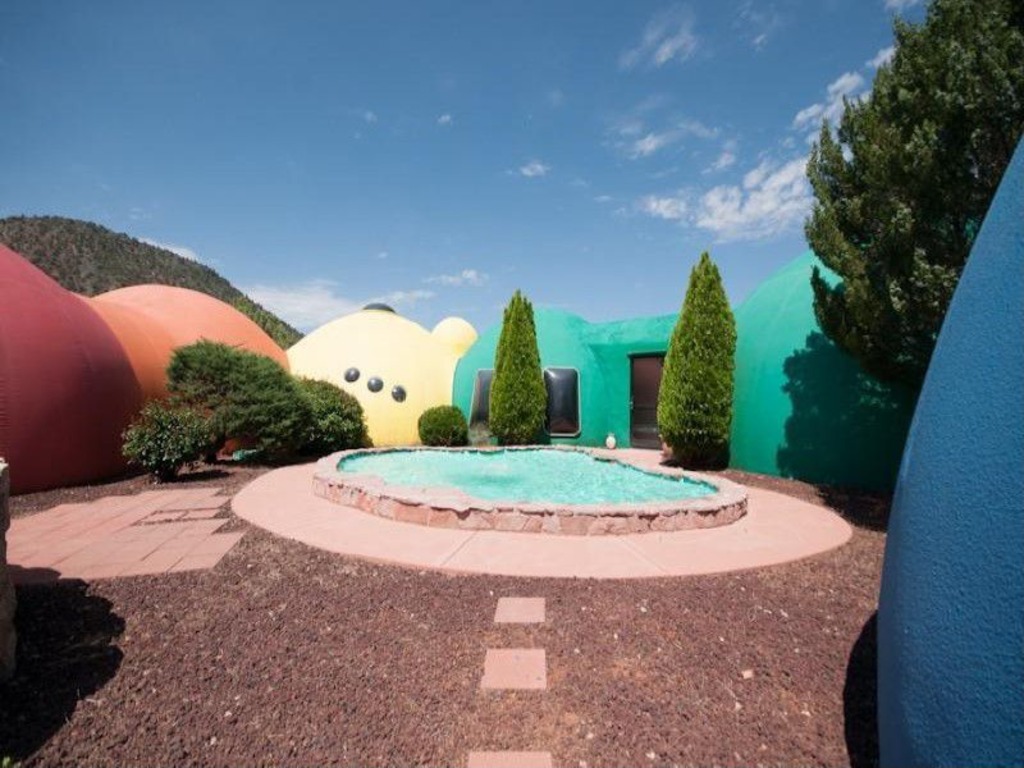 I would think the sun would be pretty harsh on such a vibrant paint job.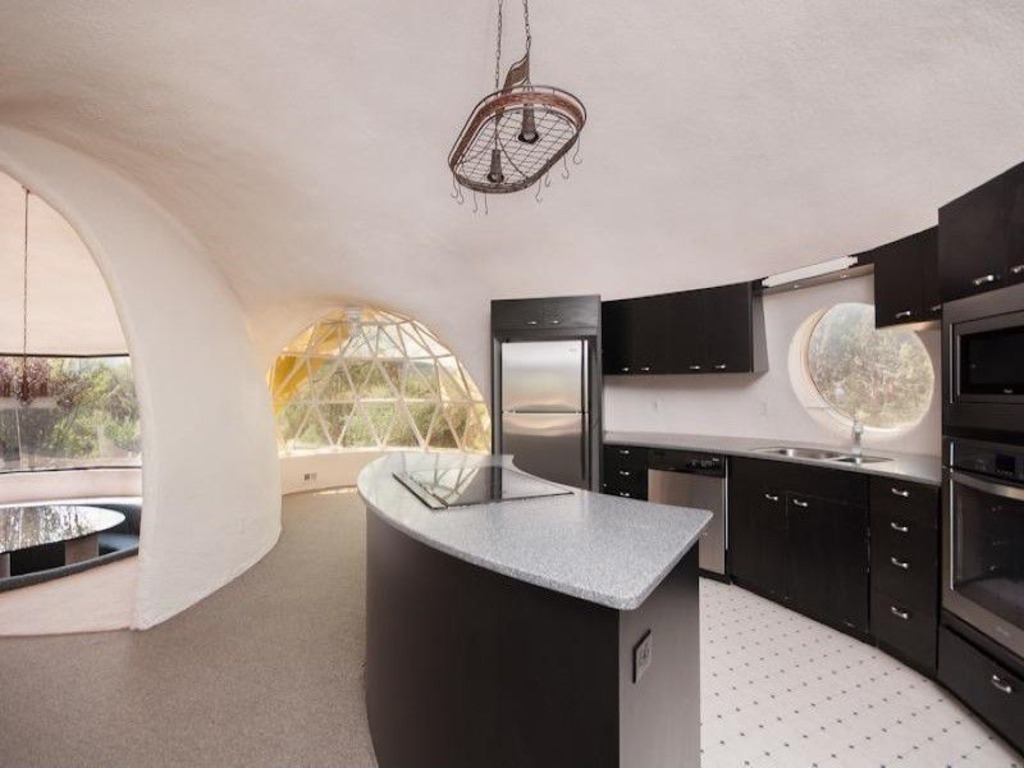 I like how they continued the curved aesthetic even throughout the interior of the house pods. That's some kitchen.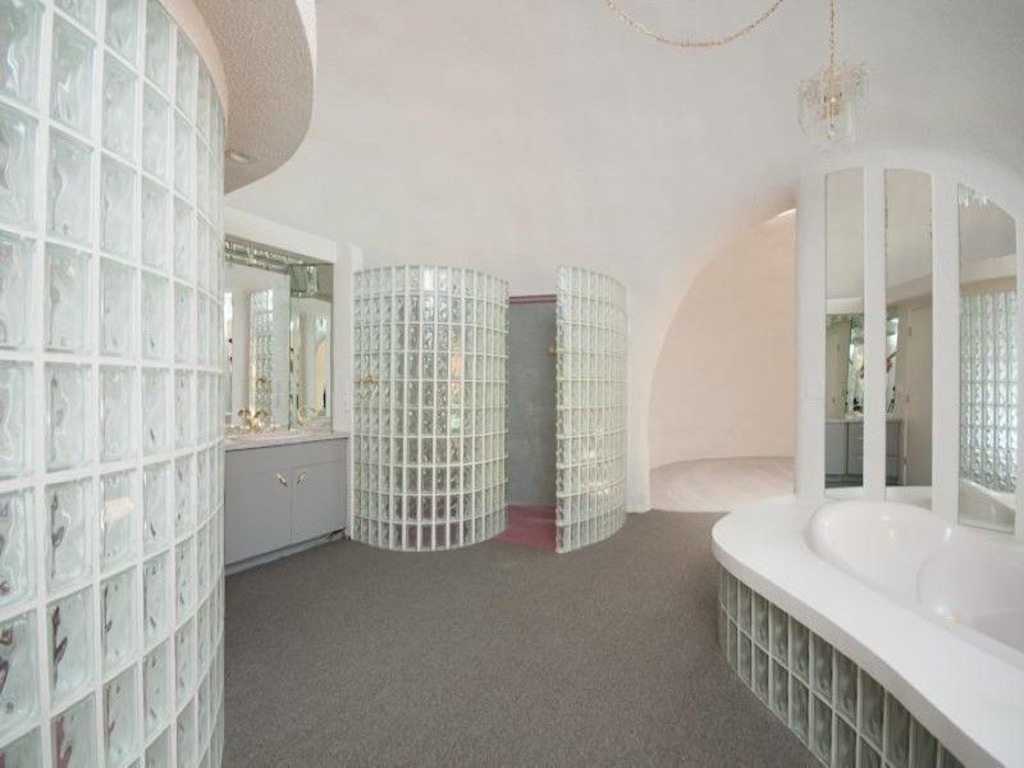 But really, glass blocks was the best you could come up with for the bathroom? That's a little sad.