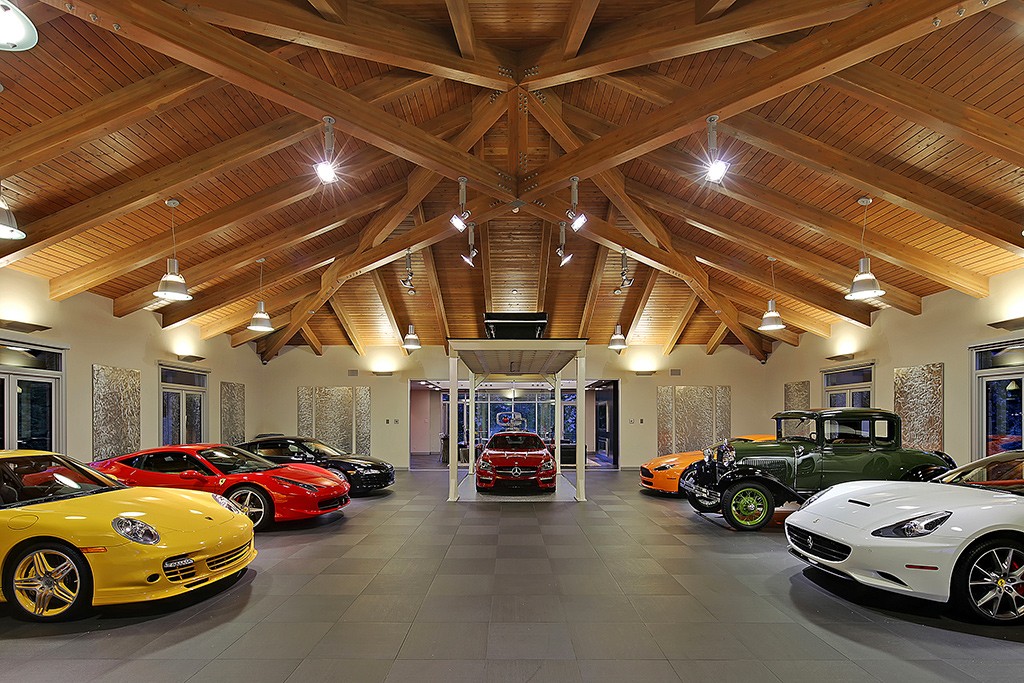 The listing does't say, but I'm pretty sure all those sweet cars are not included in the $4M list price for this "home."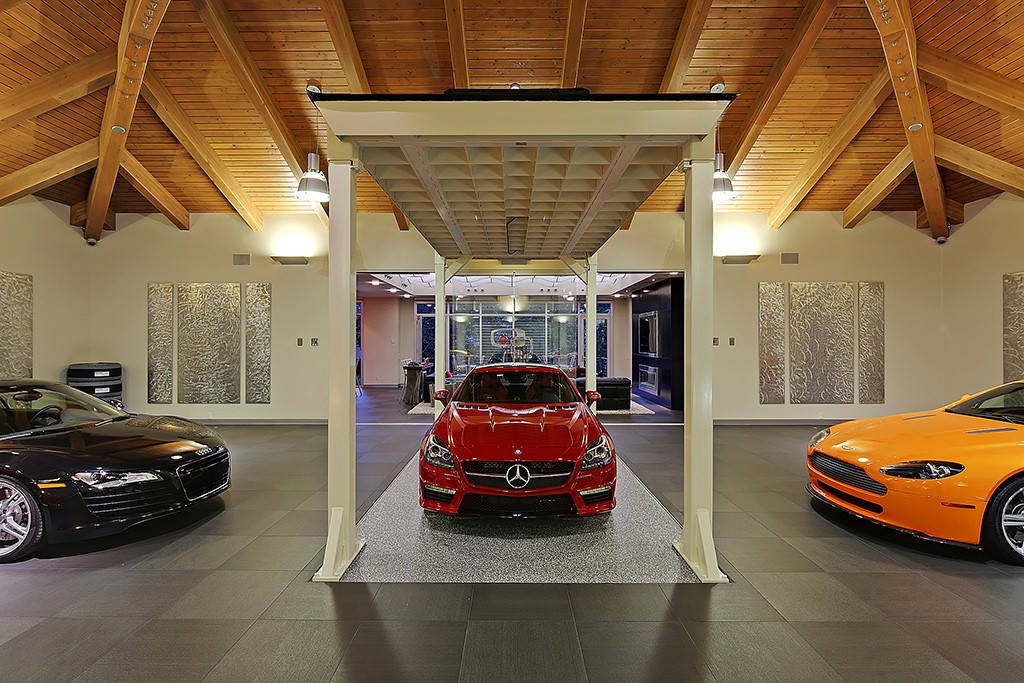 What's that thing in the middle, around the shiny red Mercedes?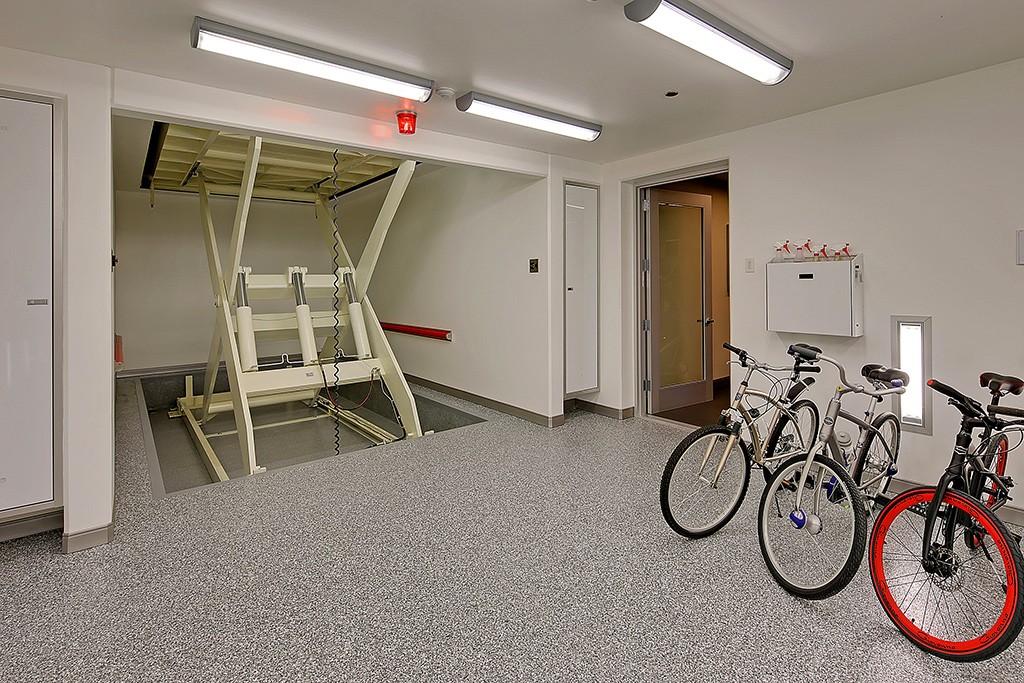 Oh, just a freakin' car lift. No biggie.
So what about the home's living space? Living room? Kitchen?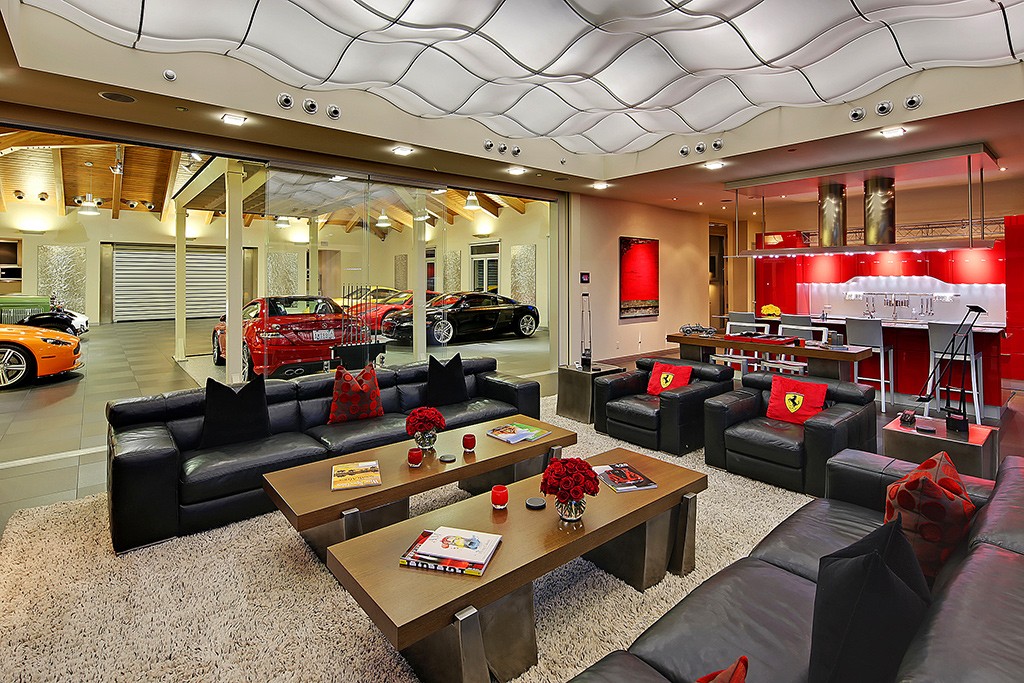 Immediately adjacent to the showroom, of course.
And when you're done gazing at your cars, you can retire to the bedroom…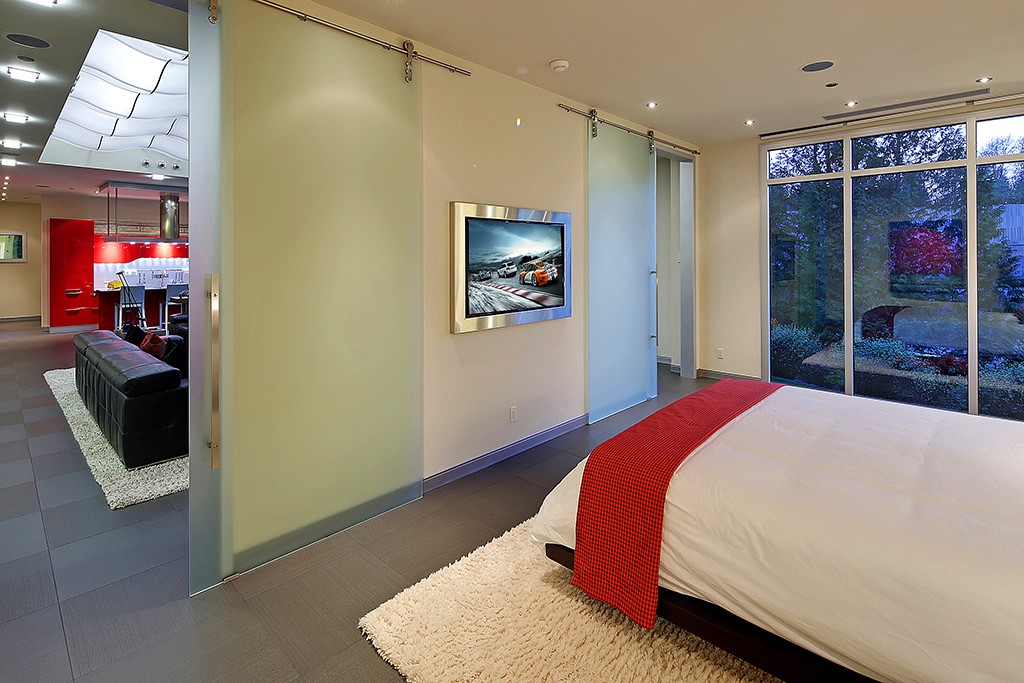 …and watch cars on TV.