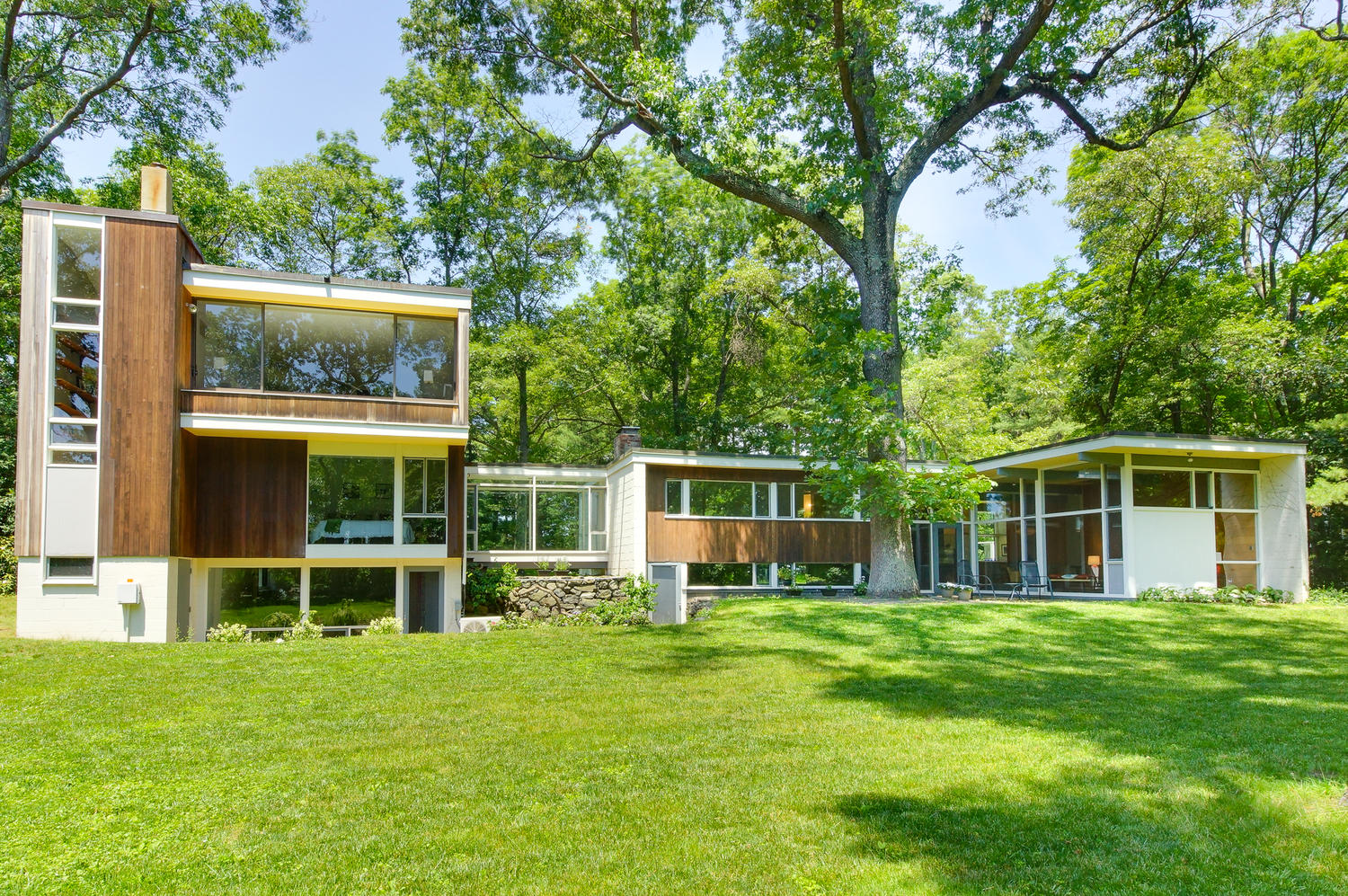 I hope you like rectangles.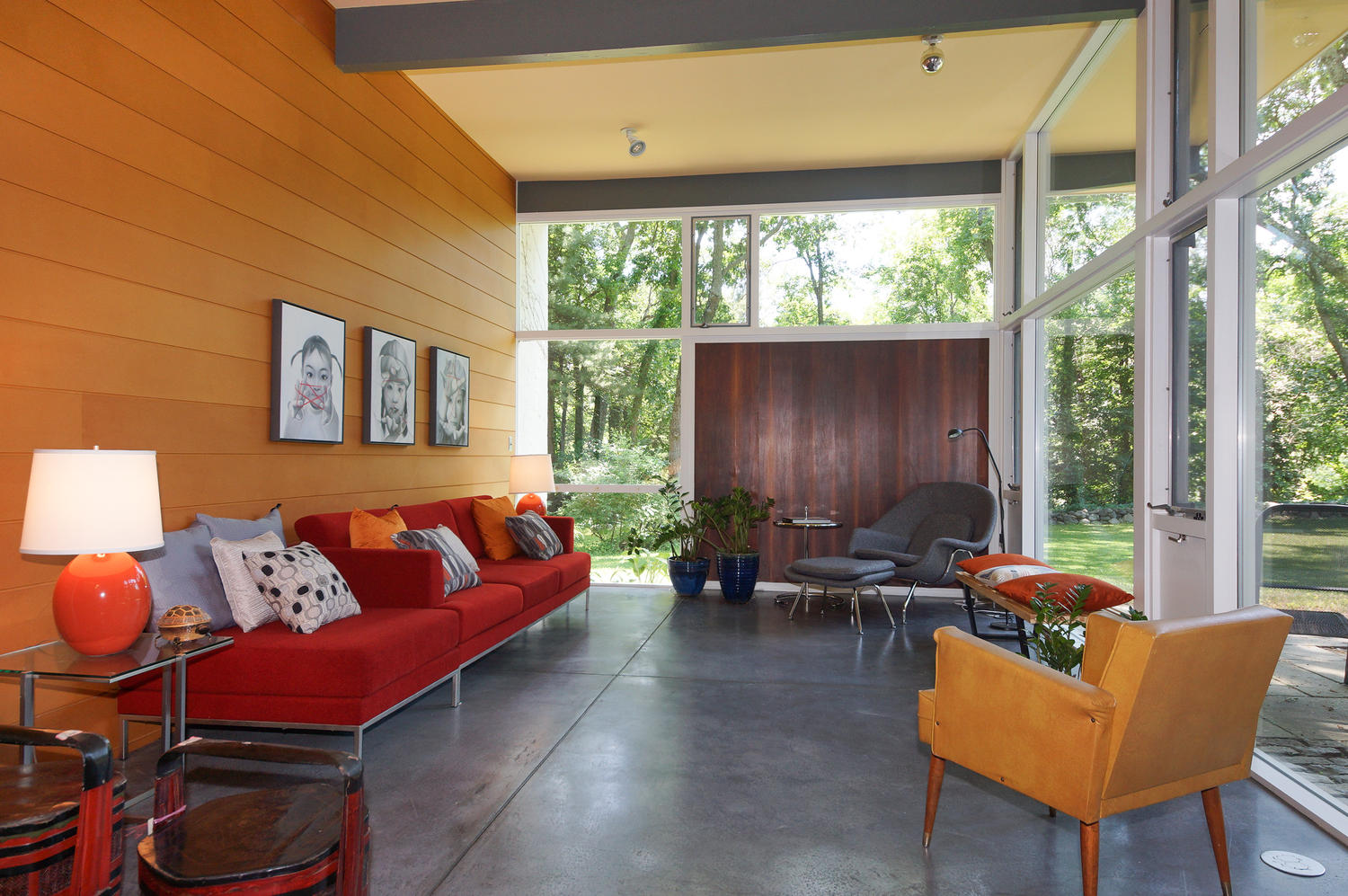 Because this Boston-area mid-century modern is basically 100% rectangles.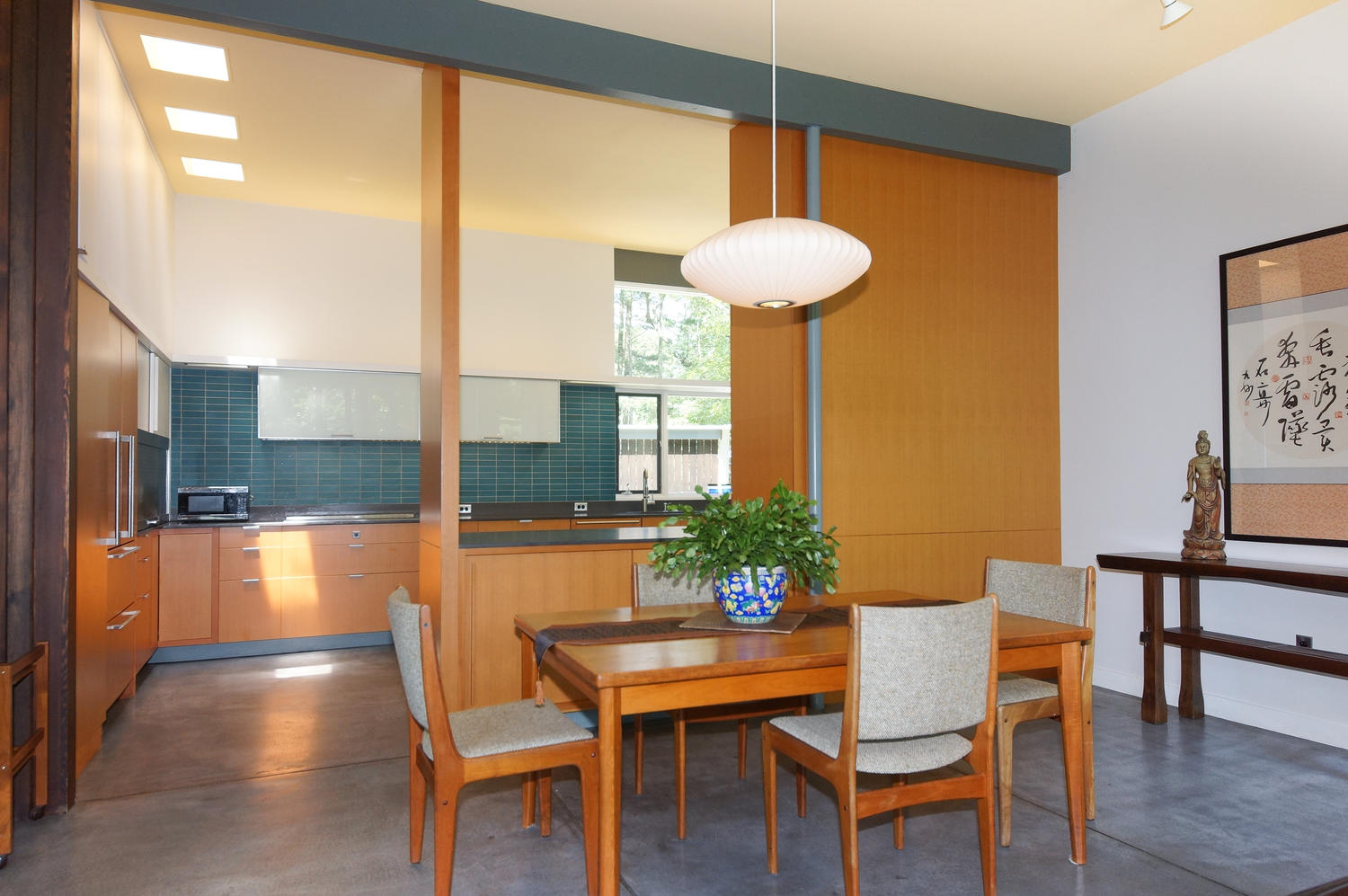 Even most of the furniture is rectangular.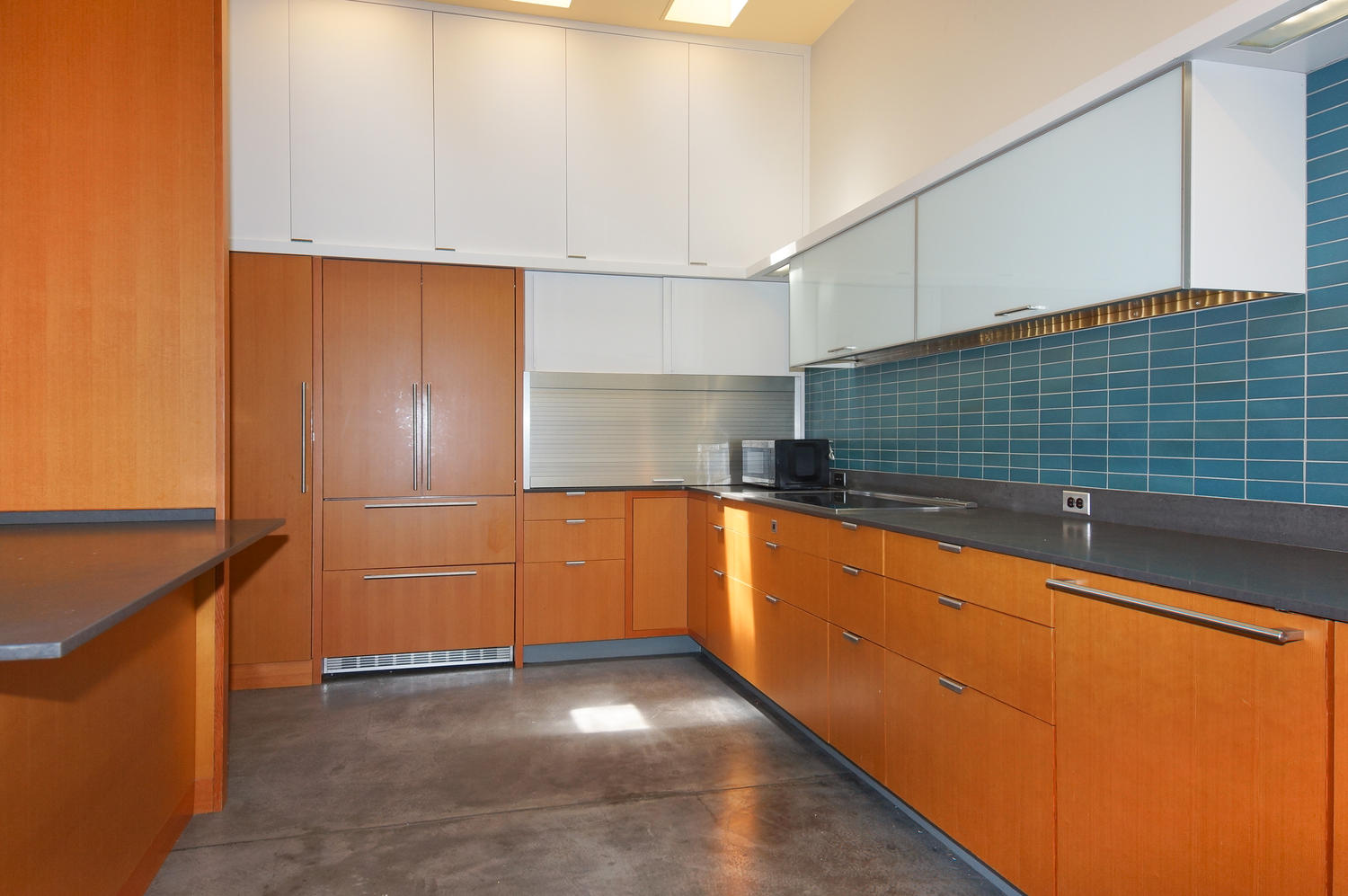 Much nicer photos than those on the listing, as well as a floor plan can be found on the virtual tour.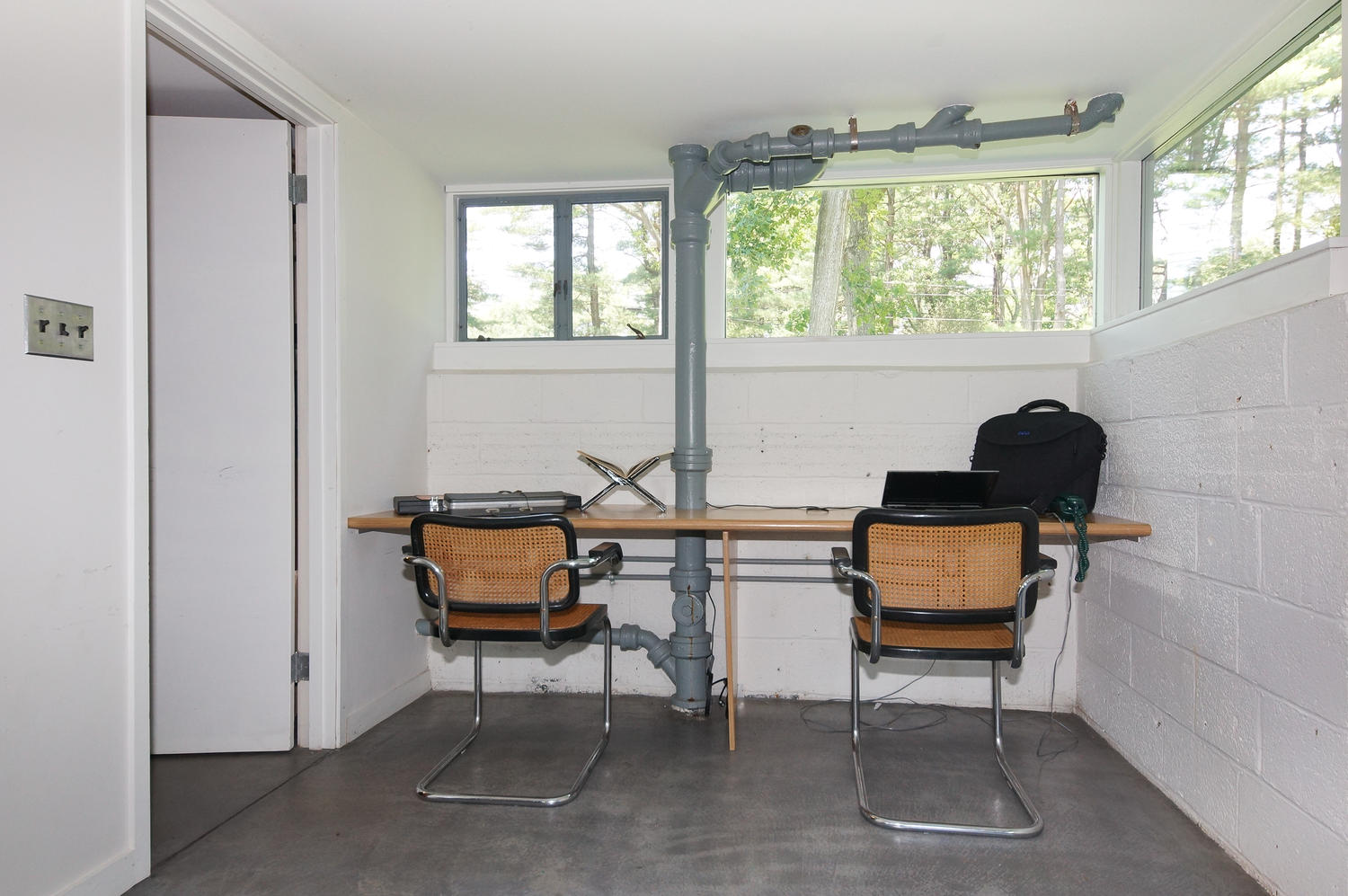 According to said virtual tour, this room is apparently the "office." Nothing helps me be productive quite like sewage waste rushing down the pipes right next to my face while I work.
Other than this odd room, the home is quite nice.