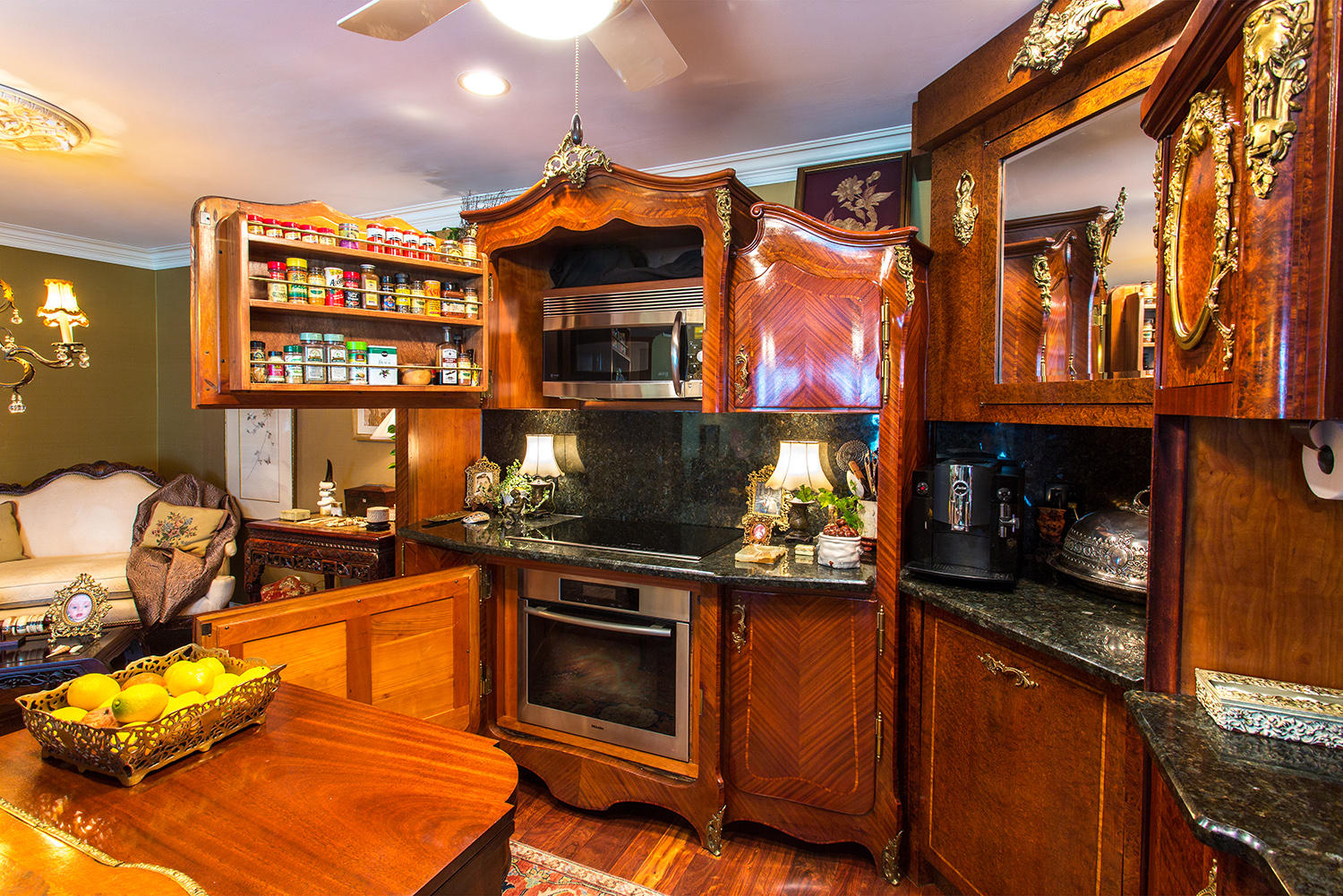 Now you see it…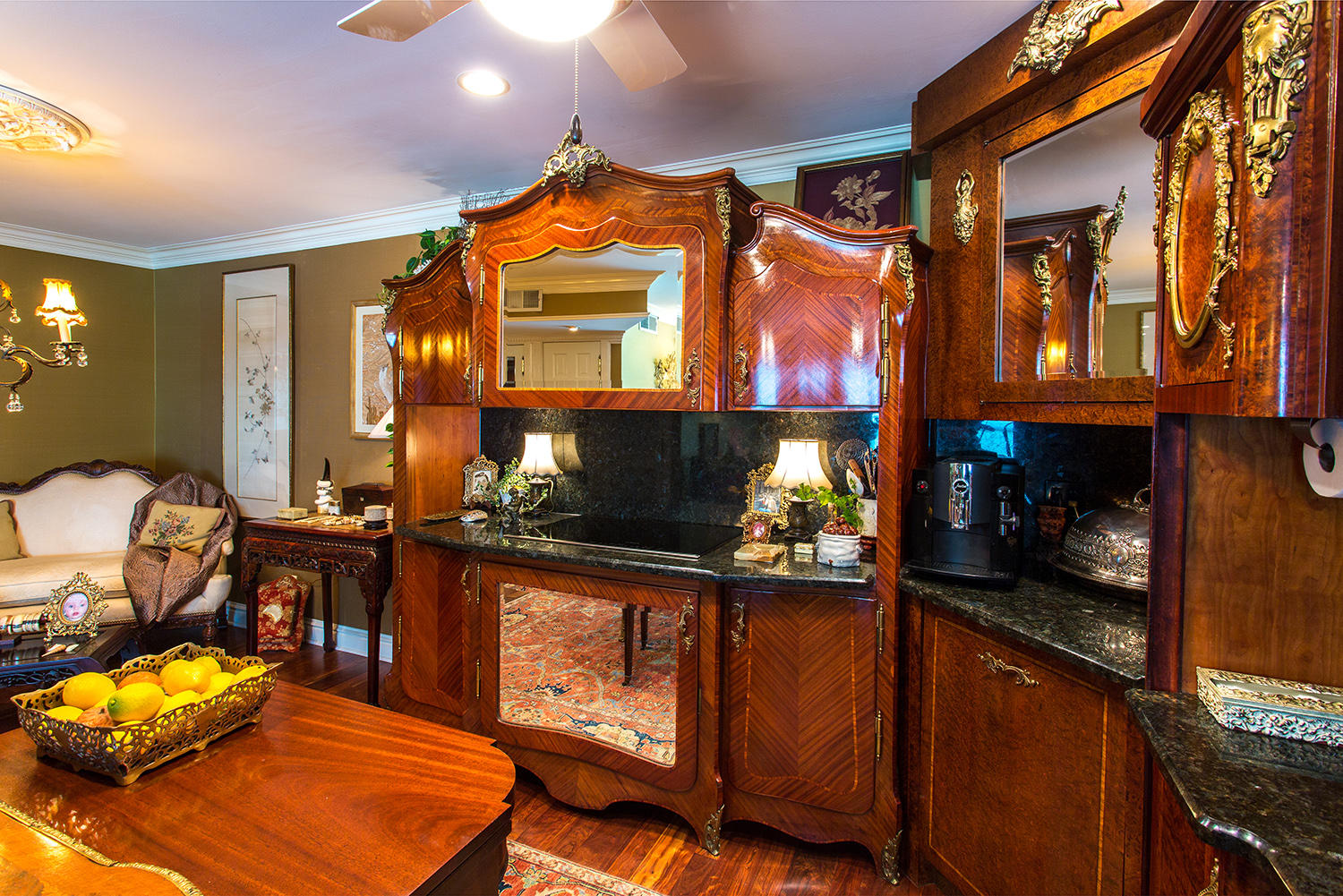 Now you don't!
Thanks to Kathy, who sent this one in. She remarks:
It's as if they have a kitchen only because the condo or local codes requires one. But the kitchen is not the only wonder to behold…
Indeed!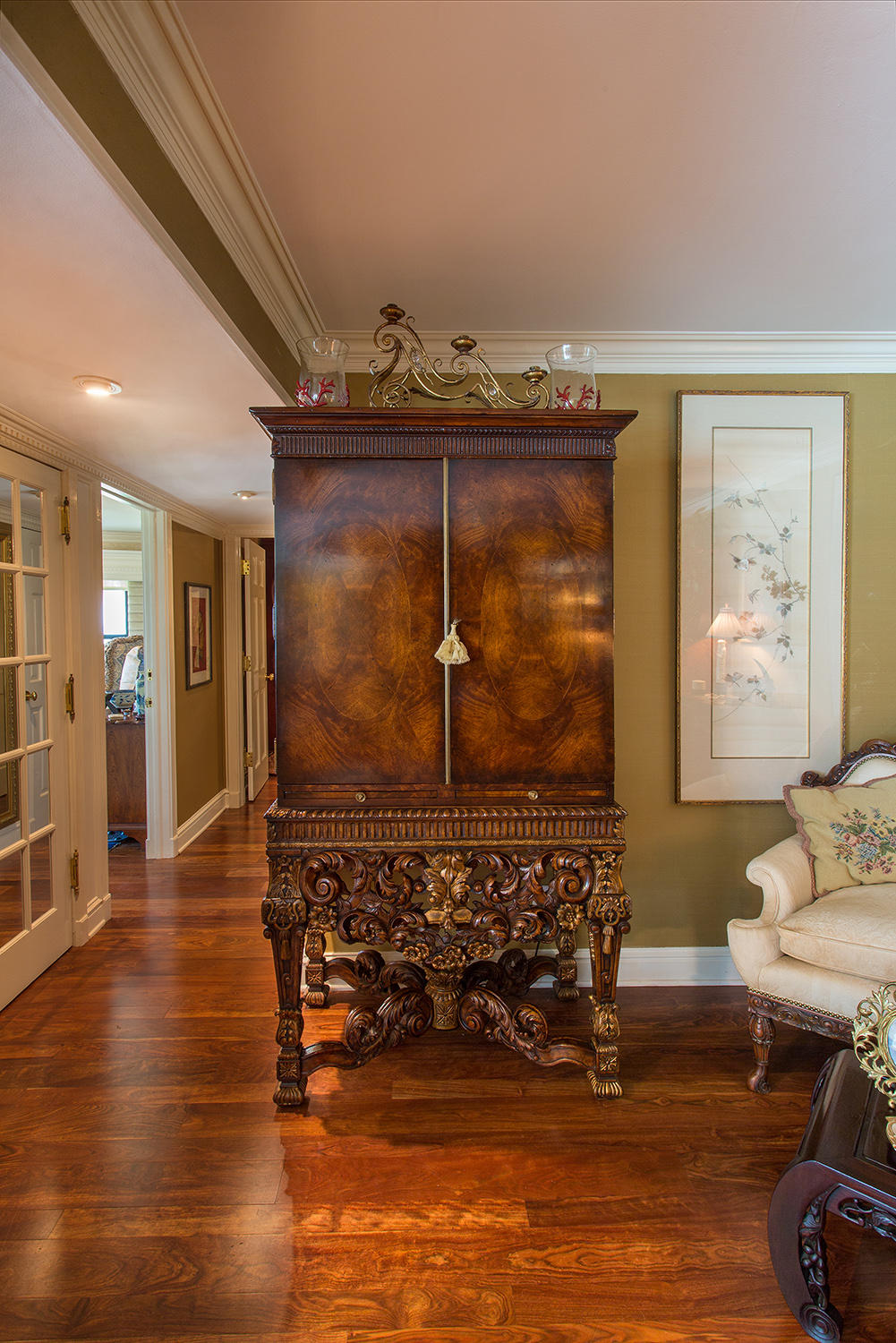 Take this nondescript hutch, for instance…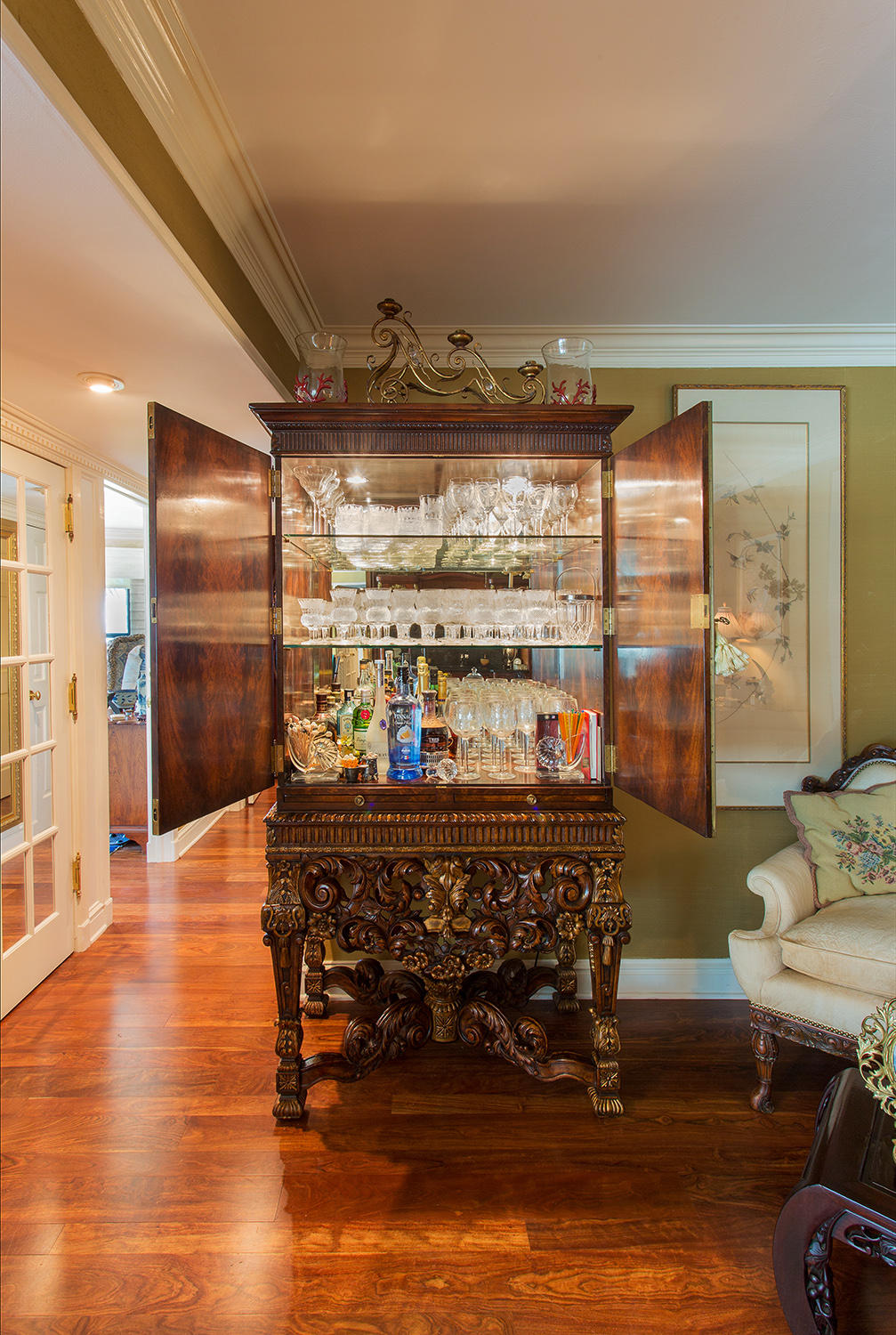 BOOM! Giant liquor cabinet.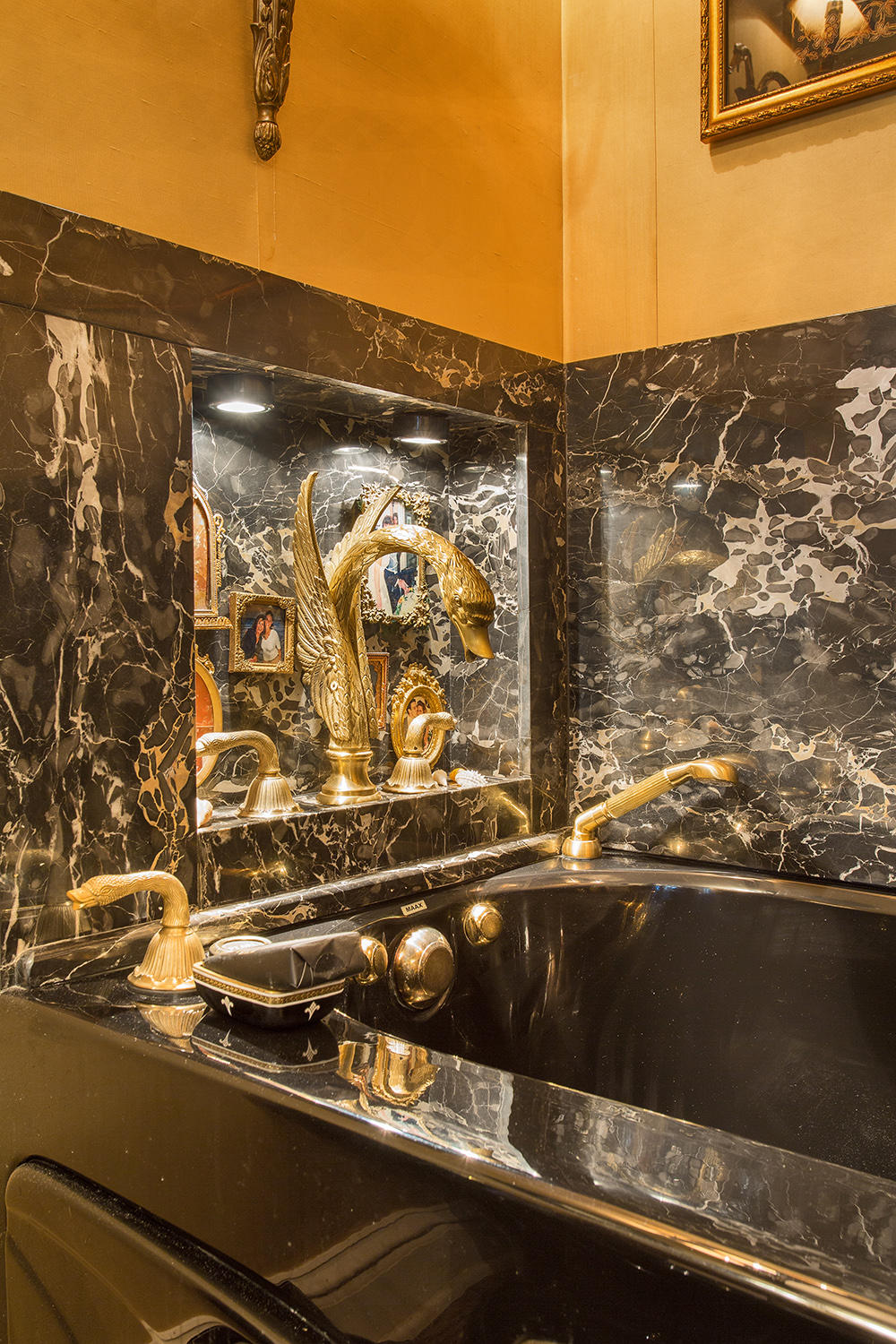 And check out that bathtub faucet. Wow.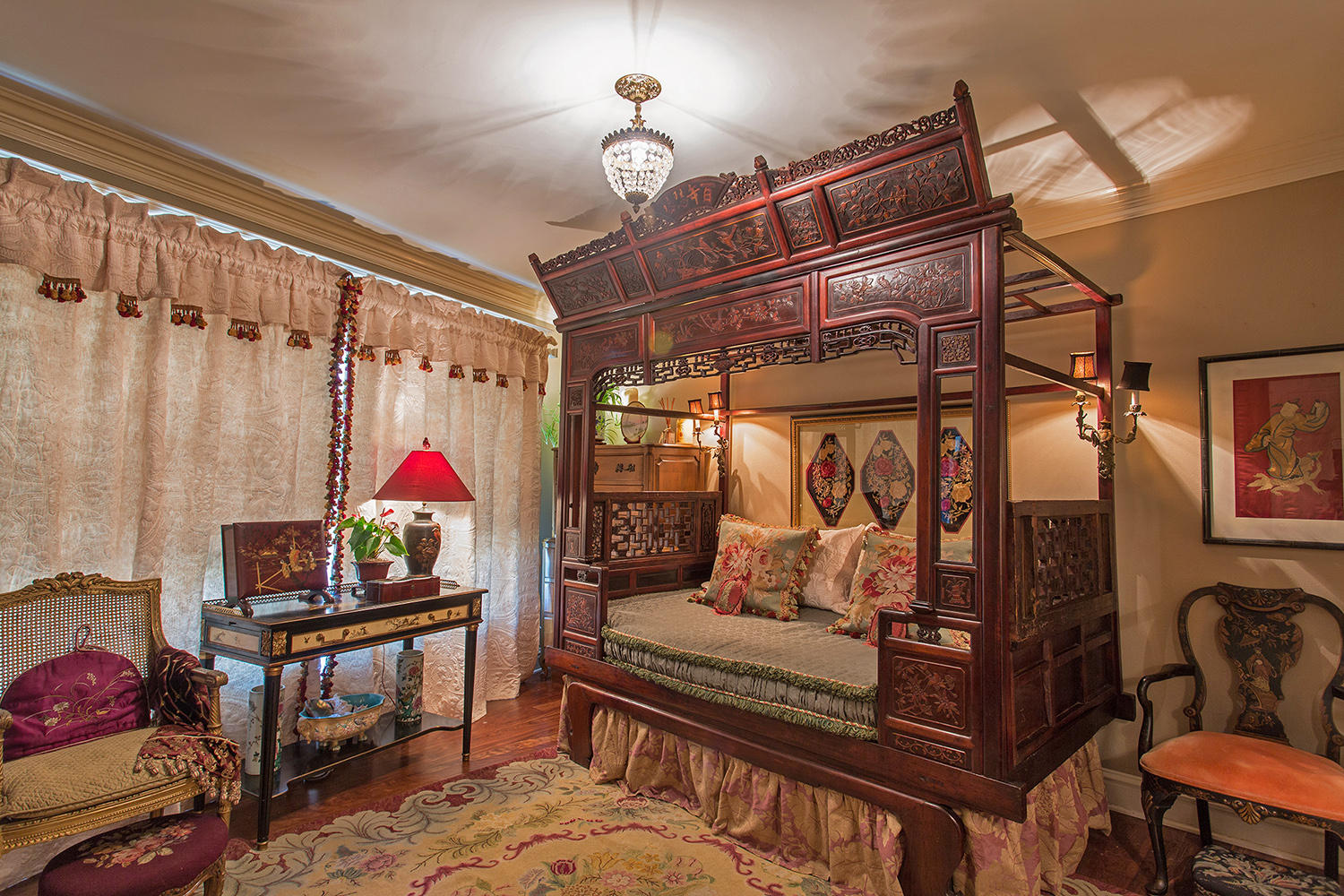 There's certainly something to be said for picking a theme and sticking with it.