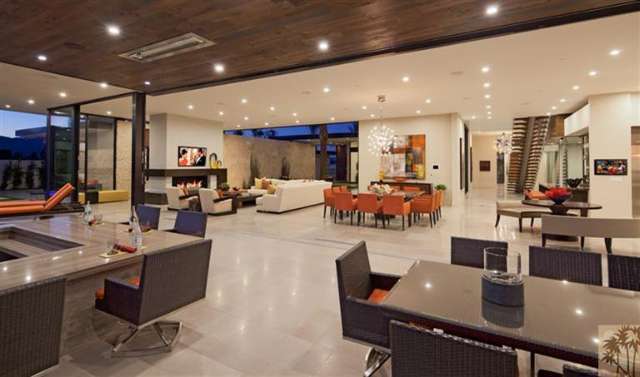 By my count, there is seating for nearly fifty people in this main dining / living room.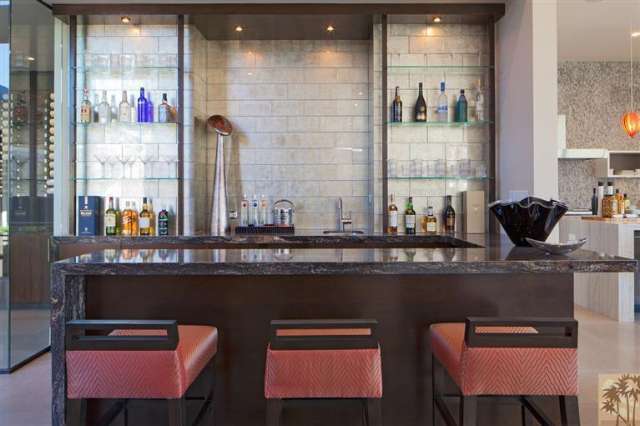 But the bar seats only three, apparently.
I love this bit from the listing:
Spectacular Mid-Century Modern Estate just completed!
Um, in order to be a Mid-Century Modern, I think it needs to have been completed in the middle of the (previous) century.
I counted nine television screens scattered throughout this house. Two of them are outside. Because screw nature.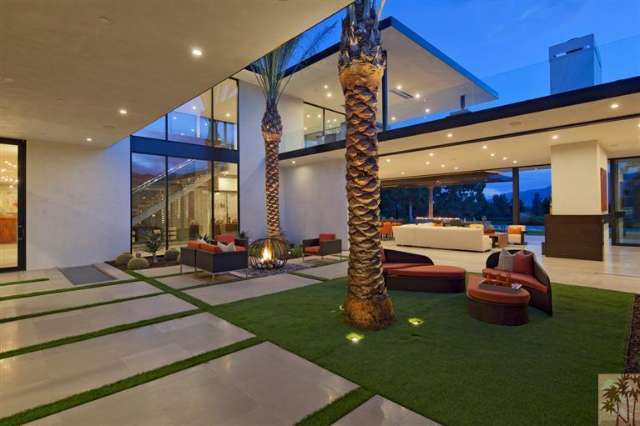 Speaking of nature, check out the ultra-natural palm tree in the middle of the ultra-natural courtyard.
Asking price on this over-the-top spec home: $8.5 million.