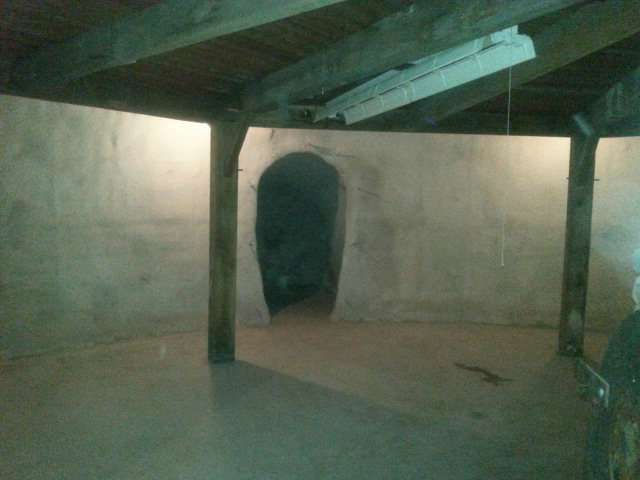 Why would someone even build a creepy cave in the basement like this? Who would want that "feature" in their house? I do not want to know what is inside there.
At least the house it's attached to is cool and unique.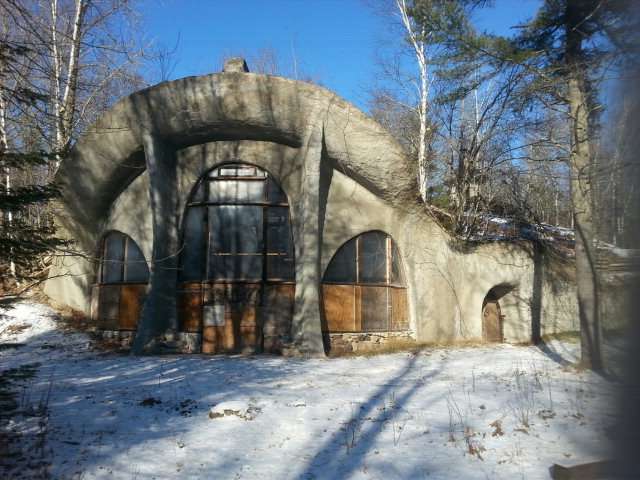 It's sort of got an "over-sized hobbit hole" vibe going on.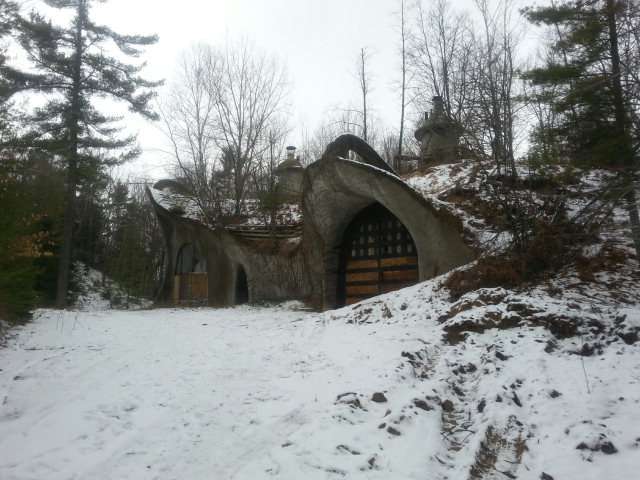 If you were a few hundred feet away you probably wouldn't even know there was a house there.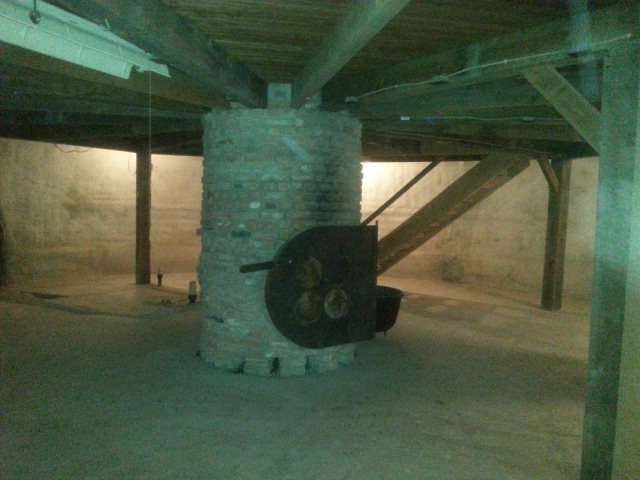 Sort of an odd choice to make the central support pillar of the home double as the furnace, though.
Gah! I said I don't want to know what's in there!