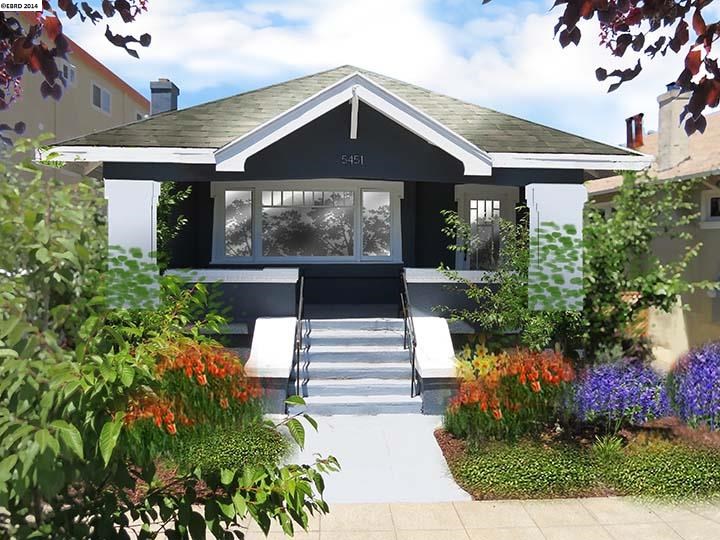 The listing description:
Charming Craftsman Bungalow w/ a brand new 2story foundation w/ permits. Updated Electrical. Master Bedrm w/ New Bath & walk-in Clst. Garage transformed into cool hangout space. Front yrd is a damn orchard. Only 3 fams have lived here. Plus rm is perfect for future kitchenReno or?
Uh huh. I guess in this listing agent's world, "orchard" is a word that means "crudely photoshopped mess."
What's the deal with these overpriced Oakland homes including "creative" additions to the primary listing photo?
Hey, wait a minute…
(Checks last week's similar listing)
Yup. Both homes were listed by Ron Kriss of Lawton Associates. Well, he certainly knows how to get my attention, that's for sure.
A few photos later we get to see what the "damn orchard" really looks like: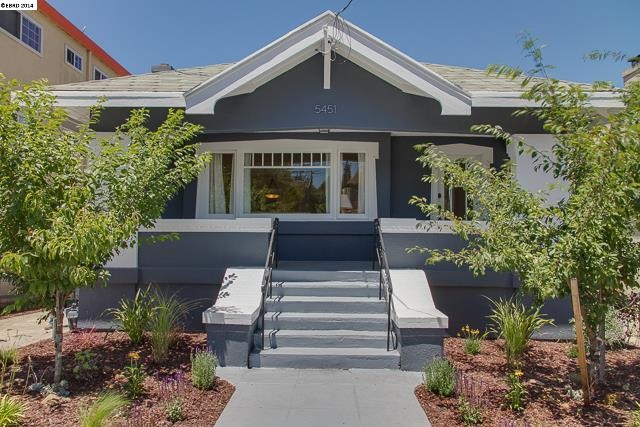 And courtesy of Google Street View, here's a look at what it looked like before they decided to orchard-ize it: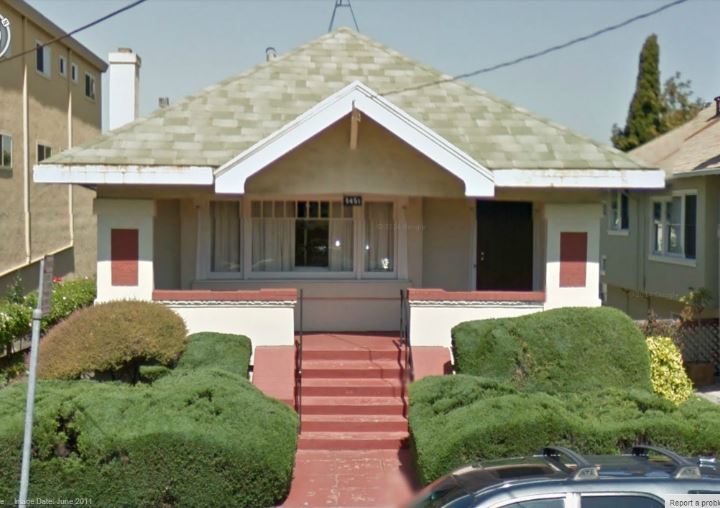 Last sold less than two years ago for $595,000. With the new landscaping and fresh coat of paint, this one smells an awful lot like a flip. With a sale price of $850,000, I'd say a pretty successful flip, too.
I have to say though, I don't really "get" the staging: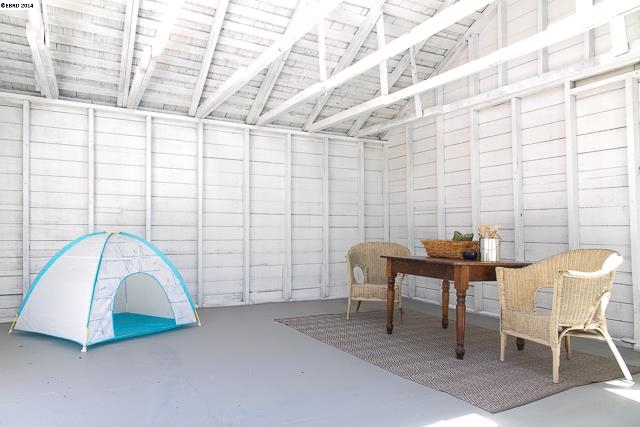 Turns out this isn't Ron Kriss' only listing with a super-fake front yard, either. Here's another I found in a quick search: 976 57th St., Oakland, CA 94608
Okay Ron, you're going to have to step up your game if you want to be featured on these pages again. We're onto your tricks.