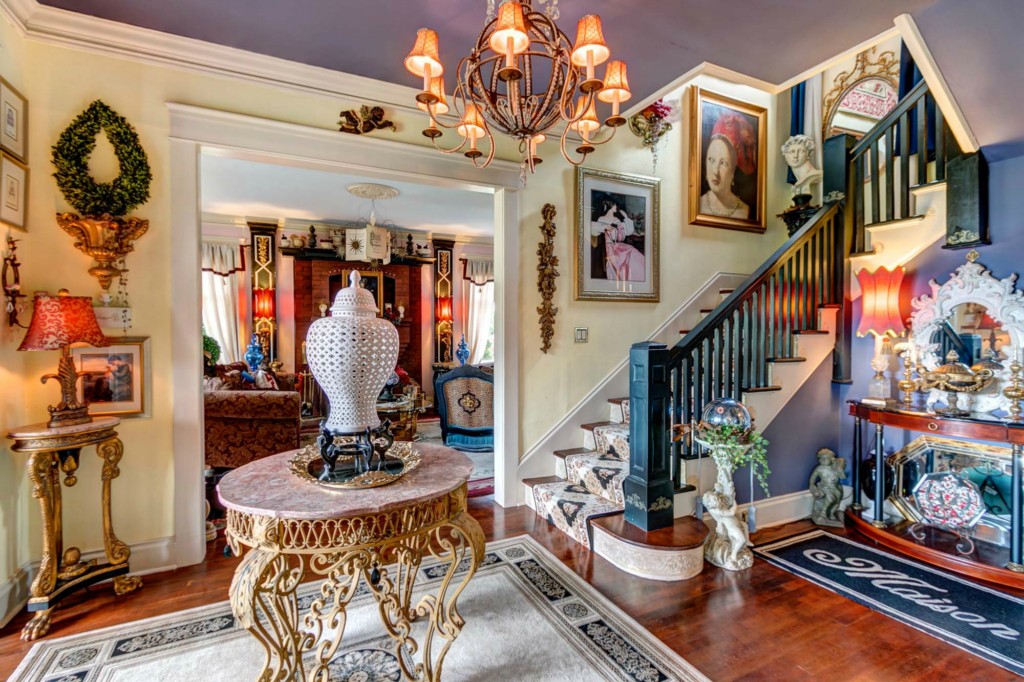 Whoa. Sensory overload.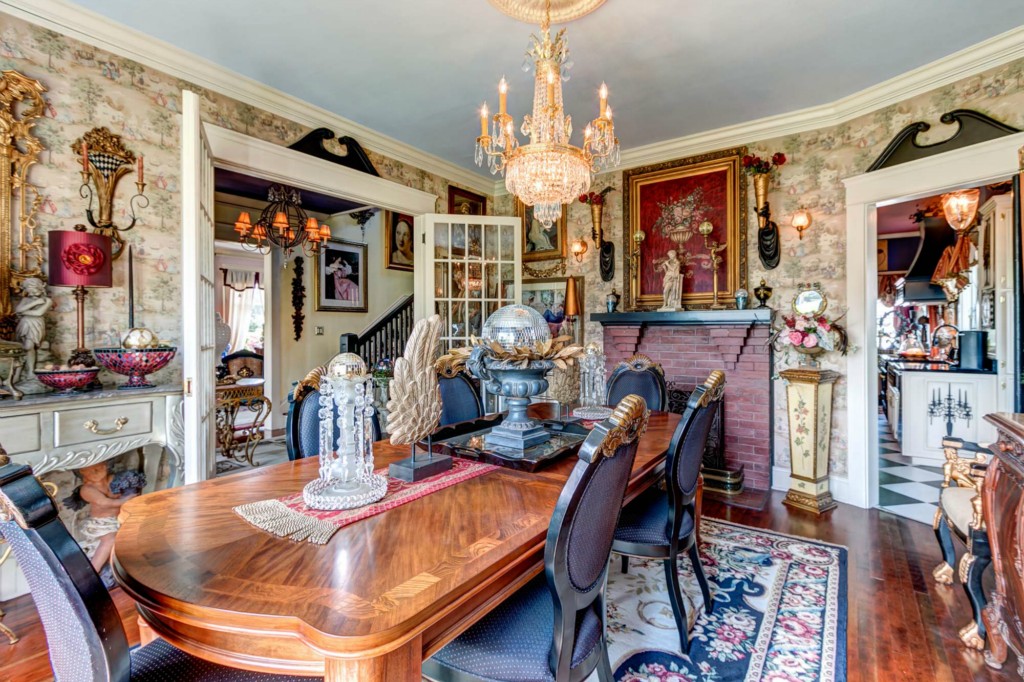 I… um… what.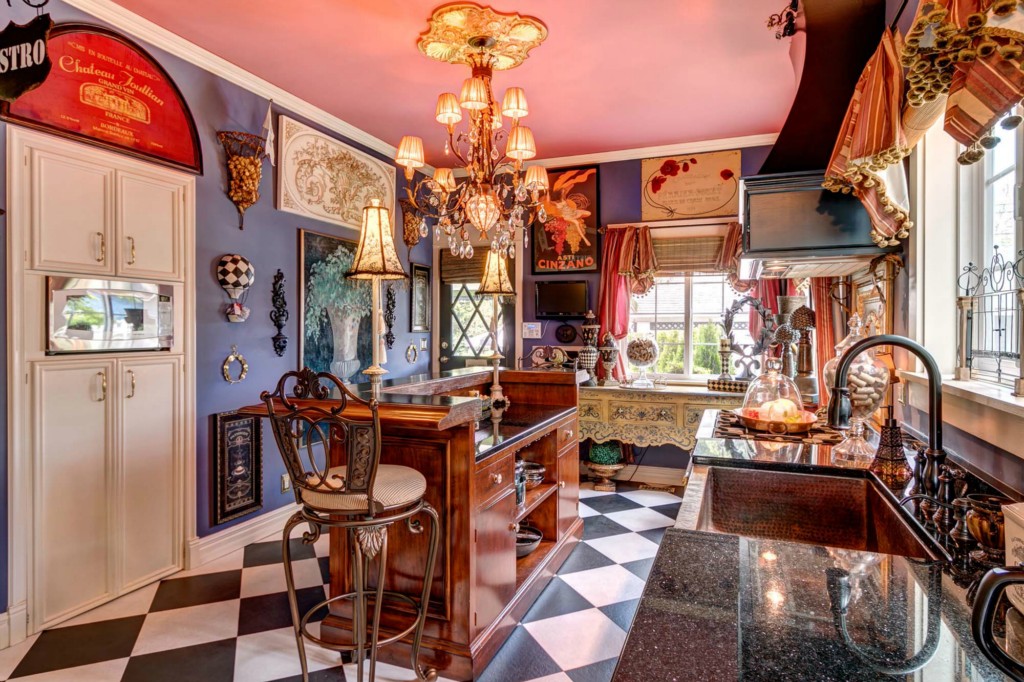 I think that's the kitchen? Not really sure how you prepare food when nearly every surface is covered with tchotchkes.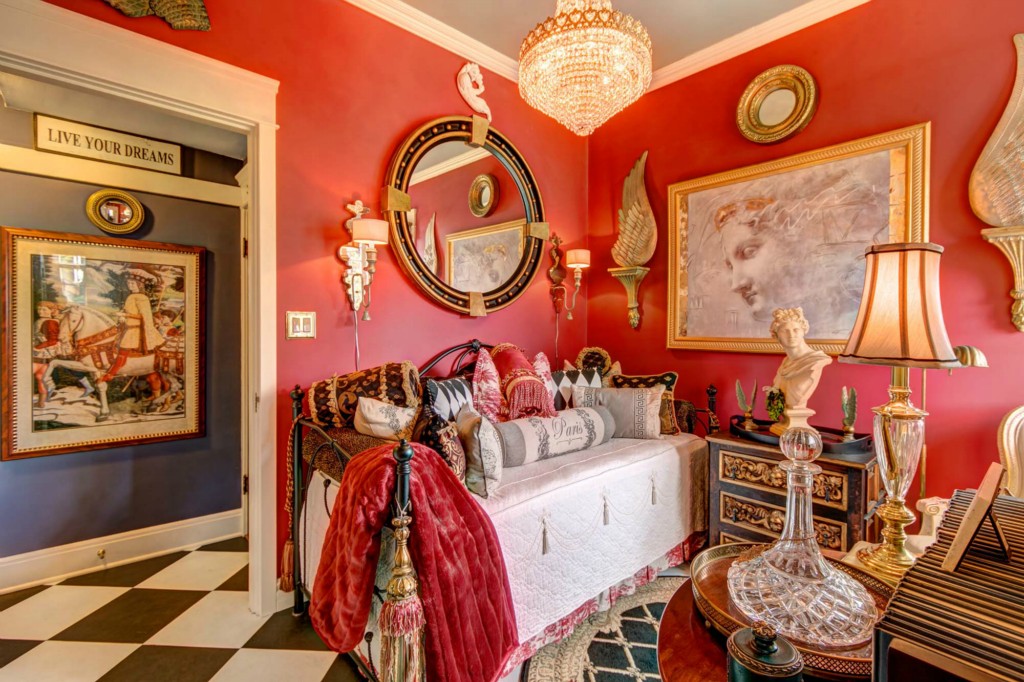 Is that a bed? How is anyone supposed to even sit on it, let alone lie down, when two thirds of it is covered in pillows?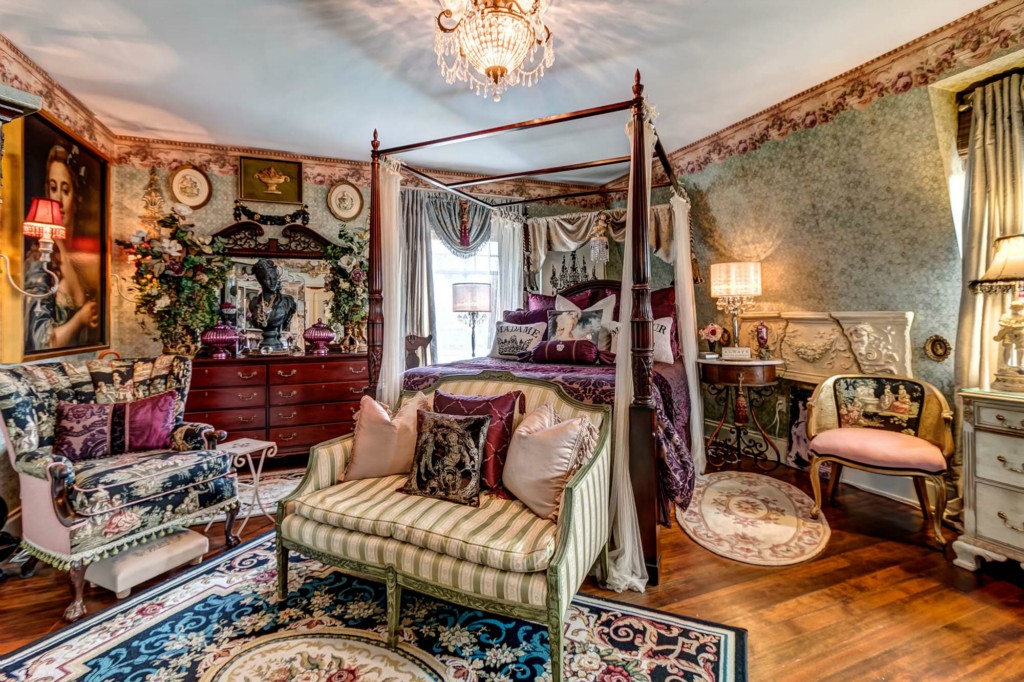 Good luck sleeping. I imagine that even when you close your eyes, this home's decor will haunt your dreams.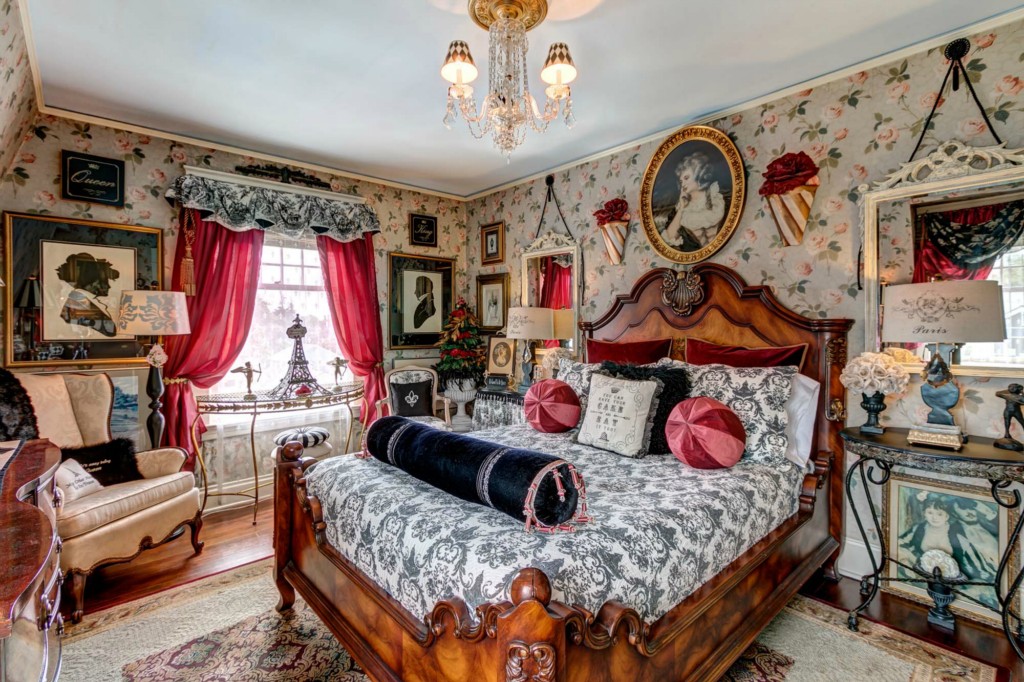 Notice that they even have art on the wall under the table next to the bed!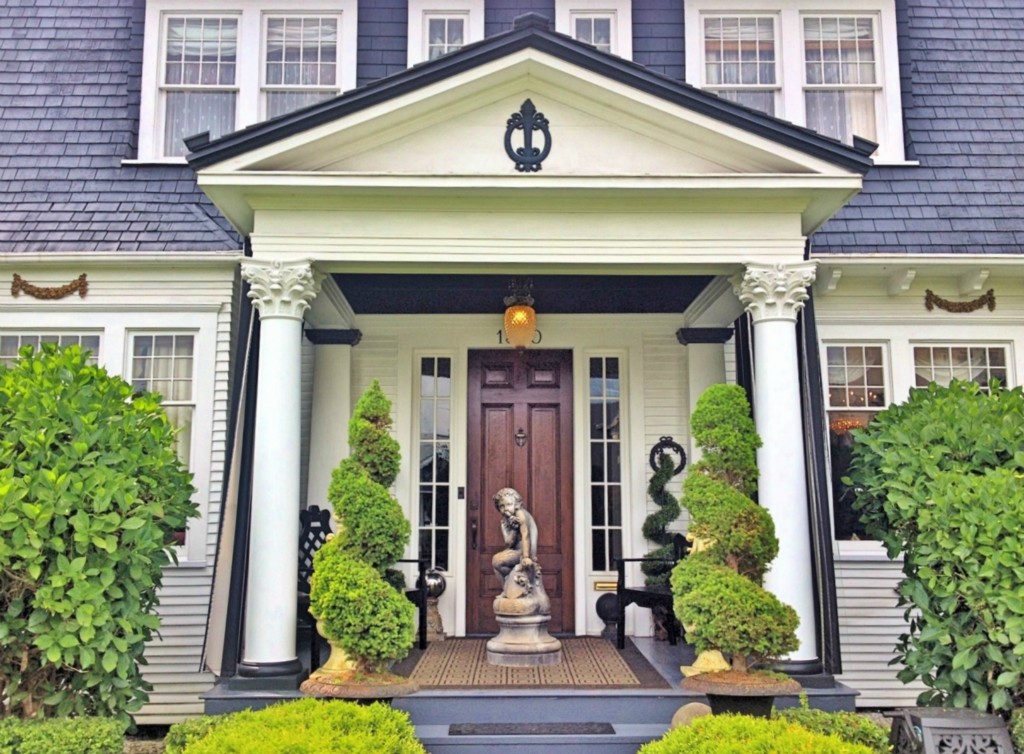 Sure, why not. What better place to put a statue than dead center in front of your front door?
Wowzers.