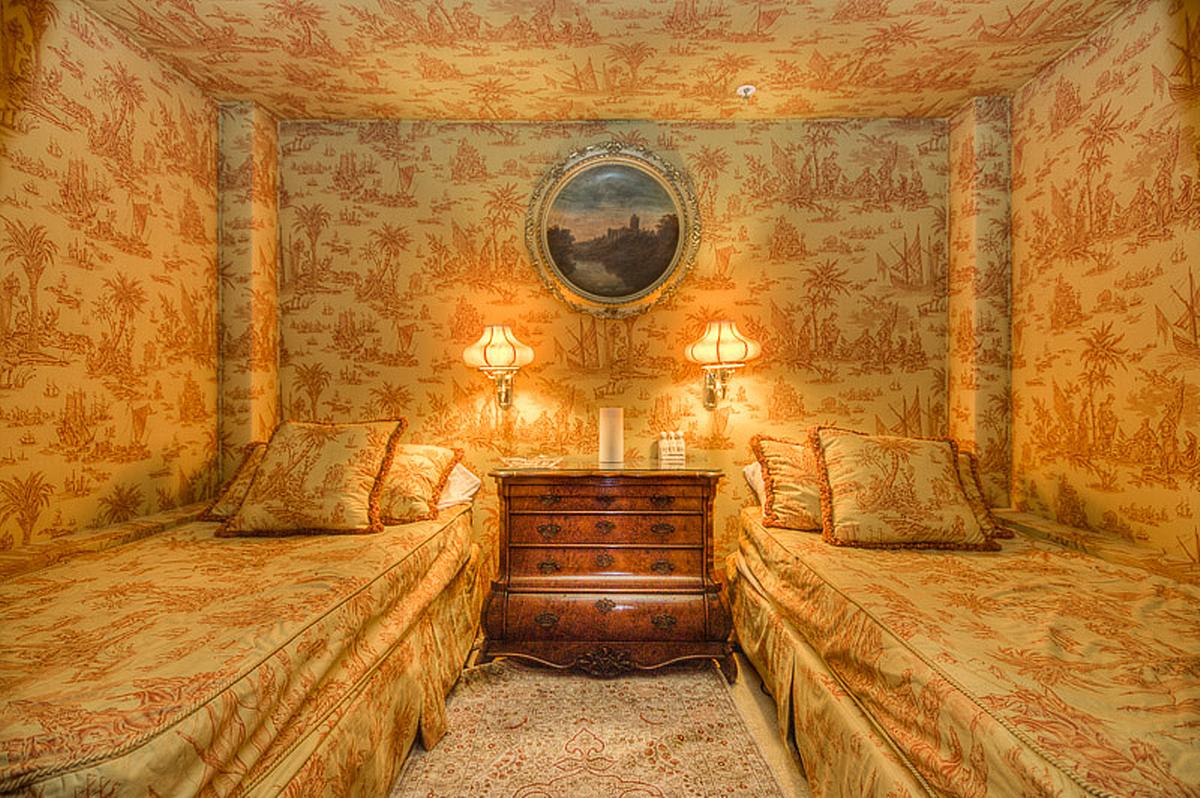 Lots of odd decor and furnishing choices in this $5 million Santa Monica condo found by Emerald63. You've got the camouflage beds…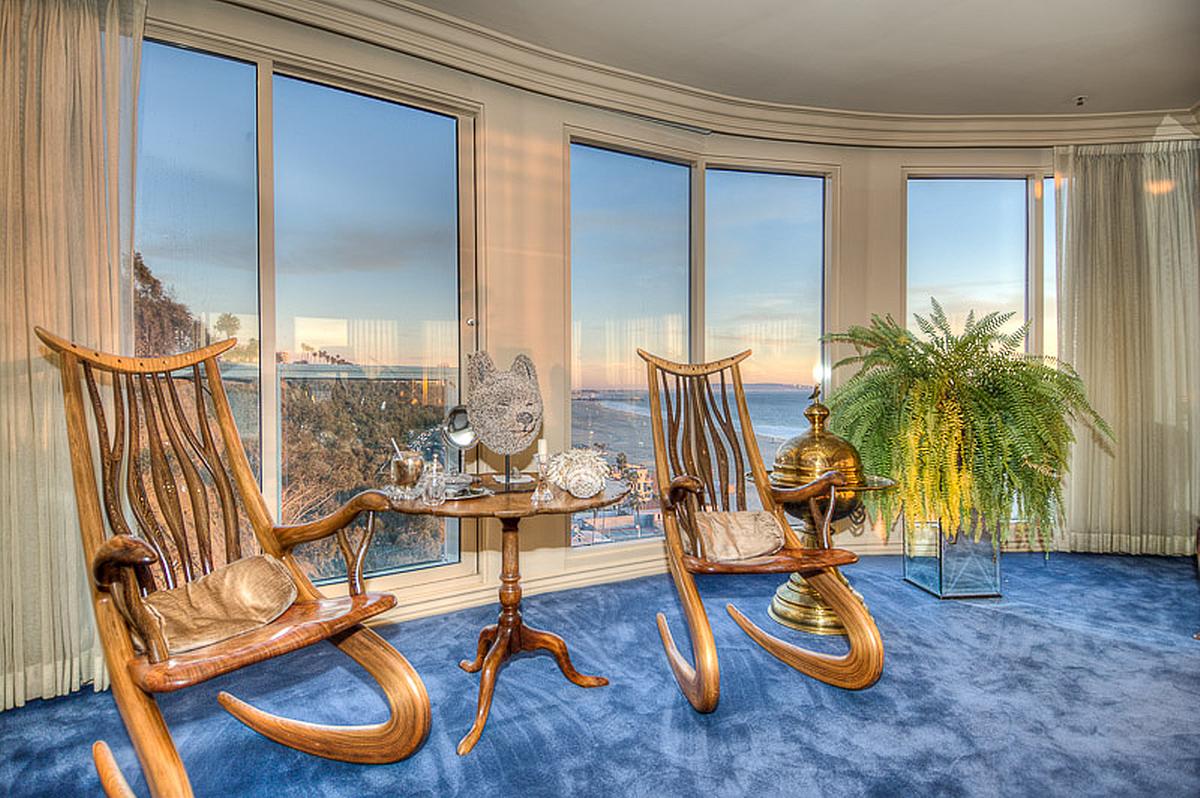 Weird rocking chairs, and fuzzy tabletop dog bust.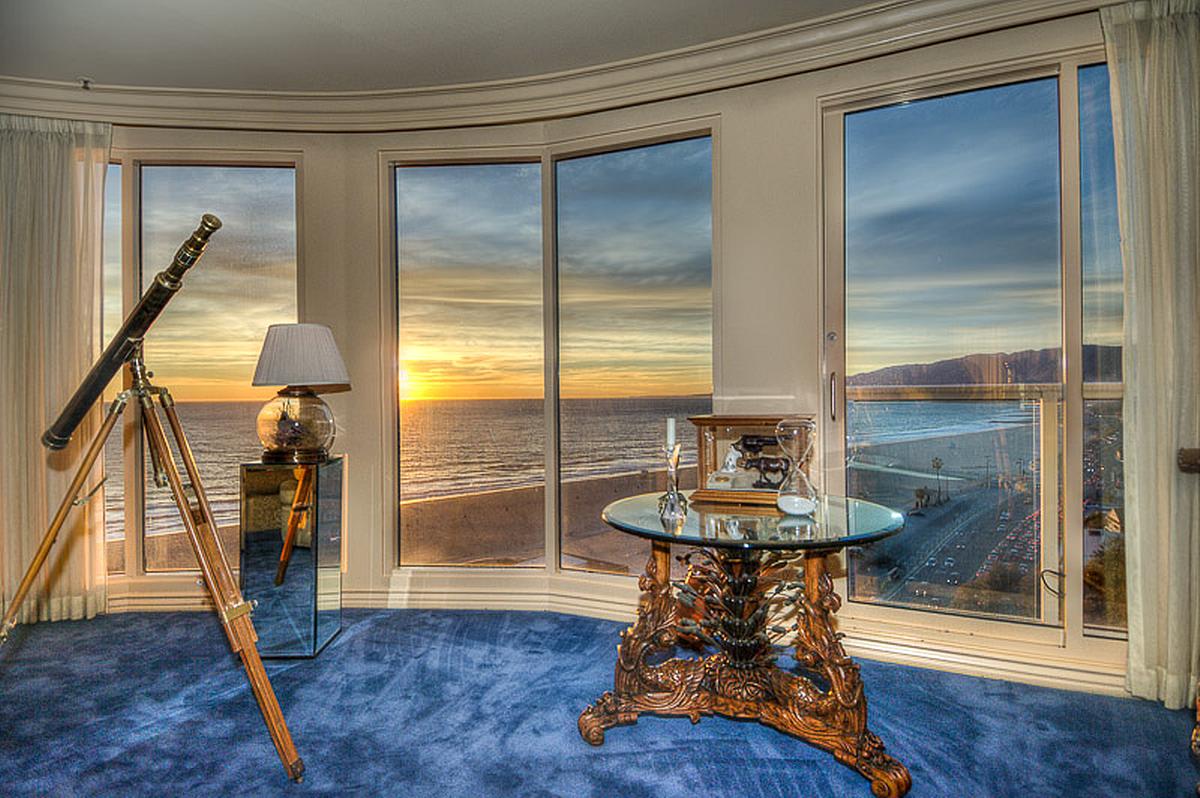 Weird tables, especially with the intricate wood-carved one right next to that tall all-mirror one.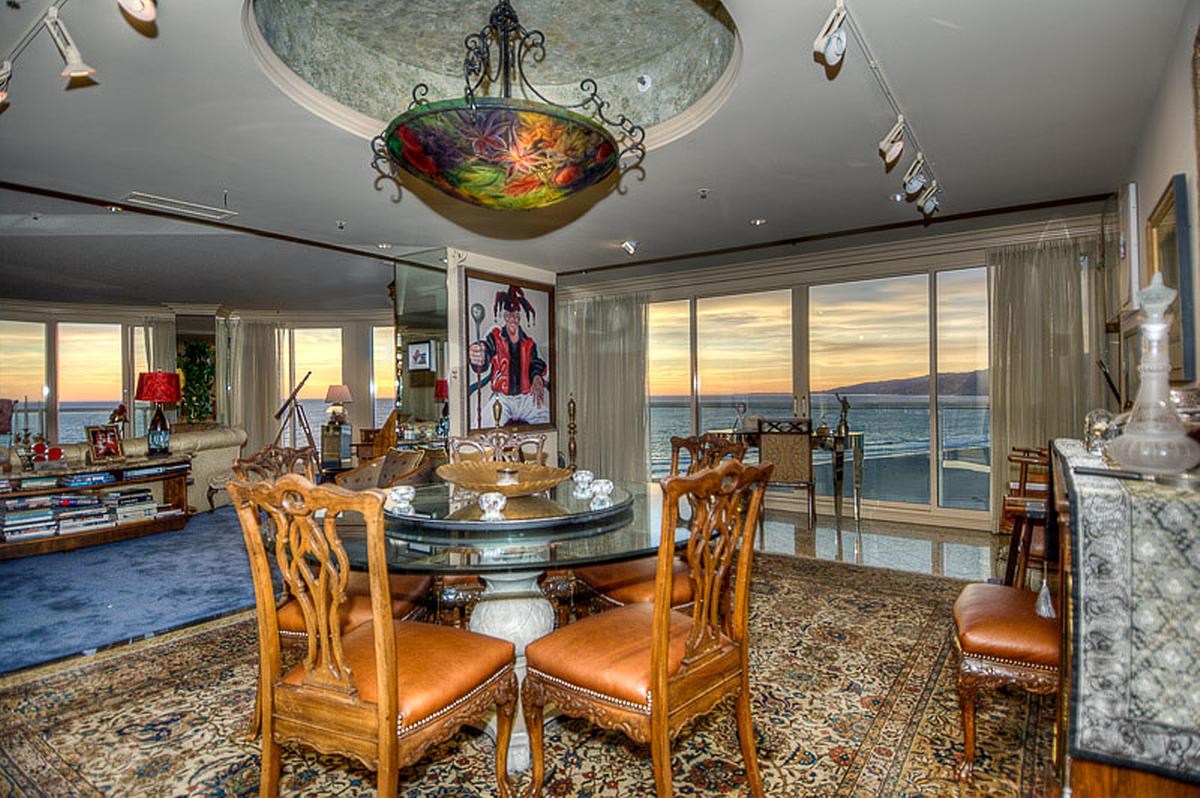 Sort of a funky color for a chandelier, and what's with the creepy jester painting?
But all the weird stuff can be ignored…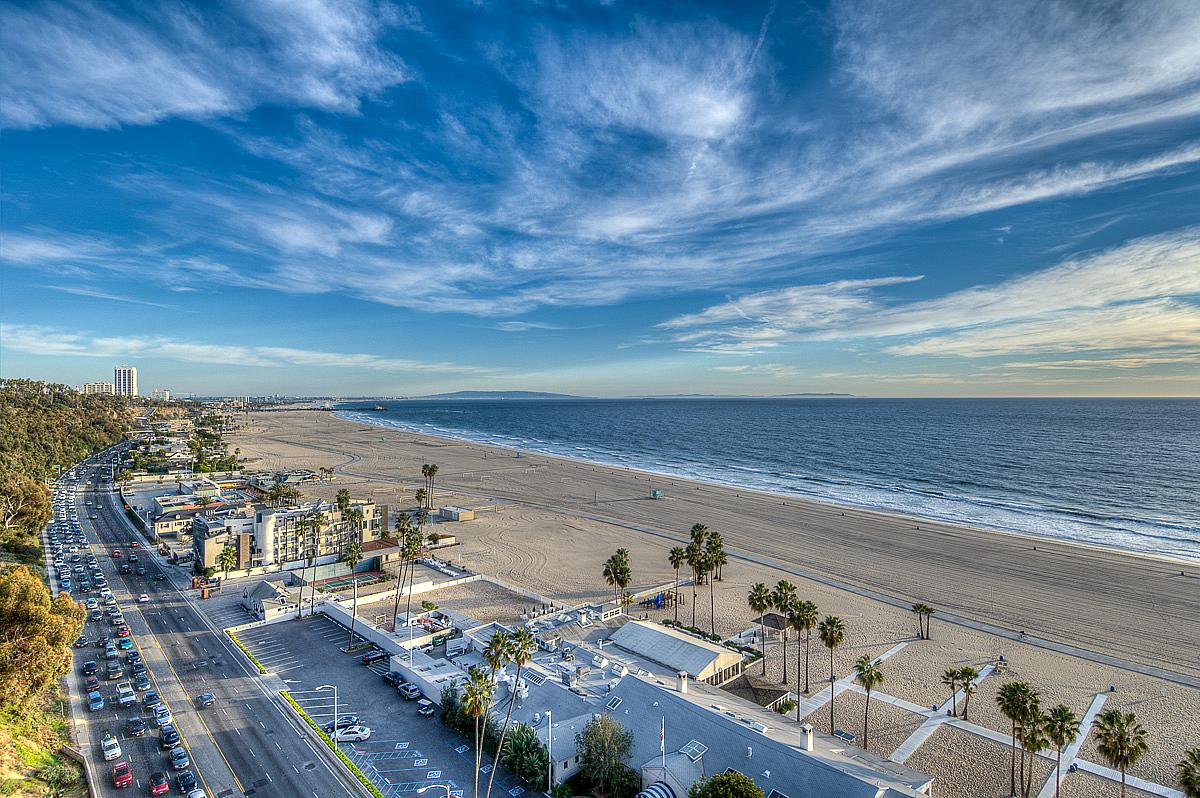 …as long as you spend most of your time just staring outside at the awesome view.