Because why wouldn't you want to spend $9.2 million to live in a home that looks like some kind of factory from a futuristic movie, or maybe a mega-church's building?
The architecture is definitely unique, but the interiors are a bit too sterile for my tastes.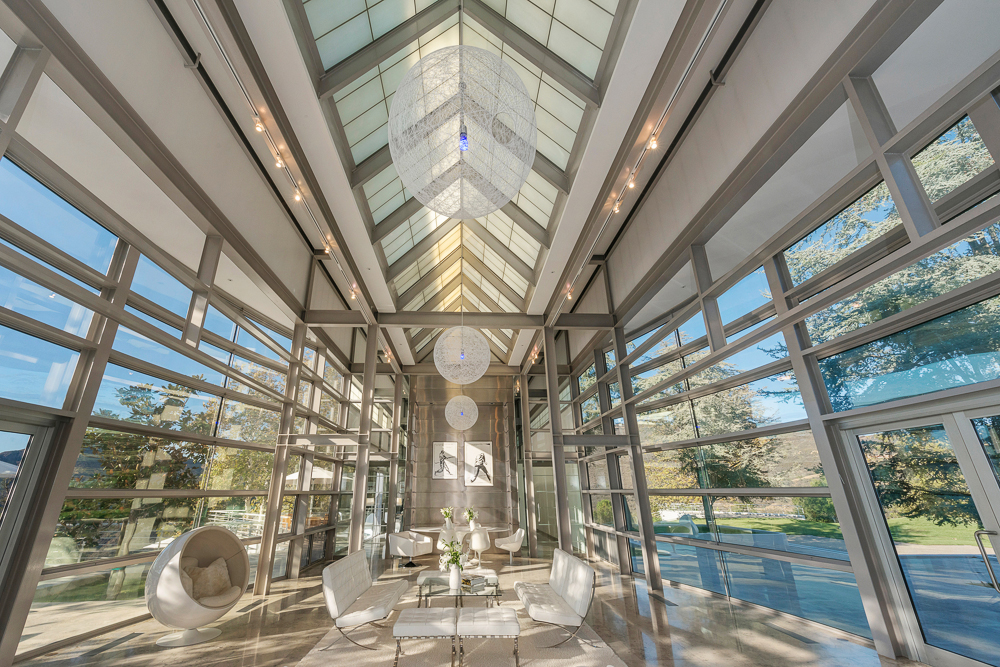 Interesting decor in what I'm assuming is the kid's bedroom.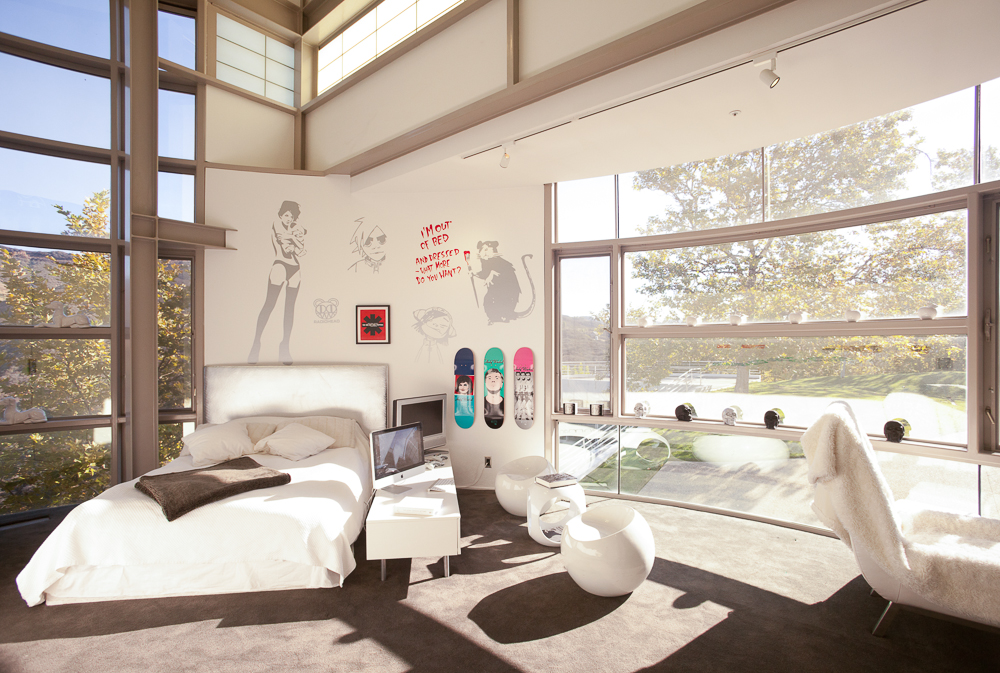 I do like the simplicity of the pool though. Just a clean blue rectangle on a trimmed lawn, with a great view. That's my kind of relaxation.