Submission, title, and commentary by Emerald63. Thanks!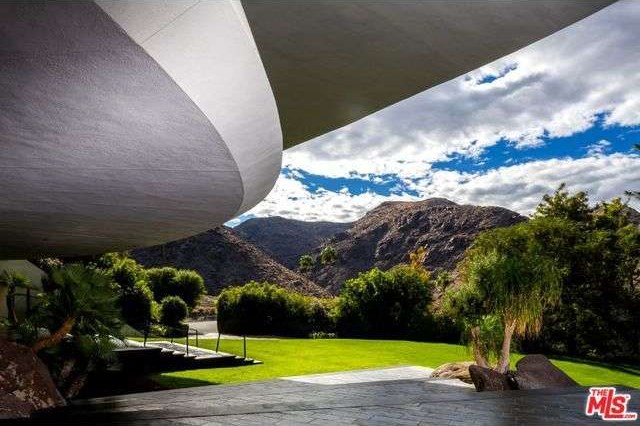 As in, hope you have a whopping $25M if you like this… house.
Or has the Mother Ship just landed? It's weird, it's wonderful, it's the late Bob Hope's house in Palm Springs.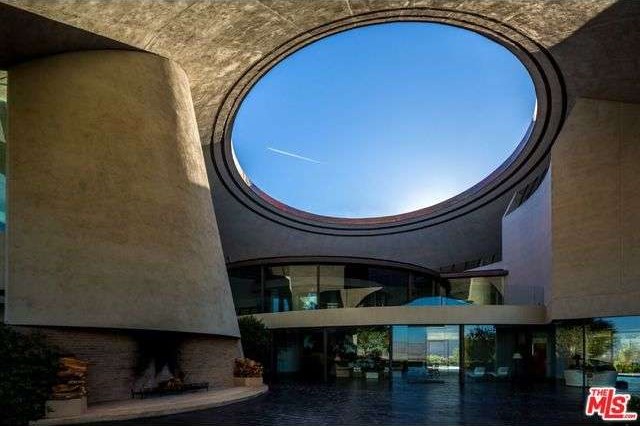 And hey! It's on sale – big time!! That $25M price tag? That's more than 25% less than the $34M they were asking just this past January.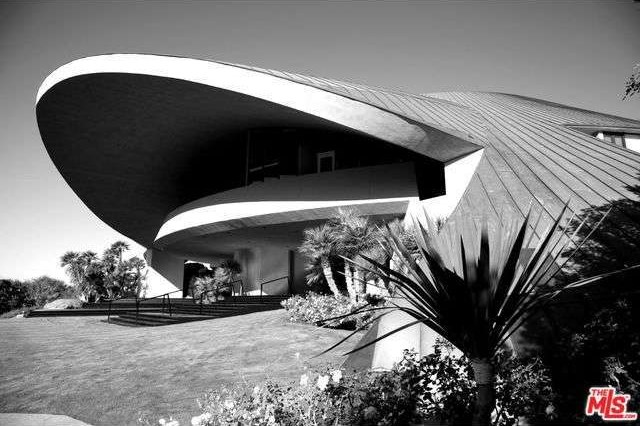 *That's* a relief… I could *never* have afforded $34M.
From the listing description:
Bold + Iconic + Legendary + Timeless = The Bob & Dolores Hope Estate. Mere words cannot describe this majestic and historical piece of architecture which was the largest private residence designed by John Lautner and commissioned by legendary Bob & Dolores Hope. The property has entertained dignitaries from all over the world and is viewed by many as one of the most iconic pieces of architecture in the world.