On the surface, it's another lovely Paradise Valley home.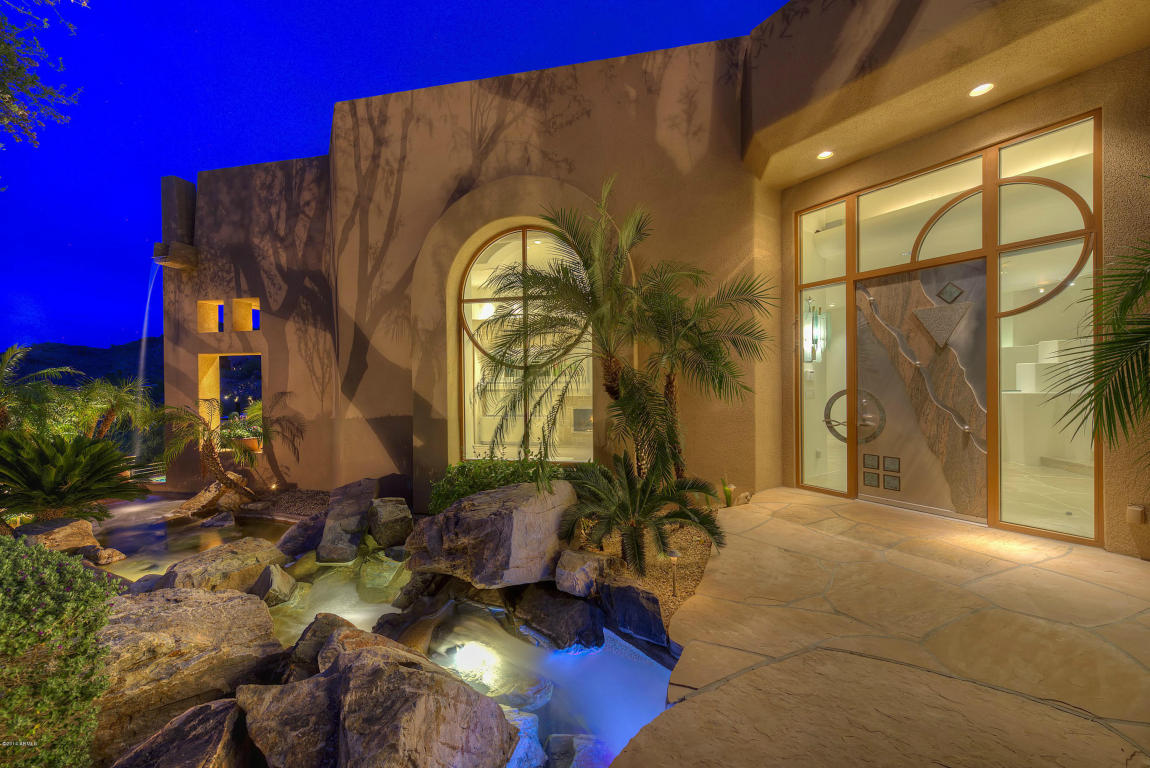 It has gorgeous views of the Scottsdale and Phoenix area.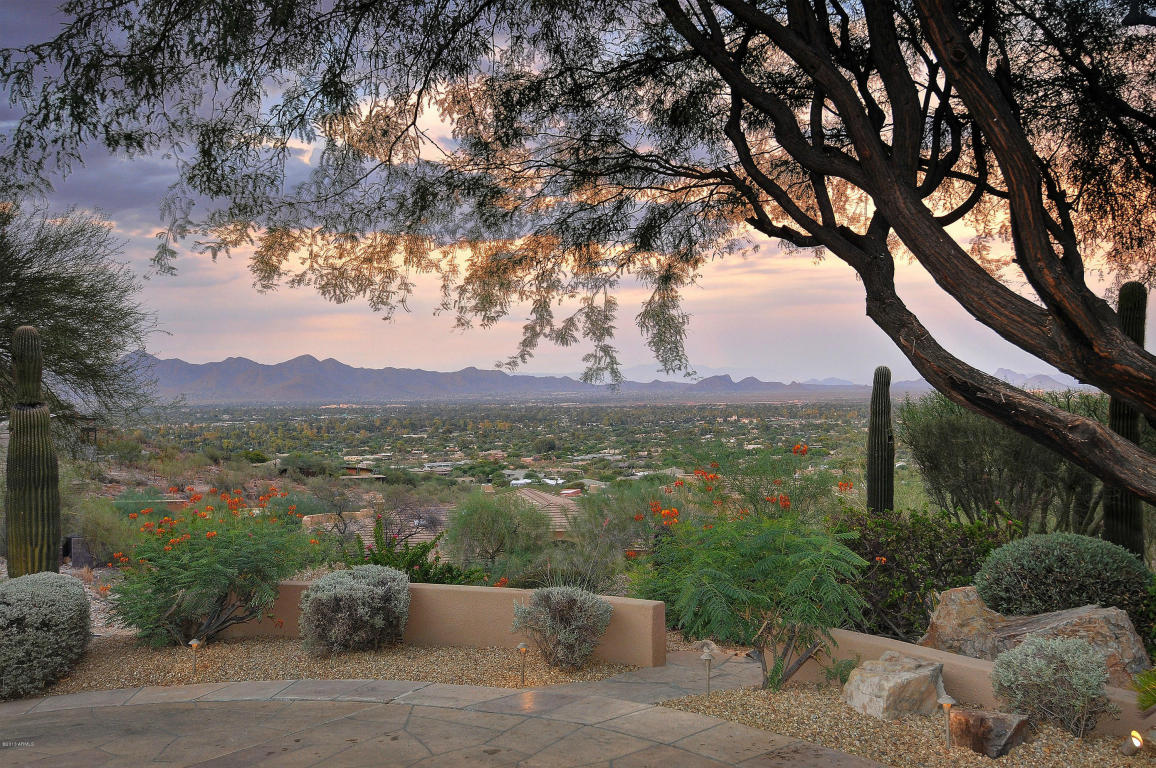 It has some interesting spaces inside, including the kitchen…
…and the amazing master bathroom.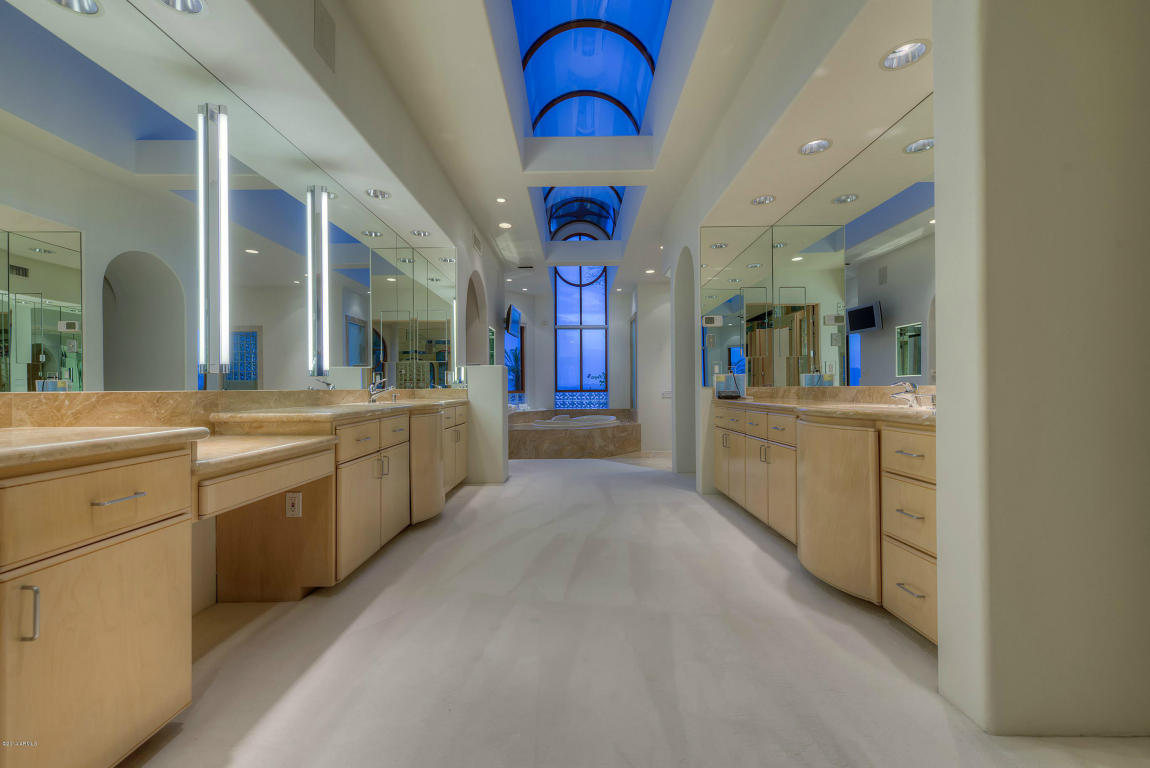 It even has a totally cool mural in, of all places, the garage.
But the real magic happens after dark, when the lights go out…
…and the black lights come on!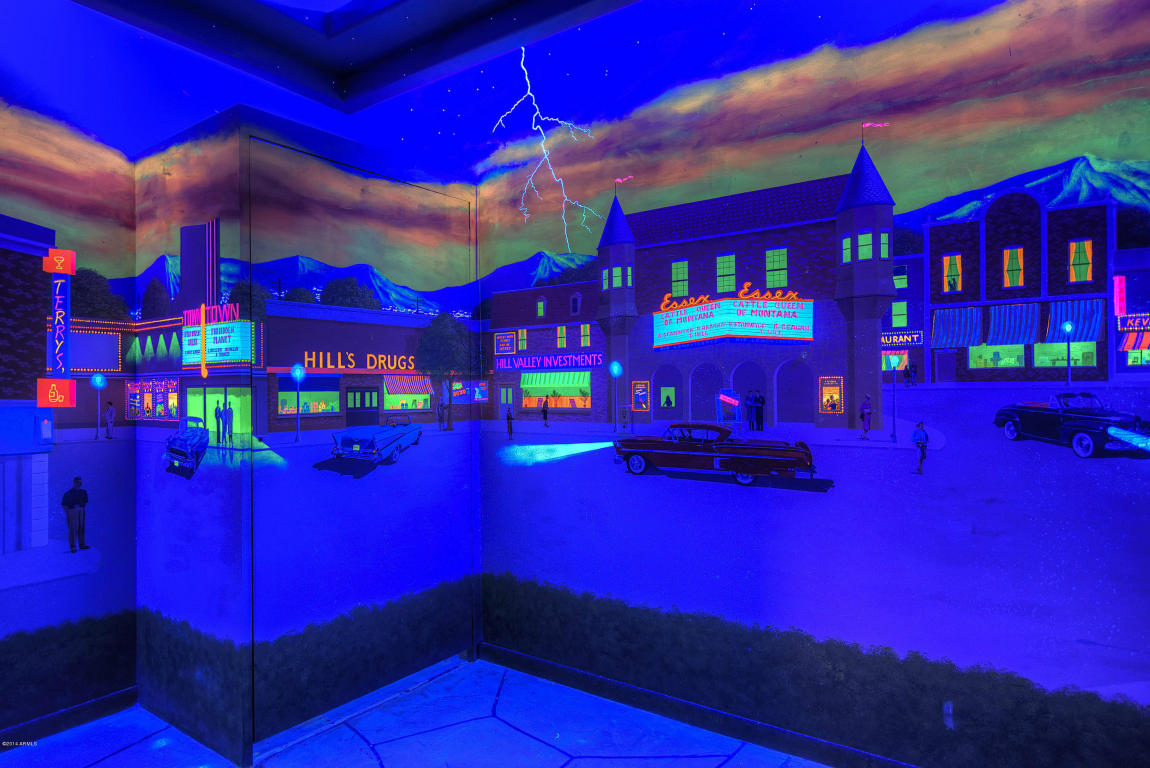 Now that is what I am talkin' about!