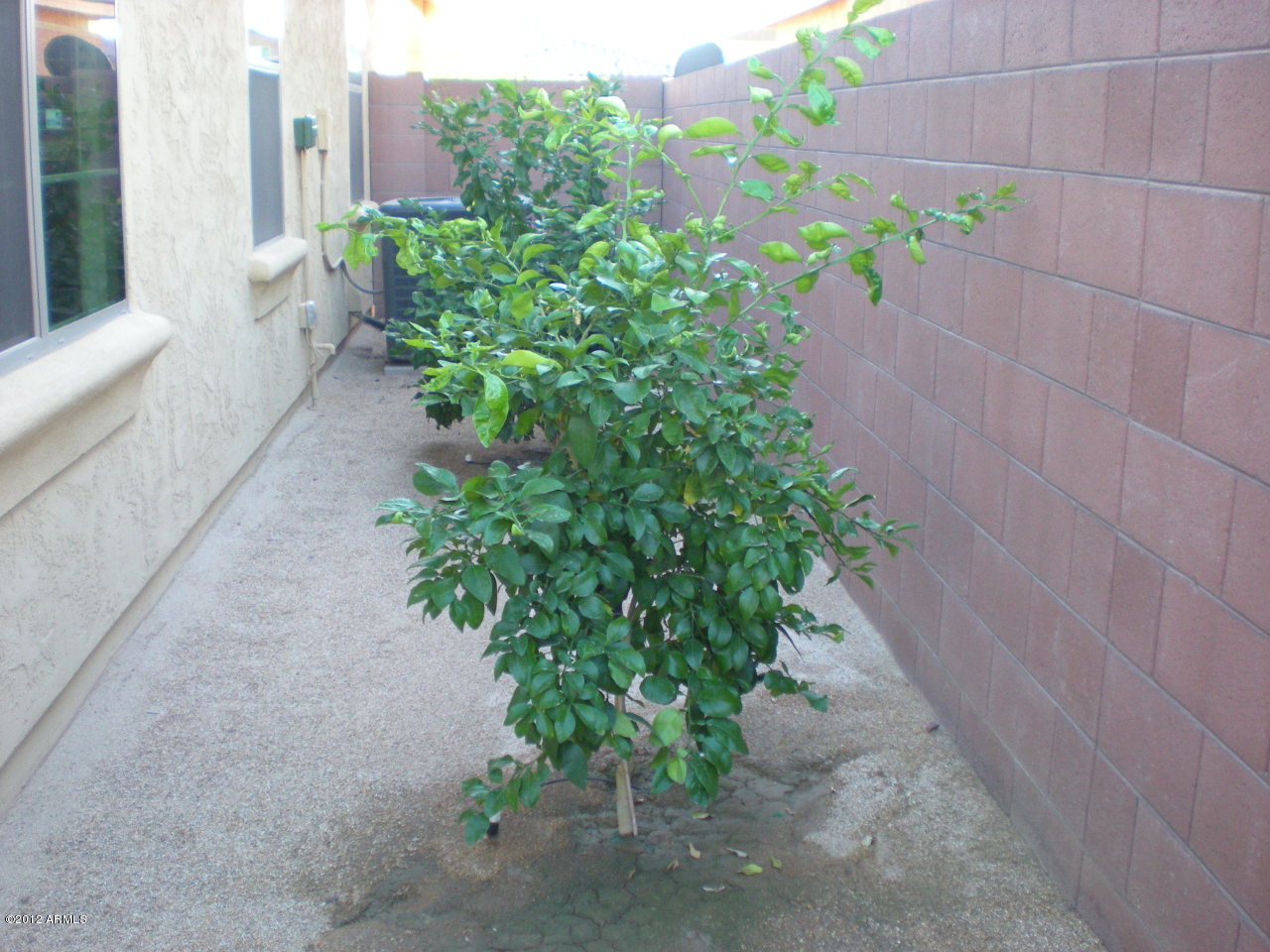 From the listing description:
9 baby fruit trees are doing very well in the back yard.
Okay first, this listing agent and I obviously have very different definitions of "back yard." That is a narrow alleyway, not a "yard."
And yet, they're really proud of these trees, having used half of the listing's 18 photos to feature each and every one of them individually.
…but not necessarily bothering to correctly rotate all of the photos. Or maybe some of the trees are growing out of a wall. Or something.