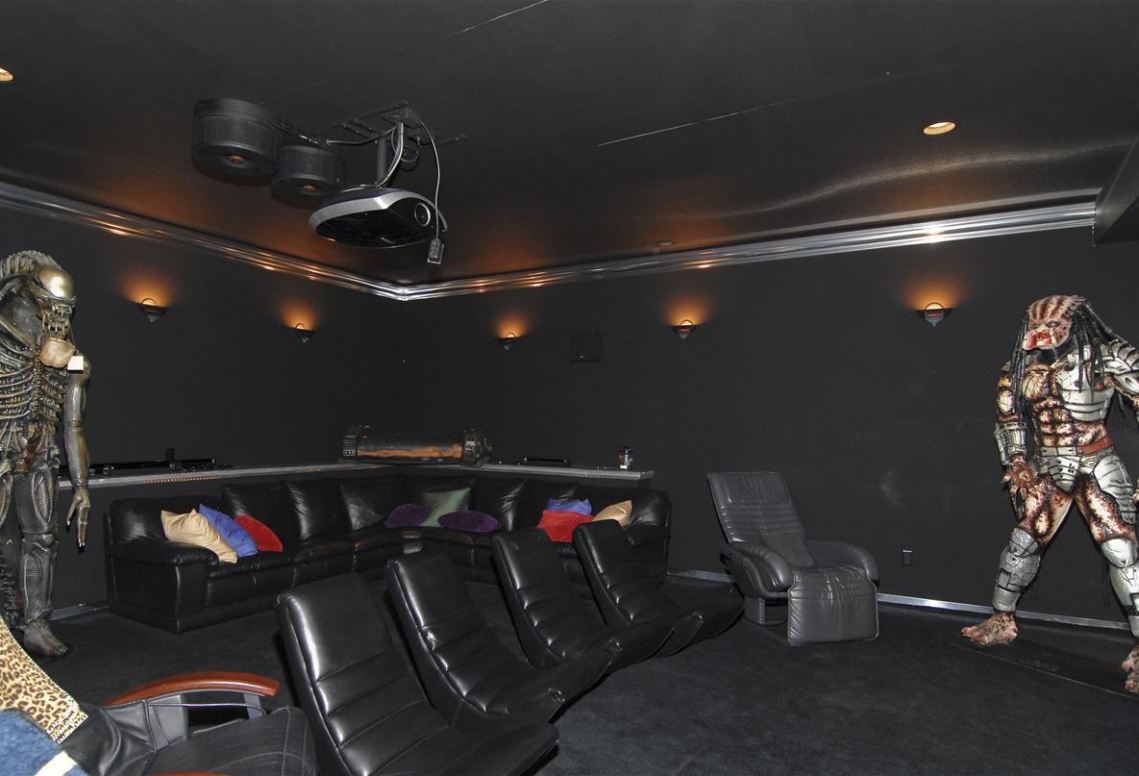 …but it sure can get you some sweet toys.
You don't know the power of the… um… game room.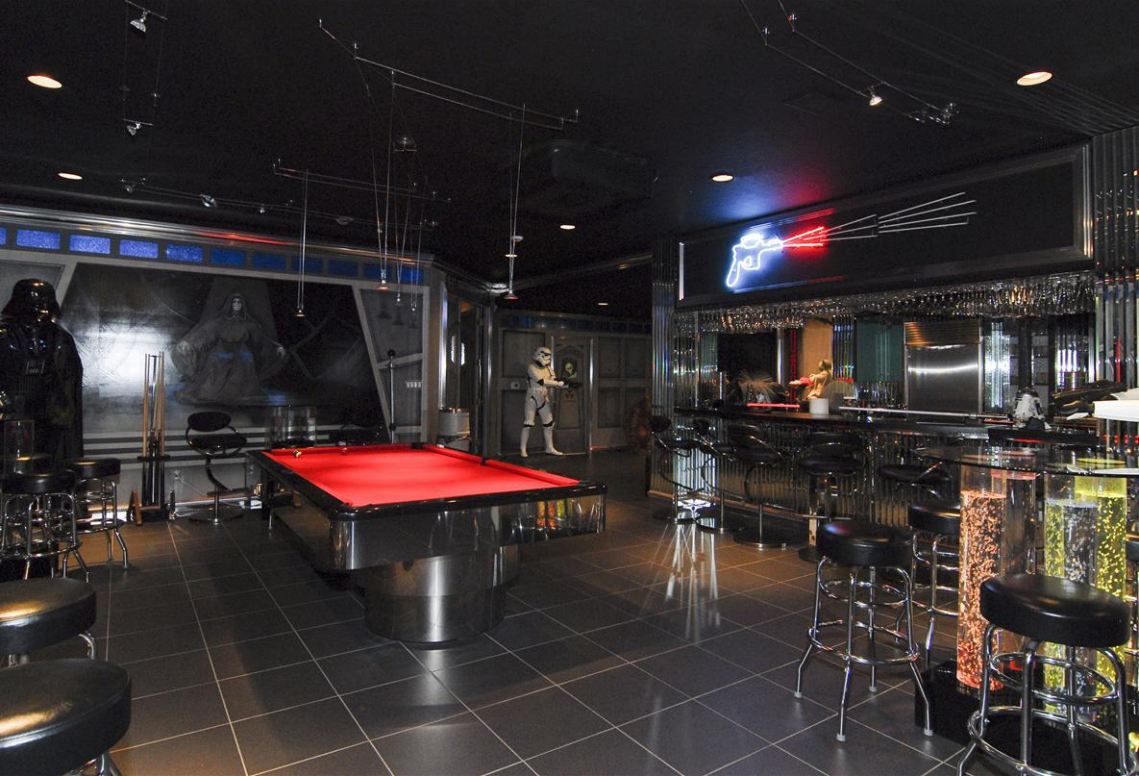 Only problem is… it doesn't go with the rest of the house… like, at all.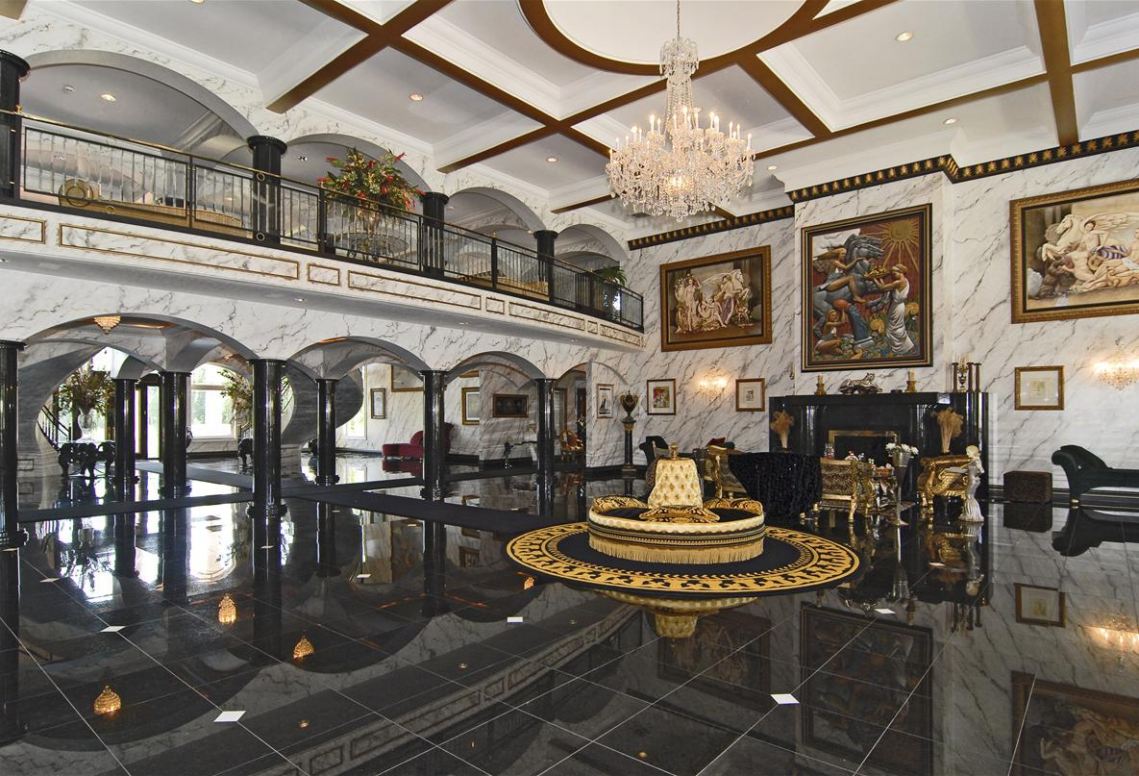 I think this last photo is my favorite "what the?!?" from this listing, though.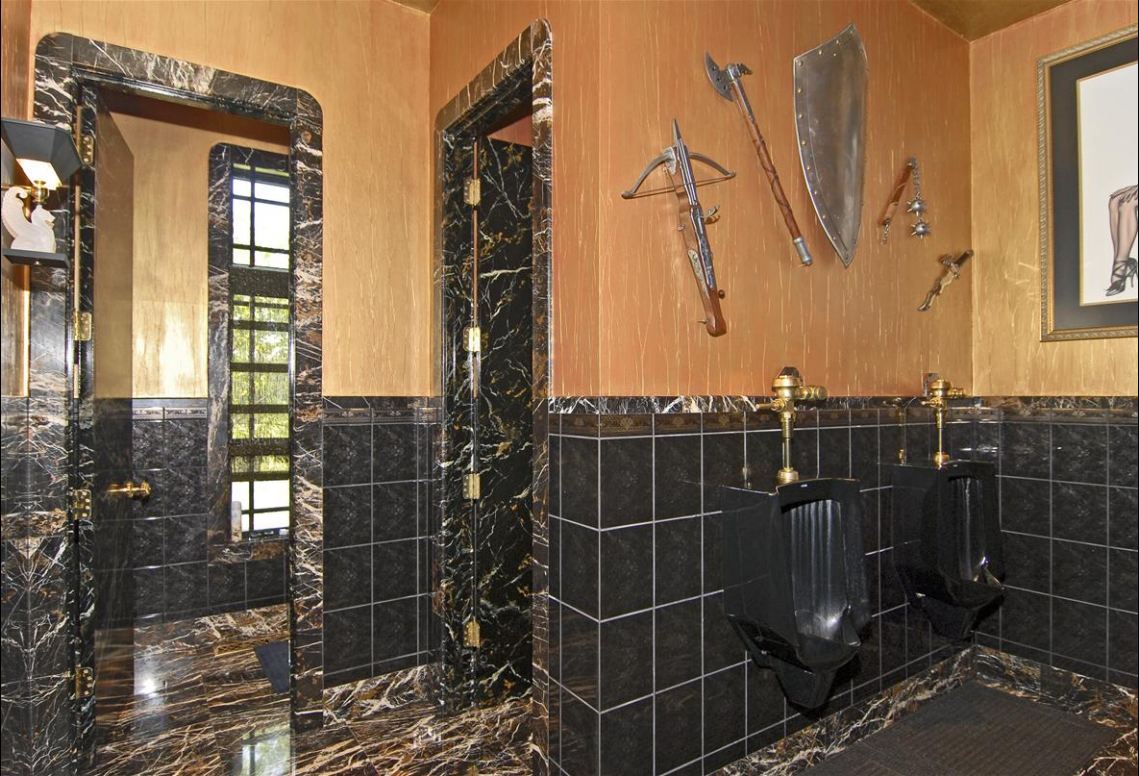 Like I want a giant battle axe or a dagger dangling above my… well, you know.