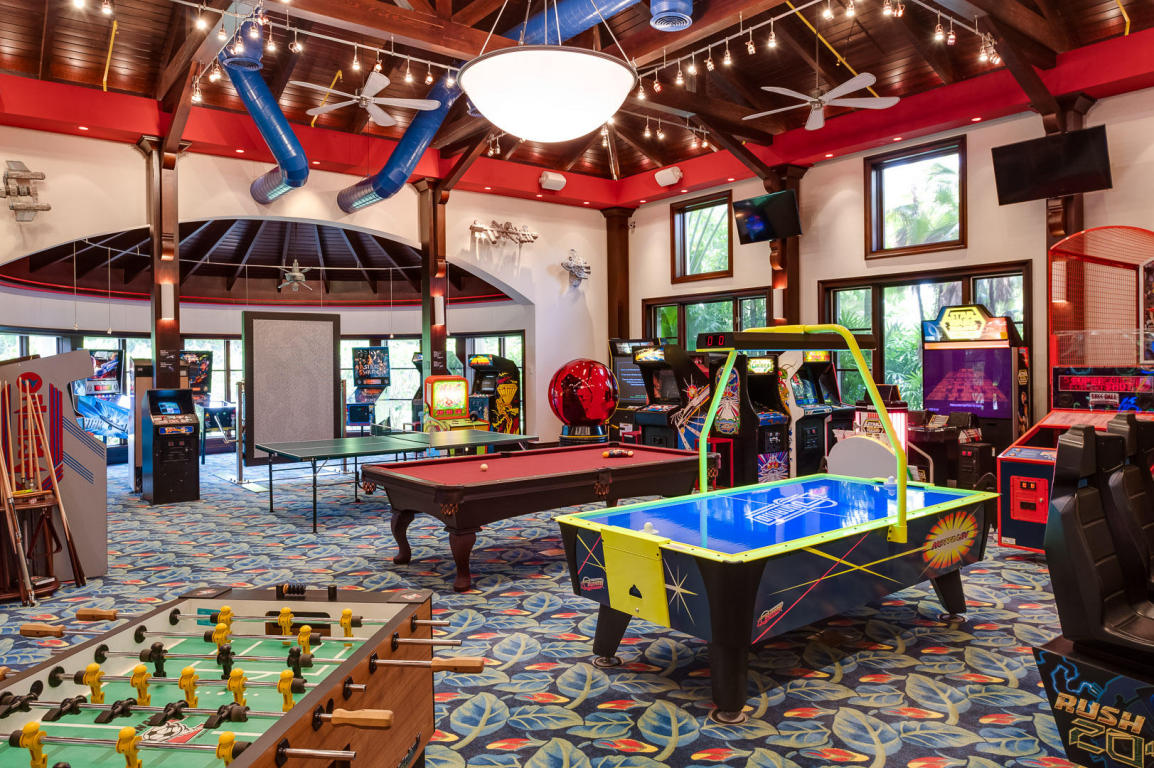 I imagine that there might exist a more extravagant home game room than this, but I've certainly never seen anything else that comes close. This one's so big it took two more photos just to capture it all.
But that's just the beginning of what this home has to offer…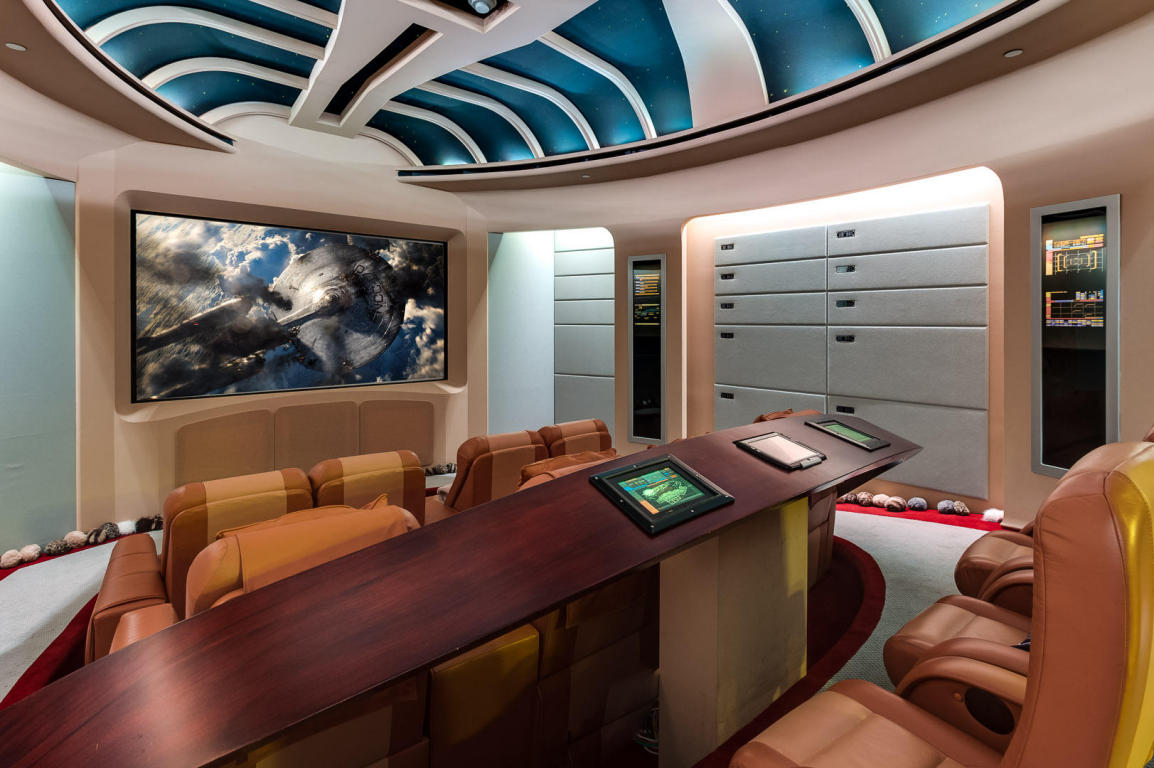 Yup, that's a home theater modeled after the bridge of the Enterprise from Star Trek: The Next Generation.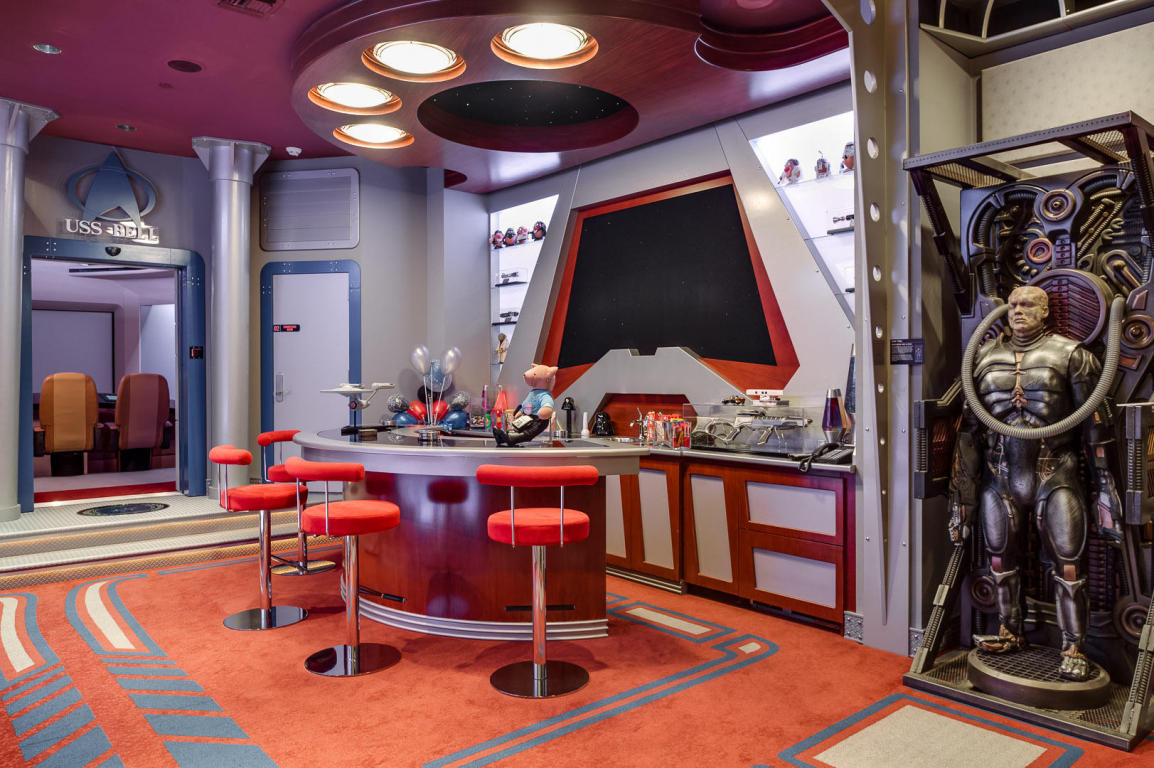 Borg Bar.
The parts of the home that aren't in geek overdrive mode are certainly interesting as well.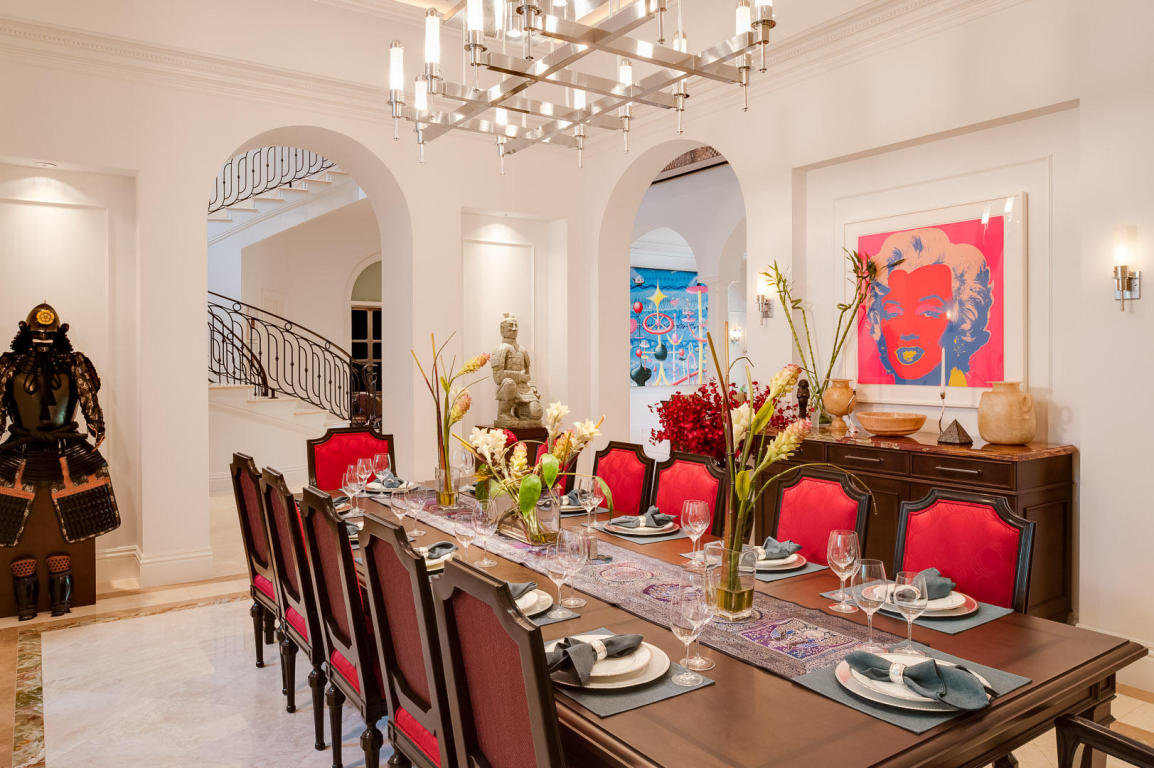 Gotta love the very formal table setting paired with that modern art and a life-sized samurai statue.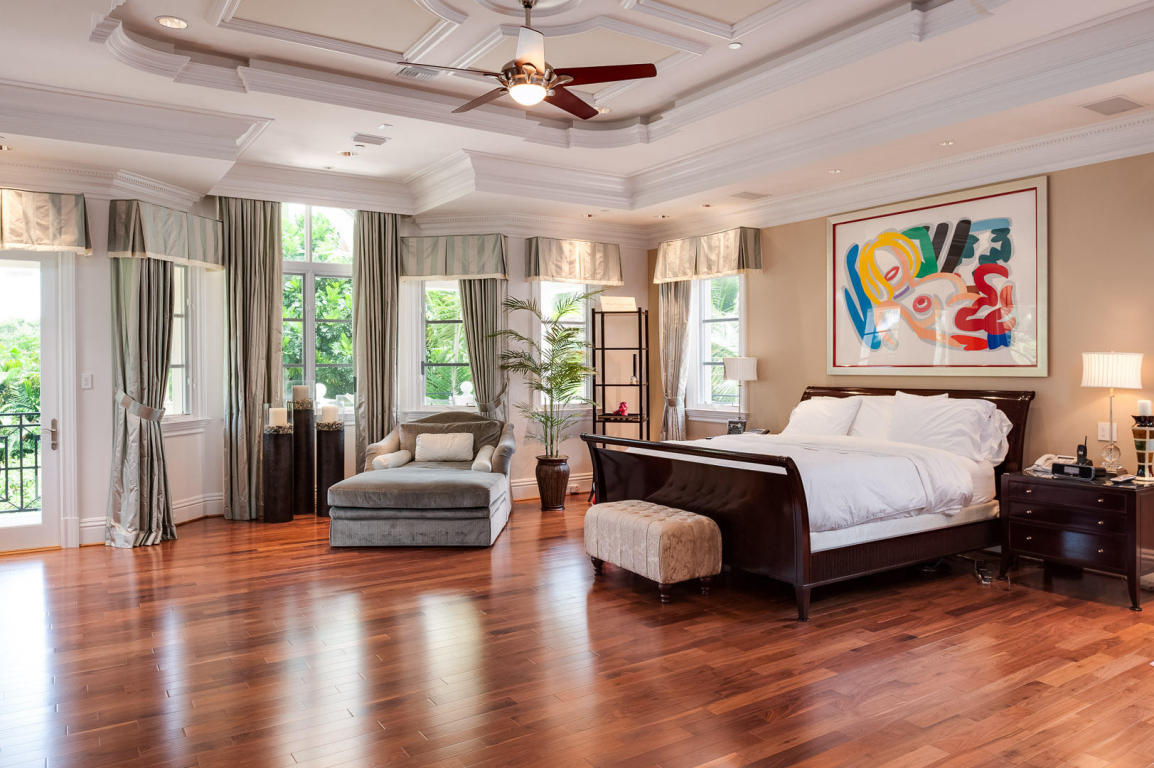 Ooh! More classy art above the bed! It would appear that becoming ridiculously rich often causes one to lose all sense of good taste.
And just for good measure, let's throw in a pirate-themed video game room. Because why not.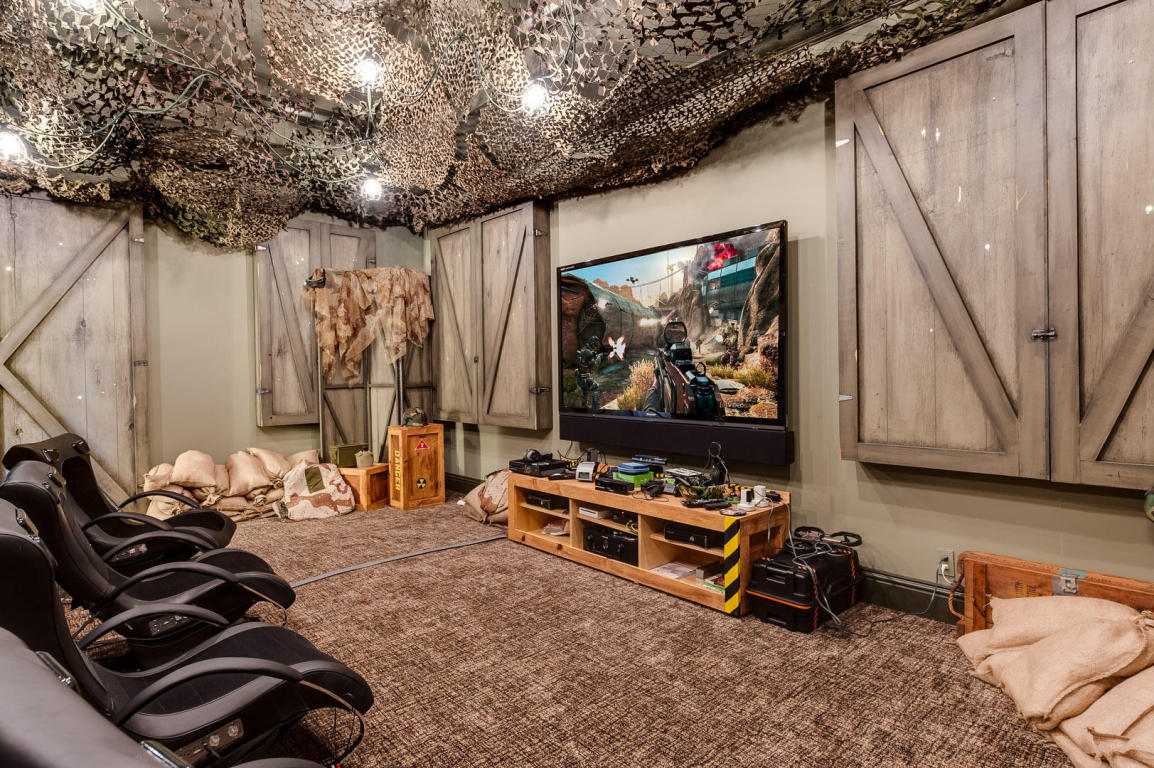 This place easily beats out the Indiana home with the Star Wars / Alien / Predator themed entertainment space for the crazy excess + terribly mismatched decor prize. Of course, it costs nearly eight times as much, so I guess it should?